If you see shorebirds on a coastal beach in North America they are most likely Sanderlings (Calidris alba).  If they are running back and forth as the waves ebb and flow they are almost assuredly Sanderlings.  They are the "clockwork toy" birds according to Sibley, "The Bird That Plays Tag with the Waves" according to Pete Dunne, and The Shorebird Guide points out that Sanderlings are "probably the most widespread shorebird in the world."  They appear on all the continents except Antarctica and migrate anywhere from 3,000 to 10,000 miles from breeding grounds on the tundra to temperate and tropical beaches.  They are far and away my favorite shorebird.  I saw over 200 of them Sunday at Rockaway Beach and stuck around to watch and photograph them.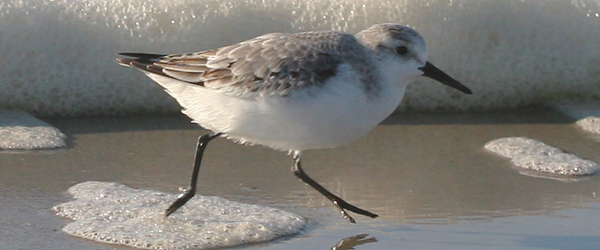 I was at the beach in the morning, enjoying the sun after a day of clouds and wind and rain.  Rockaway Beach isn't really a birding hotspot, for good reason, with condos, apartment buildings, and an elevated subway visible from the beach, but some small patches of marginal scrubby habitat exist on the non-beach side of the boardwalk.  I was hoping to find a host of sparrows, and did see some, but the Sanderlings definitely stole the show.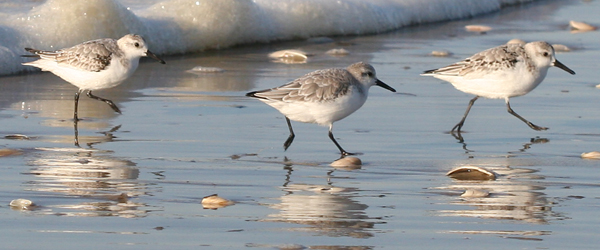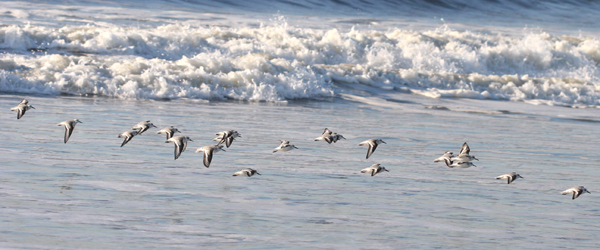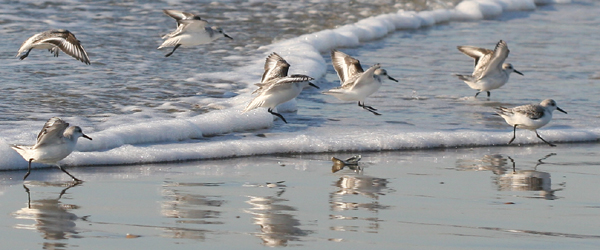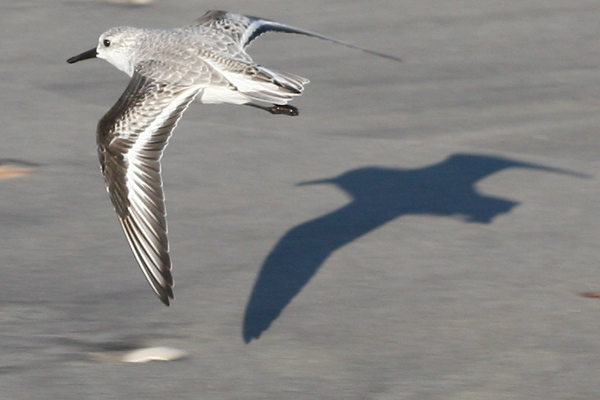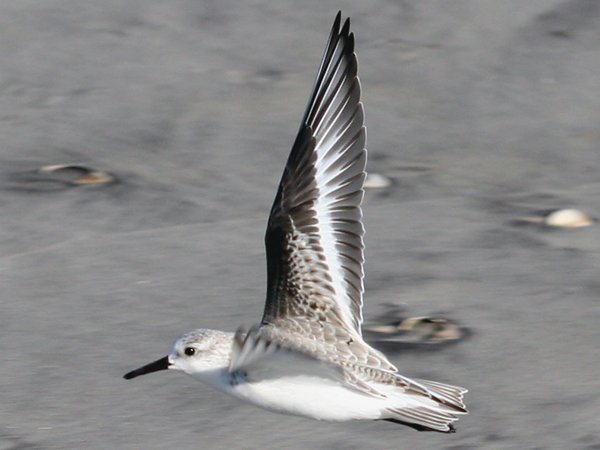 Not only are Sanderlings fun to watch they leave cool tracks too.  Note the three-toed imprints left behind, the better for running.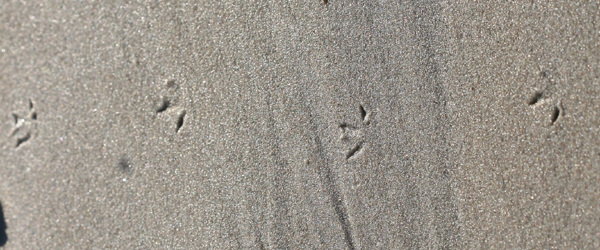 The next time you are on the coast keep your eye out for the little birds running from the waves…and enjoy those Sanderlings!
(This post was first published back in October 2008, but these Sanderlings are too sweet to keep locked up in the archives!)