The Mission of the National Wildlife Refuge System is to administer a national network of lands and waters for the conservation, management, and where appropriate, restoration of the fish, wildlife, and plant resources and their habitats within the United States for the benefit of present and future generations of Americans1.
Our National Wildlife Refuges need our help to remain a viable entity promoting wildlife conservation. We have a simple solution to raise more money for the National Wildlife Refuge System. A lot more money! This just doesn't seem like rocket science to me.
Let's look at some facts.
1. A 2011 survey by the U.S. Fish and Wildlife Service (FWS) counted 71.1 million wildlife watchers in the U.S., and 13.7 million hunters
2. Migratory Bird Hunting Stamp (Duck Stamp) sales were at their peak in the 1970's with 2.1 million sold annually. For the last fifteen years they have been hovering around 1.6 million
3. This means that only 11% of hunters buy the Duck Stamp raising approximately $25 million a year
4. If only 11% of wildlife watchers bought the Wildlife Conservation Stamp at the same price of $15, it would raise over $117 million a year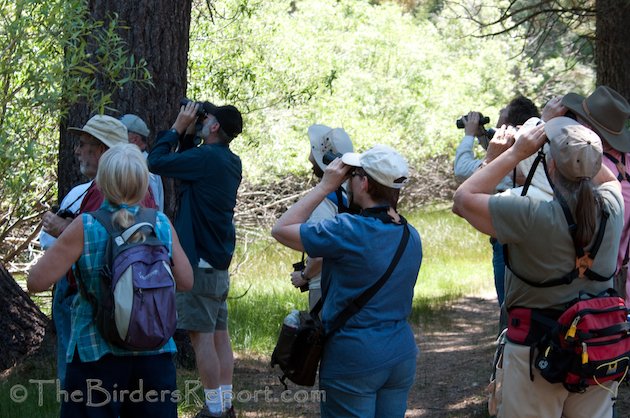 The Duck Stamp has been around since 1934, nearly 80 years, and has raised over $800 million during that time.  Ninety-eight cents of every Duck Stamp dollar goes directly into the Migratory Bird Conservation Fund to purchase wetlands and wildlife habitat for inclusion into the National Wildlife Refuge System. Since its inception that $800 million has helped to protect over 6 million acres of habitat for wildlife and future generations.
This is wonderful news right? Eighty years of Duck Stamp sales, $800 million and 6 million acres protected? Obviously these numbers would be so much better with a larger pool of participants. With the trend of increasing numbers of wildlife enthusiasts and decreasing numbers of hunters, the National Wildlife Refuge System needs the support of more non-hunters. Although an accurate accounting of non-extractive buyers is not available, FWS estimates that approximately 10% of the Duck Stamp revenues come from non-hunters, a portion of whom are stamp collectors and wildlife watchers.
Interest in purchasing the Duck Stamp amongst birders and photographers however has proven to be elusive over those past 80 years and even so in the more recent years since the name was changed in 1976 to include "Conservation Stamp" in the title. We don't believe that this will change no matter how hard the FWS tries to change their marketing to encourage the non-hunting community to purchase the stamp.
The comments and feedback we've been receiving from birders and wildlife enthusiasts tell us that a new stamp would appeal to those who do not wish to purchase a Duck Stamp for myriad reasons, reasons we outline at our website. In the same way that the Duck Stamp has been, since 1934, a sense of pride, tradition and family legacy for hunters, the Wildlife Conservation Stamp can be, from the start, an iconic badge that represents a similar visceral investment by non-extractive users — one they can, then, hand down to their children and grandchildren in the same spirit of conservation.
We have heard some concerns that a new stamp may divert money from the Duck Stamp. In fact, hunters are required to buy the Duck Stamp in order to hunt waterfowl, so unless there's a significant drop in waterfowl hunting numbers, Duck Stamp sales will remain relatively consistent regardless. We have hunters among our core supporters who believe strongly in this idea of a new Wildlife Conservation Stamp, and they say they would purchase both stamps! We believe other ethical hunters will also see the indisputable benefits that a second funding stream can provide for our Refuge system, for our wildlife and our wild lands.
In terms of losing Refuge support from hunters, our intent is not to divide the two groups. Rather, it's an effort to bridge the chasm between two groups that have been, arguably, separated by this funding disparity. With the Wildlife Conservation Stamp, birders can readily support a funding tool that represents our ecological interests, while providing the Refuges with a growing population of willing participants and contributors.
So, can the Migratory Bird Hunting and Conservation Stamp and the Wildlife Conservation Stamp live together in harmony to support our National Wildlife Refuge System into the future for our children and grandchildren to enjoy? We think so. What do you think?
References: 1U.S. Fish & Wildlife Service