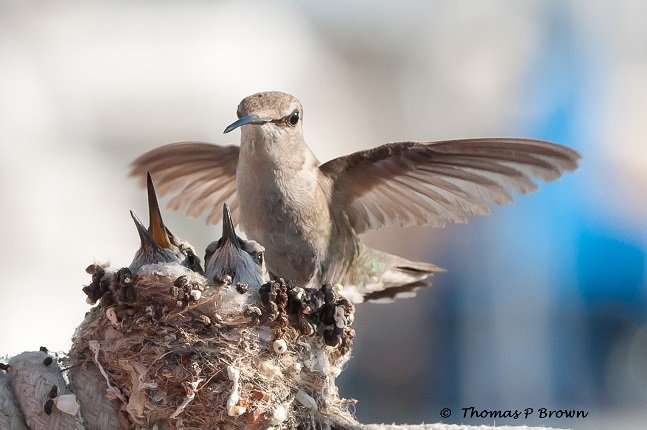 Tom Brown grew up in the high desert area of Central Oregon. His love for birds and photography started at a young age. Thru the course of time, travel, and a lot of different occupations, he ended up living in Seattle, and met a girl with a sailboat. They've been traveling the world ever since! After collecting nearly 70K bird photos, he felt that it was time to share them, so he now has his bird blog in order to do just that! This beautiful story is Tom's first contribution to 10,000 Birds:
My wife and I sailed our sailboat down from cold, rainy Seattle to warm, sunny La Paz, Mexico several years ago. In part for the weather, but also in order to expand our photographic horizons, so to speak. I have had a love of birds and photography since early in my High School years, and have over the years expanded it to become my specialty in the photographic field.
La Paz, the capital city of Baja California Sur, the southern half of the Mexican Baja, has been a real joy, with both the desired weather, and a much expanded variety of bird species. Still living on our sailboat, we have been able to explore many parts of the Baja, and the Sea of Cortez from the water side that the majority of people will never get to see. And, it is on this boat that I got to be a part of a great story.
Early one morning I was sitting in our small tienda here in Marina Palmira, when one of our dock side neighbors stopped by for a visit. He knew of my interest in all species of birds and wanted to let me know that there was a hummingbird beginning to build a nest in the rigging of the sailboat next to his.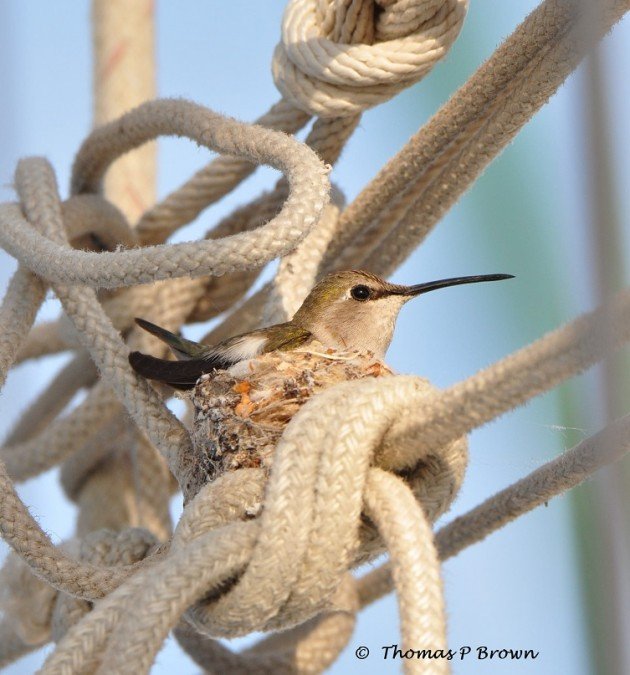 Mom on nest
Of course, that certainly piqued my interest, so I closed the store immediately and went to investigate. Sure enough, the little female Costa's hummingbird had begun to assemble her nest. She had chosen a loop of line that the boat owner had installed in order to pull the halyards away from the mast. The last thing I wanted to do was disturb her so I chose to stay quite a ways away, using a long lens to record the process.
Once the nest was done, she began sitting on it, preparing to lay her eggs. I was surprised that there were several days before there were a couple of eggs in the nest when she took off to get a bit to eat.This is the part where the story gets fun. You see it was about now that the non-resident owner of the boat had decided to move his boat back to his home town of San Diego. He announced that he could wait a couple of weeks if that would help, but that was the limit.
Before we knew it, we had a couple of the cutest (and tiniest) little baby hummingbirds now residing in this also very tiny nest. Despite any and all delays that I could muster, something was going to have to happen. If this boat headed north, for the 1000 mile trip to southern California, these two little hummingbirds had no chance of survival. I began to put together a plan to move this nest to another boat, and hope this could be done in such a manner that would keep Mom happy and raising her brood.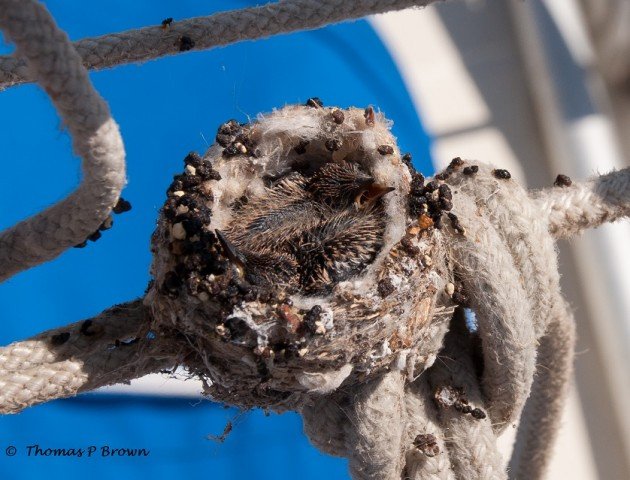 Newly born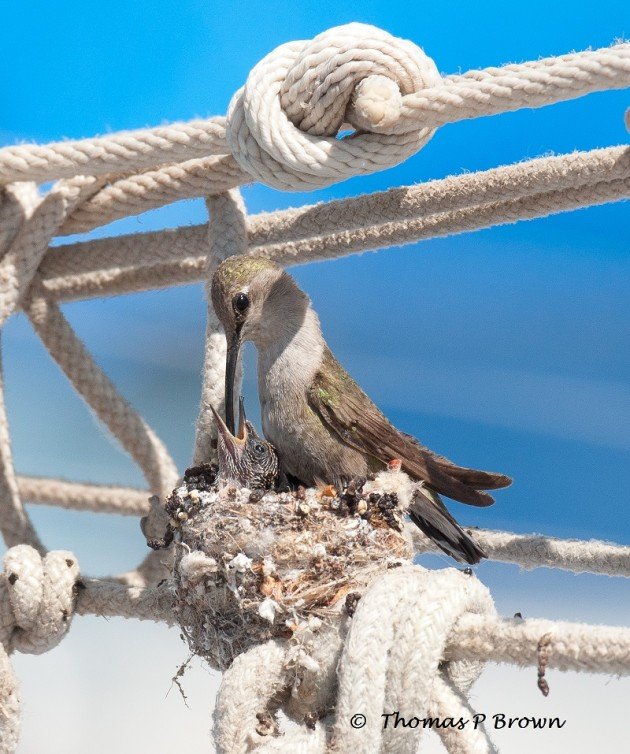 Feeding time
My first step was to get Mom as accustomed to me as possible. So, I started watching her feed the little ones several times a day, each day getting closer and closer to the nest. After a few days, I could stand right next to the nest, 2-4 feet away, and she would swoop right in and off load her meal to the quickly growing little ones. Many times she would even buzz over look me right in the eye, and then go back to feeding. If I had one of my bigger lens on the camera, she seemed to get a kick out of looking at her reflection in the lens.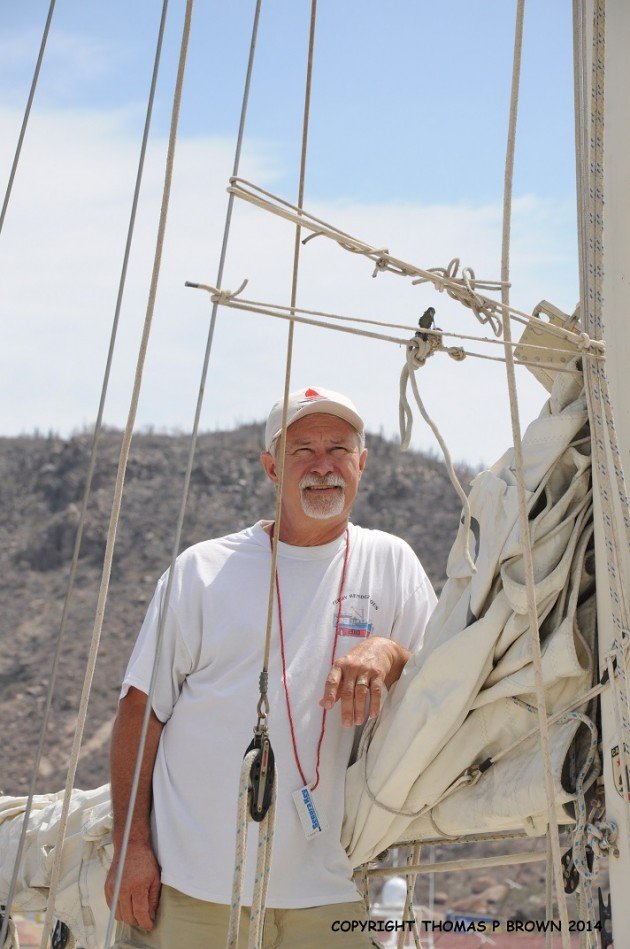 Tom waiting for mom to finish feeding
Finally moving day had come, there could be no more delays. I took a similar piece of line, and duplicated the loops that she had used to support her nest on during the initial construction, on the boat right next door. I assemble a crew from a couple of our fellow boaters to assist me. The plan was to wait until Mom was just about done feeding, and move in to cut the lines that supported the nest. Then, with her watching (hopefully) move the nest to the new lines, zip tie the old lines to the nest and cross our fingers.
Once we set the plan in motion, everything went almost perfectly. I stood next to the nest while Mom fed the babies, and the gently grabbed the lines on both sides of the nest. About now Mom was just a little less than happy with me, but she hung around to see what we were up to. The lines were cut and I carefully stepped down off the boat and headed around the dock to the other boat. It was about now that Mom bailed out….and I got a bit worried. I wanted her to know where I was relocating the new nest. We continued on, getting the nest securely attached to the new lines. And then the wait began……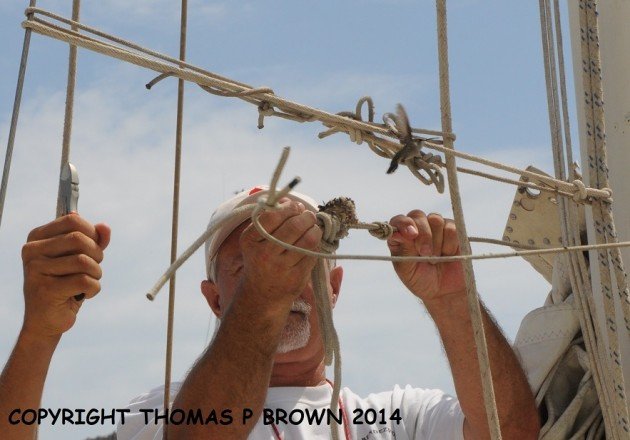 Taking down the nest
Five minutes, ten minutes, and then fifteen minutes….all of the sudden, in she zoomed! She went straight to the old nest location, spun around in a circle a couple of times, buzzed past my head looking at me with what I am sure was not her happy face, and then went directly to the nest in its new location.
She bounced back and forth from the new to the old location a number of time, but finally landed on the nest and commenced feeding. I gotta tell you, I did not tear up, but what an amazing moment for me when I knew all my planning and worry worked out, and these two little hummingbirds were going to be just fine.
In the new location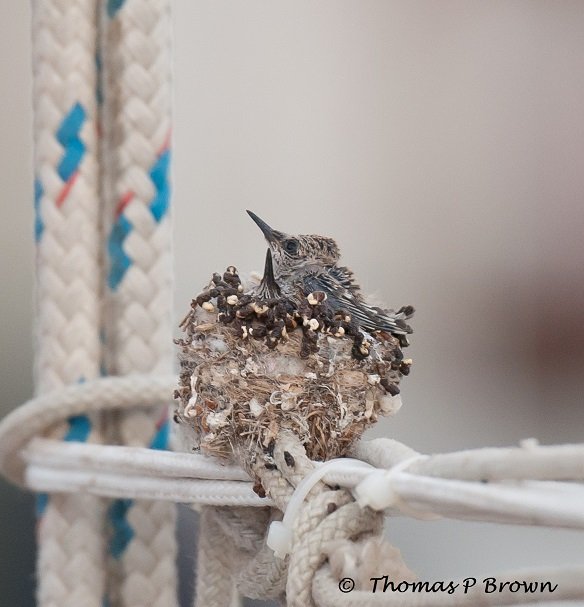 Pin Feathers
I continued to monitor their progress, from hairless little bits of life to fuzzy, to pin feathers, and finally to full feathers.
Mom brings dinner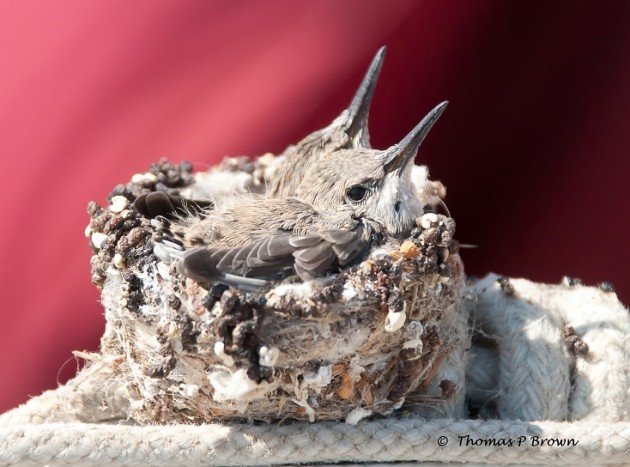 Real feathers now!
I stopped by one day on my lunch and low and behold…the nest was empty. They had flown away, and I
didn't even get say good bye.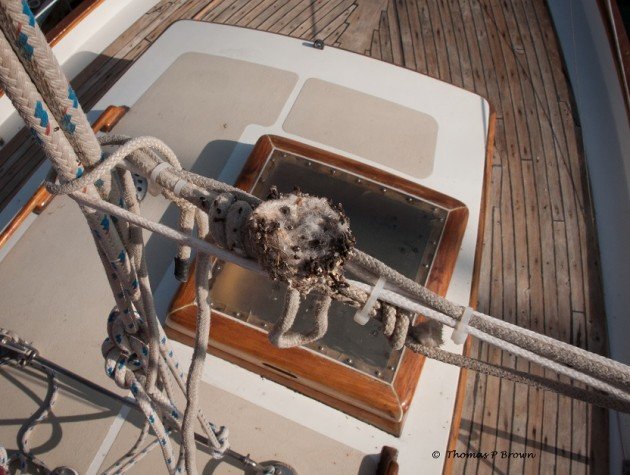 Empty nest
If that was the end of the story it would be a great one, but it did not end there. Throughout the next couple of weeks, the two little babies hung around the marina area, with Mom never too far away. She continued to feed them despite their ability to fly. I spotted them many times around my boat and others, sunning on a life line or loop in a halyard.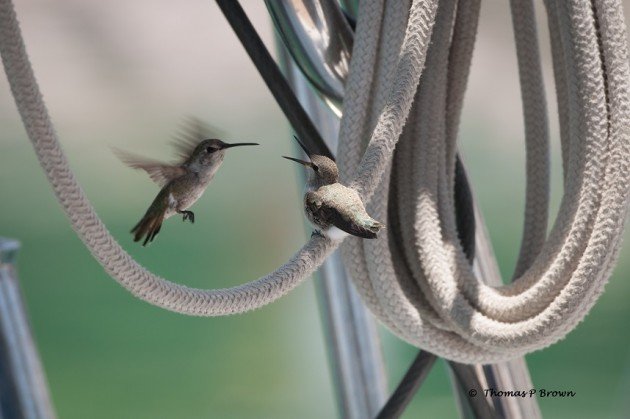 Mom flies by with lunch
And now, several months later, there is still one little Female Costa's Hummingbird who will blast over look me right in the eyes and then zoom over, and make a quick stop at the feeder!