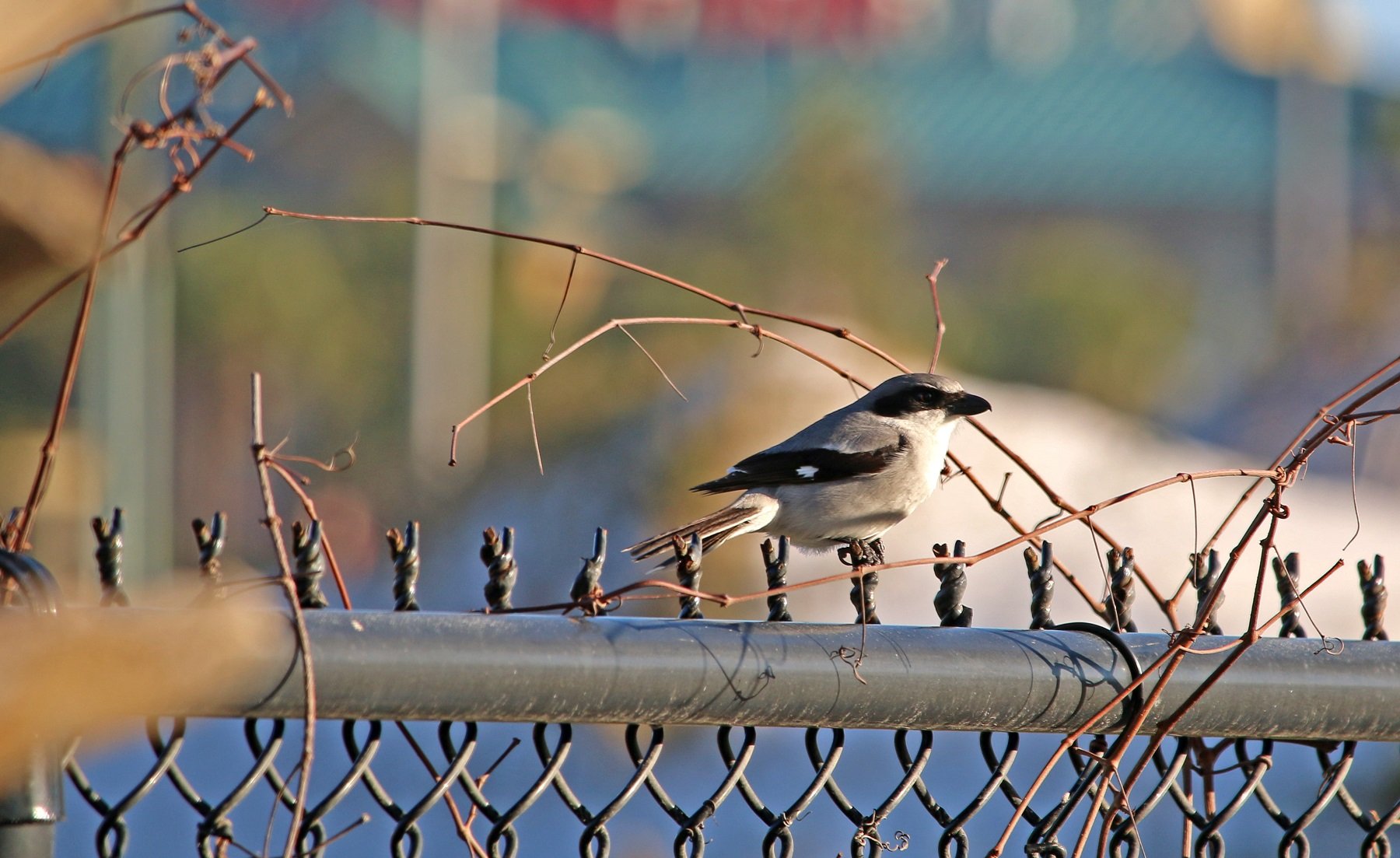 I love when my parents come to visit me in Florida. My mother is an active birder, and both parents are passionate about spending as much time as possible in the outdoors. Whenever they visit, I show them around my favorite eco hotspots.
No birder should visit the Emerald Coast without a stop at Veterans Park at Baywalk. I've written about the site before, and never cease to marvel at the ecological importance of such a small natural area. Though barely 20 acres, the park serves as permanent, breeding, or migratory habitat for nearly 200 birds species, as well as Osprey nests and a Great Blue Heron rookery.
We arrived at Veterans Park in the early evening, as the golden light of spring retreated into the Gulf of Mexico and the stiff wind of the day became the gentle breeze of a calm night. From the parking lot we spotted a handful of herons standing at the edge of the ponds or on the tops of tall pines, while Yellow-rumped Warblers flitted away when we started down the wooden boardwalk and into the park.
As we continued, what I originally thought was a Northern Mockingbird came in for a landing on a metal fence. For a moment, I paused, taking in the gray body, the black wing with the white wing-check, the thick black line across its eye and the dark bill. I realized I wasn't looking at a Northern Mockingbird at all, but a Loggerhead Shrike!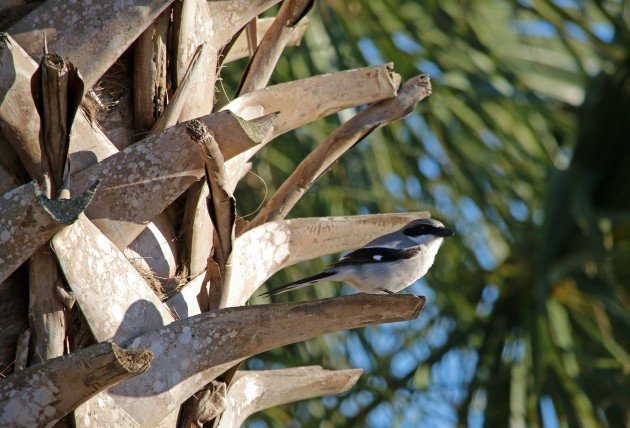 Loggerhead Shrike
My mother and I each had our cameras, and instantly aimed them towards the shrike, which seemed aware of us but not particularly concerned. I saw my first Loggerhead Shrike in Florida, and it is definitely one of the most interesting species I have ever seen. Despite its small size, it behaves like a raptor, going after small mammals, insects, other birds, and lizards. It paralyzes prey by going after the nape of their necks, and then impales them on sharp sticks or fence prongs. Gruesome perhaps, but effective, especially when they wait for poisonous prey to lose their lethal qualities before consuming them.
The population of Loggerhead Shrikes declined by 3.2% per year from 1966 to 2010, which adds up to a loss of over 75%. Given this, I am always happy to see them in Florida and across their range. Still, the squeamish side of me was relieved that this particular shrike had no impaled victims nearby!