The Killdeer eggs at my coworker Andrea's sister's house have hatched!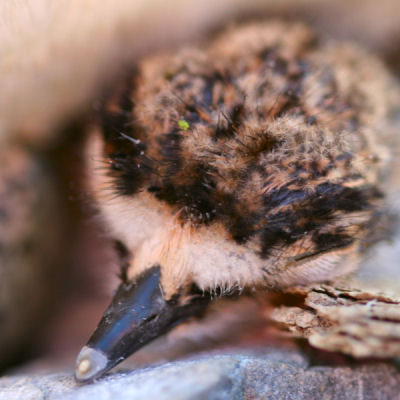 three hours out of the egg
Well, three of the four have so far, and a couple of days early too. The heat that reached the nineties today in Saratoga County left the mother panting (birds don't sweat), but she hung in there, shading the young and the remaining egg, only getting occasional relief from dad.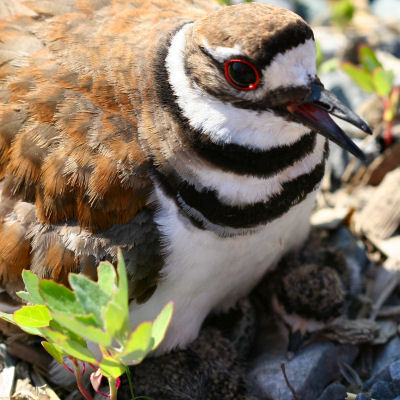 if you look closely you can see two nestlings
I spoke to Andrea at about eight this evening and she was happy to report that two of the killfawns are up and about, being watched over by dad while mom continues to sit on the last egg and the so-far-immobile youngster.
I hope to go back tomorrow for another photo shoot but I doubt pics will be anywhere near as easy to come by once the killfawns are all up and running. For example, I don't think I'll be able to get a shot like this again [Update: all four hatched and the family has vacated the premises]: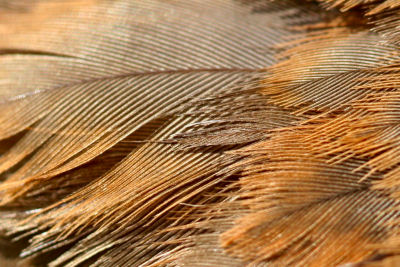 And speaking of being up and running, the posts from lovely dark and deep were (mostly smoothly) transferred over here, so if you want to see the Killdeer on its nest before the eggs hatched click here.
It must be good sign that the eggs hatched on the day the new multi-contributer 10,000 Birds debuted, no?
Finally, I would like to point out that neither I nor anyone else affiliated with 10,000 Birds believe in disturbing nesting birds. It's hard enough for birds to successfully reproduce without adding human nest disturbance to the list of difficulties that need to be overcome. This nest was a rare situation where the birds chose to nest on a driveway in the midst of a major landscaping project. The fact that a large bulldozer was operating within six feet of the nest when the female was still laying indicated to me that this bird was not easily disturbed, and the homeowners' near-constant presence convinced me that this nest could be photographed at close range without risk. Nonetheless, I limited the time spent photographing the nest and would discourage others from approaching a nest so closely, at least until you see how the birds react to a bulldozer! Remember, the birds come first!