A story in pictures…roll over the images for pop-up captions.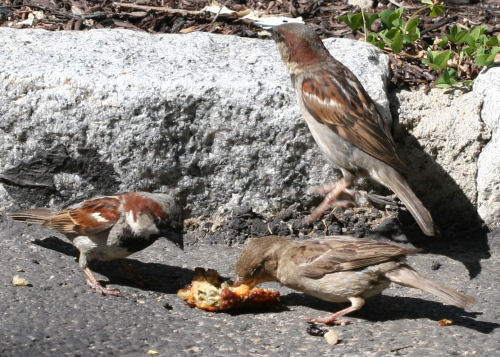 Once the female House Sparrow was driven off the males turned to fighting each other: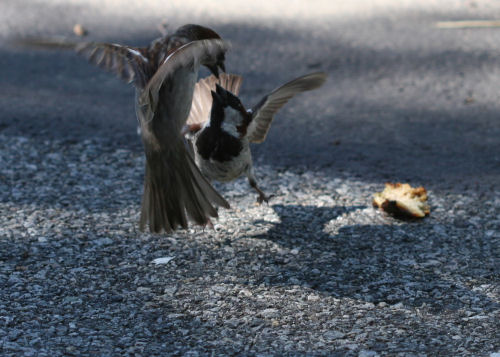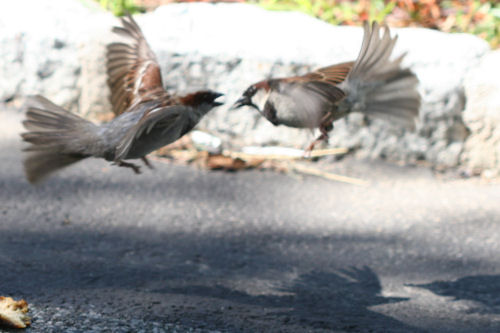 Too bad for the House Sparrows that a European Starling was waiting in the wings: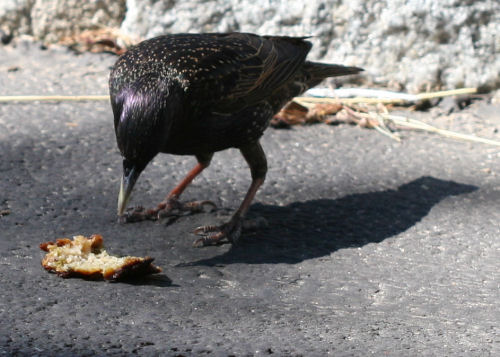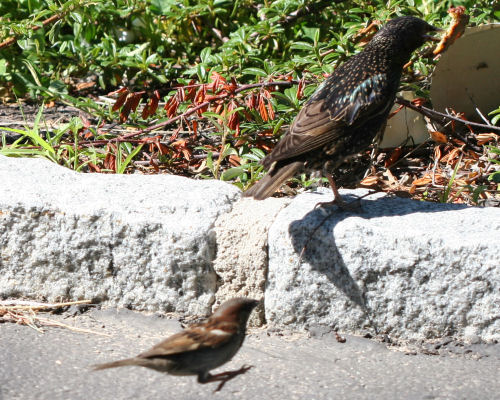 All of the pictures were taken in Kissena Park in Queens last weekend. And, no, I wasn't feeding the birds, just taking advantage of the fact that others were.