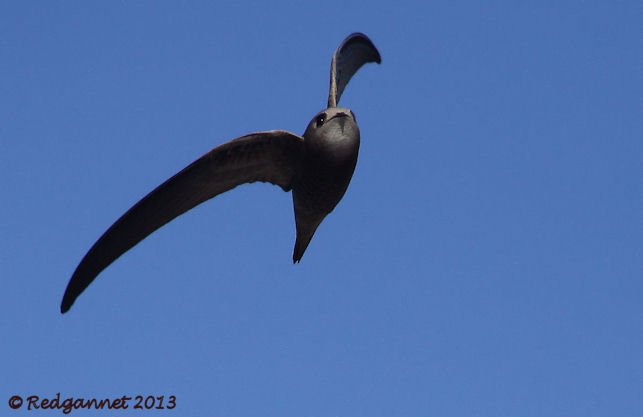 Dubai is a huge international airport, perfectly placed for connections around the world. Many people find themselves with a few hours to kill during transit and could potentially add a few ticks to their trip list as they pass through. This post might give you a few ideas for what to see during a stop in Dubai and a few tips on where to go and how to get there. There is a wonderful site called UAE Birding, that makes a great reference once you have decided how much time you have to spare and it carries a list of part-time guides who may be able to show you around.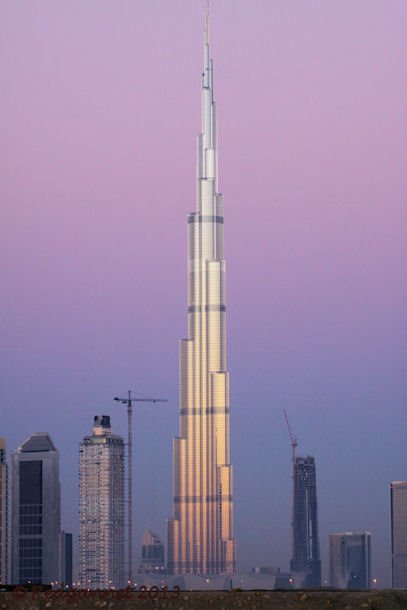 Before we start, please be careful when using cameras and optical equipment in or around any airport in any country of the world. Security is taken very seriously in the aviation business and discretion is better than having to explain yourself to tightly wound security personnel.
If you have enough time to leave the airport, be prepared with passport and immigration card to speed your passage through the formalities. Buy some local money before your arrival and ask for some small denominations. Check what time you need to be back in order to be ready for your onward flight. Check which terminal and which gate you will depart from. For most of the year it is hot and the less you carry the better. Remember that you will have to pass through security to get back into the airport for your onward flight, so carrying less will have another advantage. If you carry anything apart from your binoculars, make it a hat, sunscreen and water.
Friday is the weekend in Dubai and traffic starts building on Thursday afternoon in anticipation. Some businesses close early on Thursdays and many are closed all day on Friday. Families spend their quality time together on Thursday evenings and Fridays, so parks and open spaces become very busy.
The airport is to the north of the main city (at Google Earth ref; 25 15 14.86N 55 21 55.10E) and is served by an excellent metro system via the Red Line. There are three stations at the airport, Terminal 1, Terminal 2 and Emirates Terminal. A Metro day ticket may be bought for AED 14 (£3 0r $US4) and most journeys cost less than a cup of coffee. It runs from 05.50am 'til midnight most days, but be aware that it does not operate on Friday mornings. The first service on Friday is from 1.00pm.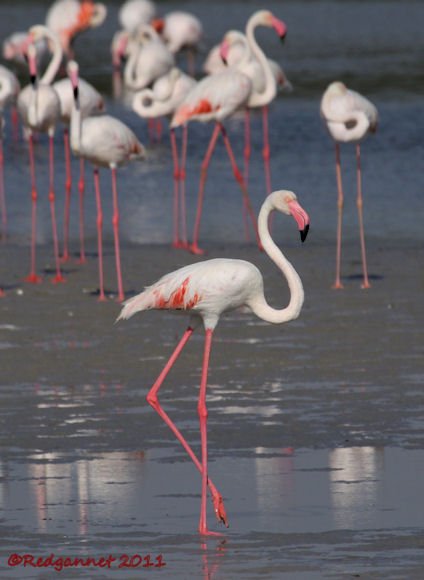 Taxis are plentiful and reasonably priced, but will be tricky to find if you go beyond the city. They can be hired by the hour or half-day or full-day, but this will need to be agreed in advance.
The first two sites, Safa Park and Mushrif Park are easy to reach from the airport. Ask your taxi driver to stay with you at Mushrif Park. The second two sites at Dubai Pivot Fields and the hides at Ra's al-Khor will need a longer layover and it may be worth hiring a car or a guide. I recently hired a car from Dubai airport through a brokerage site for less than £20.
Safa Park can be visited in the confidence that you will easily be able to get a train or taxi back to the airport. The park can be seen at Google Earth ref; 25 11 6.92N 55 14 48.05E and is close to Business Bay stop on the Metro. It will take approximately 20 minutes on the Metro with a further walk of perhaps 10 minutes. A cab should cost less than AED 50 (@ AED4 = $US1) and take around 20 minutes. Entry to the park is AED3, through one of 3 gates. Gates are open from 08.00am 'til 10.00pm.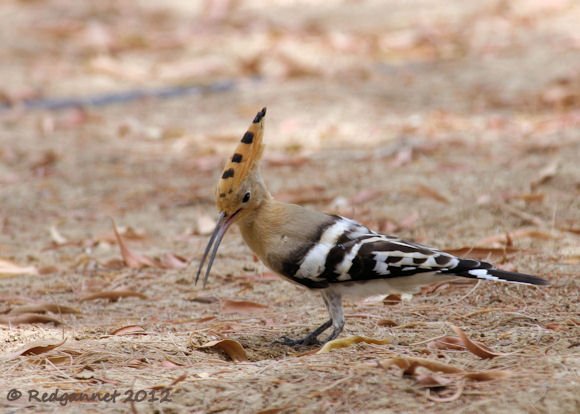 The park is mostly laid to lawn with scattered trees and flowerbeds. Many of the common species can be seen here, probably in this order; White-eared Bulbul, Red-vented Bulbul, Eurasian Hoopoe, Purple Sunbird, Graceful Prinia, Indian Roller. There are three lakes which may hold Black-headed Gull, Common Sandpiper, Wood Sandpiper and Red-wattled Lapwing. During April, a host of migrants pass through and Ortolan Bunting can be common. Winter sees large amounts of Common Chiffchaff in the forested area.
My personal list for Safa Park runs to 40+, but upwards of 200 species have been recorded here over the years. For a comprehensive description of the park, go to UAE Birding. For a quick snapshot, try a winter post from Redgannet.
Mushrif Park is beyond the reach of the Metro system. It is very close to the airport and can easily be reached by cab within 10 minutes. Cabs may be tricky to find for the return, so ask the driver to wait, or better still, ask him to drive slowly round the road circuit. The entrance is on Al Kawaneej Road and can be seen at Google Earth ref;  25 13 48.09N 55 27 3E. It is mainly scrub and woodland in a dry area with a mosque and fast food restaurant in the central area. Pay AED10 to get through the control gate and turn right shortly after. This will put you onto a 2.5km circular drive.
White-eared Bulbul, Red-vented Bulbul, Green Bee-eater, Indian Roller, Grey Francolin, Purple Sunbird and Eurasian Hoopoe are all easy to find. Black Redstart, Isabelline Wheatear and Lesser Whitethroat can be common in the winter. Eurasian Collared Doves are abundant everywhere. UAE Birding has another write up for this site and Redgannet was there earlier this year.
If you have the time to continue, it is possible to make a big circle around the lagoon and visit the Dubai Pivot Fields (Google Earth ref; 25 9 52.72N 55 25 51.88E) and Ra's al-Khor (25 11 9.03N 55 19 44.75E and 25 11 34.21N 55 18 44.44E). It is going to get expensive to continue by cab, but it is very difficult to find a taxi back to the airport from these sites. Consider using a hire car if you have sufficient time. Internet car hire broker sites are offering small cars for less than £20. Better still contact one of the guides from the UAE Birding contact list.
I hesitate to recommend the Dubai Pivot Fields even though it is an excellent site within 30 minutes of the airport. A guide with transport would be the perfect way to visit this site as it can be a bit tricky to get to. Do not expect a taxi driver to know the site as it is basically a turf farm with little or nothing to attract punters in from the outside. You will need to know the way. Be aware that you cannot turn left from the eastbound carriageway of the Al Awir (E44)Road. Check Google Maps and plan accordingly. Access can be had along an approach road that starts at Google Earth ref; 25 10 21.02N 55 25 38.77E. Once there, you will see the watering pivots that give the site its distinctive look from the air. This is the site that most Dubai birders will know and love. It can produce the critically endangered Social Lapwing during winter.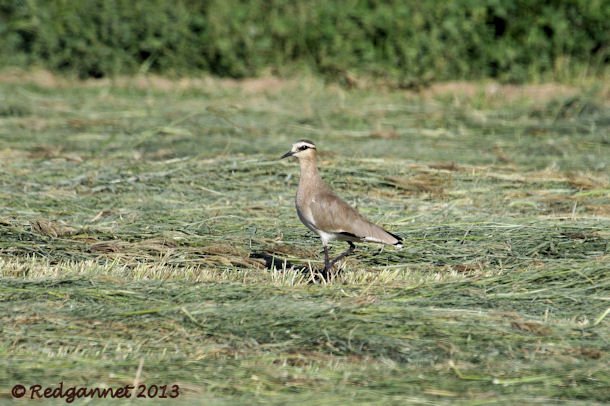 You may also see resident White-tailed Lapwing and Red-wattled Lapwing as well as the ubiquitous Eurasian Collared Dove. Crested Larks and pipits and wagtails are easily seen most months. There are a few restrictions. No access will be granted after 1.00pm on Fridays and driving on the grass is strictly prohibited.
The UAE Birding page for the Dubai Pivot Fields can be seen here and Redgannet was there in February.
Any remaining time can be productively spent at either or both of the hides at Ra's al-Khor wildlife Sanctuary. The lagoon and mangroves at the top end of Dubai Creek are flooded by the tide and provide good habitat for many wading birds and most notably, a large number of Greater Flamingos. Taxi drivers will surely know of Ras Al Khor, but may be reluctant to drive out there without the prospect of a return fare. Again, it is unlikely that you will find a return taxi from either hide. The flamingos get a bit of supplementary feeding, but are free to come and go as they please. The Mangrove Hide on Ras Al Khor Road, at Google Earth ref; 25 11 9.03N 55 19 44.75E can only be accessed by driving west along the E44. Keep right onto the Oud Metha Road to find the Flamingo Hide at Google Earth ref; 25 11 34.21N 55 18 44.44E. It is only accessible from the northbound carriageway. It is not well signposted so check its precise location before heading out. The hides are open from 10.00am until 4.00pm, but may close early on Thursday and will not open on Fridays. They are manned by a security guard who will gladly point out birds with his scope. From here, leave yourself about 30 minutes to return to the airport via the Garhoud Bridge.
UAE Birding holds all the info here and Redgannet was able to compare the two hides in this quick post.
If your transit time is under three hours, the sites at Ra's al-Khor and Dubai Pivot Fields will be beyond your reach. It is possible to drive from the airport, pass each location without stopping and return to the airport within an hour, but much of your transit time will be taken up getting out of the airport and returning in plenty of time for your onward sector.
If you do not have a long enough layover, perhaps the timing is bad, or you are nervous of missing your onward connection, you may still be able to find a few birds around the airport. Pale Crag Martin is a resident here and might be seen chasing around the buildings. House Crow, Common Myna and Asian Pied Starling are all likely around any kind of habitation. If you can see any kind of vegetation, Roseringed Parakeet, Red-vented Bulbul or White-eared Bulbul are possible.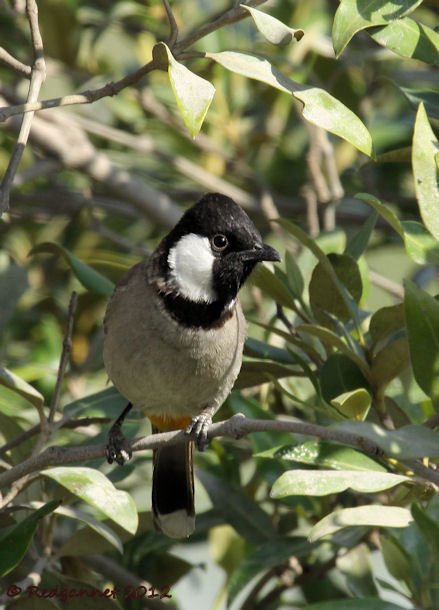 Eurasian Collared Dove and Laughing Dove are always likely anywhere. If you are lucky enough to have a window seat and are arriving or departing during the early hours, look for Chestnut-bellied Sandgrouse on the  edges of the taxiways.
Thanks to Tommy Pederson who is the regional eBird reviewer for all things Dubai. He is based in Dubai and compiled the Birding UAE website and also kindly checked over this post before publishing.
If you manage to go birding in Dubai during your transit, I hope you will let us know how you got on. Please give a bit of feedback to improve the experiences of those who may follow you.