Our window for birdwatching in Puerto Rico was heartbreakingly brief, but the true reason for our trip was the wedding of our dear friends, Tarra and Evan. Their ceremony was beautiful and the celebration lasted long into the night. The next day, we had time but for a brief visit to Old San Juan and then we were off to the airport.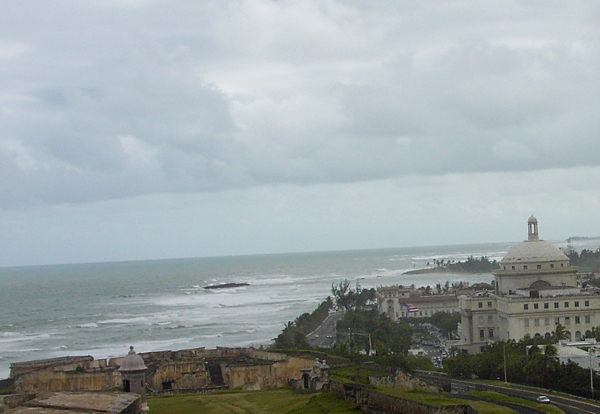 Old San Juan
In Old San Juan, we saw more of the same doves, kingbirds, and bananaquits that we observed in Isla Verde and El Yunque, as well as a platoon of Brown Pelican and some awesome Puerto Rican Crested Anoles. We also saw, I am loathe to say, a single House Sparrow, further evidence of this bird's hegemony of the Western Hemisphere. Toss in the always-Magnificent Frigatebird, some egrets (Cattle and Great) and a falcon, likely a Peregrine, which we spotted at the airport, and you still have what might be construed as a disappointing birding experience.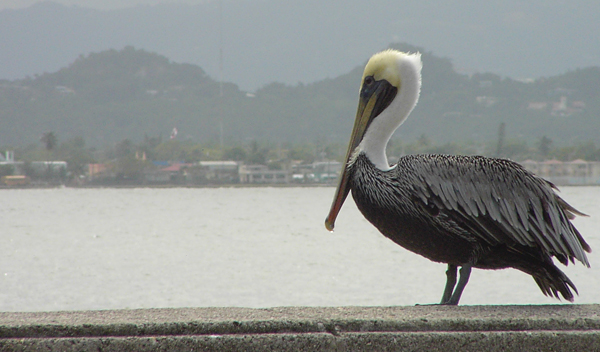 Brown Pelican
In all, Sara and I picked up a mere 9 new species from this trip, most of them exceedingly common.  We saw no todies, no tanagers, no lizard-cuckoos. In fact, our only endemics were the two hummingbirds in El Yunque. However, the trip, however brief, was still a great success. We met exotic, new avifauna and got a taste of the lush natural beauty of Puerto Rico. Contrary to our initial expectations, we look forward to an opportunity to return to this charming, vibrant country. Next time, we'll stay for more than 48 hours!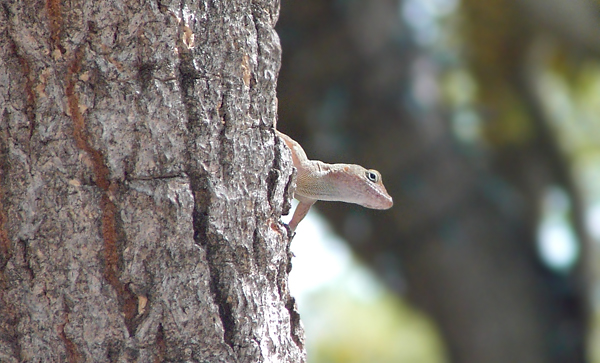 Puerto Rican Crested Anole