As is my wont at year end, it's time to ruminate on my previous 52 weeks of avian observation. A year list is a lovely thing, both as a running account of birds gone by and a driving motivation to seek out more of the same. Every time a glorious new year begins, the counter rolls back to zero and every pigeon and starling and is special again, at least for a moment or two!
How did 2008 stack up for me as far as listing went? Pretty freaking fantastic!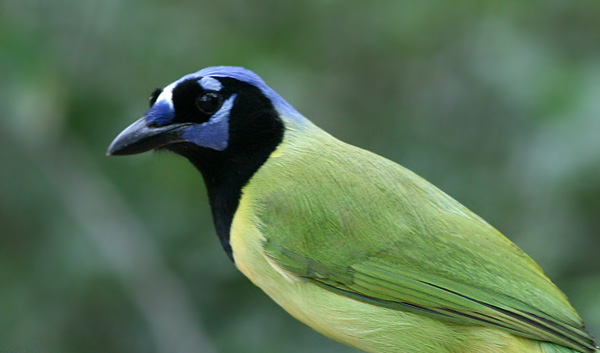 Number of species seen or heard in 2008: about 402
New life birds: 100
Total life birds as of 12/31/08: 581
Total ABA-area birds as of 12/31/08: 436
First life bird of 2008 – Scott's Oriole (Union Square Park, NY, 1/26)
Last life bird of 2008 – White-winged Crossbill (Webster Park, NY 12/7)
What a year! Just yesterday, I was in a mild panic when I realized that my total for 2008 was 399. Unwilling to accept that I'd stalled so close to a nice round 400, I sent up a flare in the form of a plea for help uncovering species I might have neglected to record.  Thanks to some very good, sharp-eyed Samaritans, three more common birds bumped the list to my new year high of 402!
Listing is funny in that the process uncovers just how difficult it is to observe even the merest fraction of the world's bird species in any span of time, let alone one year. For example, in 2008, I birded extensively throughout much of New York state, even participating in a Montezuma NWR Big Day in September. I also actively scoured New Jersey, Maryland, Virginia, California twice, and Texas twice, which included attending the mighty Rio Grande Valley Birding Festival. Plus I spent nearly a week in Guatemala with some of the most skillful bird spotters in all the Americas. Yet I barely surpassed 400 birds for the year?!? Bird sightings tend to add up much slower than you'd think.
Nonetheless, birding is brilliant fun and this past year may well have been my most enjoyable one yet. My sincerest thanks to everyone who hit the trail with me in 2008. This next annum will be even better!
What will my first new bird of this year be? I was hoping it would be a regal King Eider drake loitering on Lake Ontario, but that hope was dashed at least for the nonce. Perhaps Nate will lead me to Red-cockaded Woodpecker mid-month when I visit North Carolina for the ScienceOnline'09 sciblogging conference (Will you be there too?) Otherwise, I'm going to have to hope that some invader from the boreal visits my yard!
Last year I quoted T.R. of From the Faraway, Nearby who quoted turn-of-the-century naturalist John Burroughs in saying, "The lure of the distant and difficult is deceptive. The great opportunity is where you are. Do not despise your own place and hour. Every place is under the stars, every place is of the world." I bring these profound words to your attention both to emphasize their lasting verity as well as to remind you that T.R. is hosting I and the Bird on January 8!
Here's to the best of birding in 2009!