The first half of the day on Sunday was reserved for birding a couple of hot spots in the counties north of New York City, and the first of those hot spots was Blue Chip Farm in southern Ulster County. Seth, Stella, and I made our way north and, as we approached Blue Chip Farm, a huge horse farm that is well-known for having excellent habitat, we grew more and more apprehensive. Why were we so worried? There was a thick mist that was limiting visibility and washing out colors, making everything appear to be a monotonous gray. How could we hope to find our target bird, Upland Sandpiper Bartramia longicauda, in such a thick soup?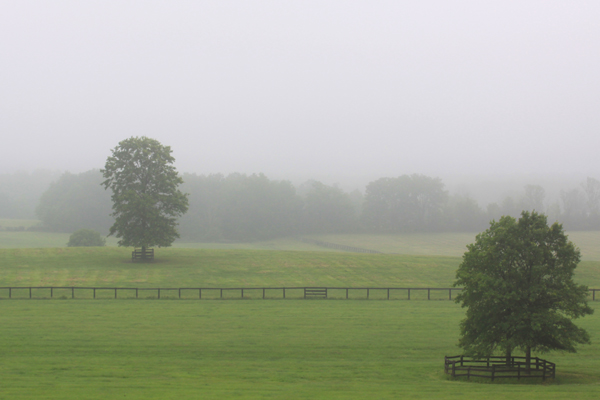 misty morning at Blue Chip Farm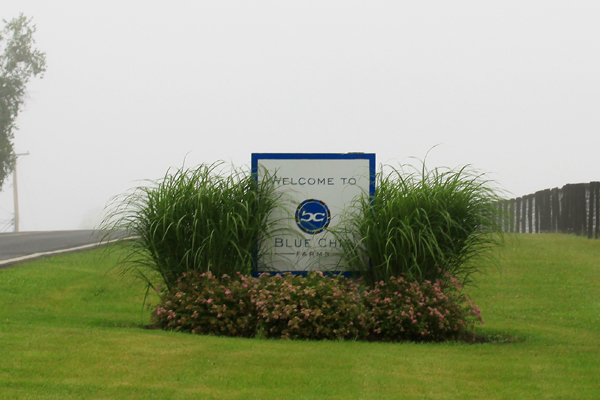 Well, when we pulled over and started scoping the farm Seth rather quickly spotted an uppie in flight but it disappeared into a dip in the terrain and we had to settle for Savannah Sparrows Passerculus sandwichensis.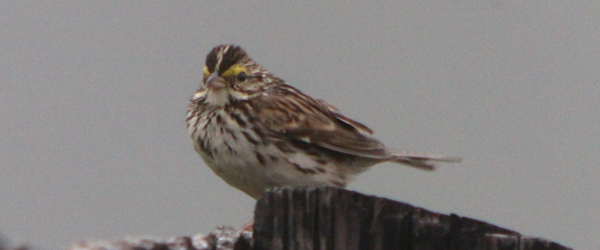 Savannah Sparrow Passerculus sandwichensis
Savannah Sparrows are nice enough birds but I hadn't seen an Upland Sandpiper all year and Stella had never seen one so we, of course, moved along to a better vantage point in the hopes of securing views of the uppies. We scanned the grass and fences and scanned the grass and fences and then Seth said, "Did you hear that?"
And, of course, I had heard that, but my brain hadn't registered the wolf-whistle of the Upland Sandpiper until Seth mentioned it. And once he mentioned hearing the uppie it became very obvious that we were relatively close to the birds, but, frustratingly, we could not find them. We moved again, walking down the road, and, suddenly, there was an Upland Sandpiper, another Upland Sandpiper, and, spotted by Seth, a juvenile Upland Sandpiper! The youngster, unfortunately, stayed hunkered down most of the time and managed to avoid being digiscoped but the adult uppies, of which we eventually counted three, were much more cooperative.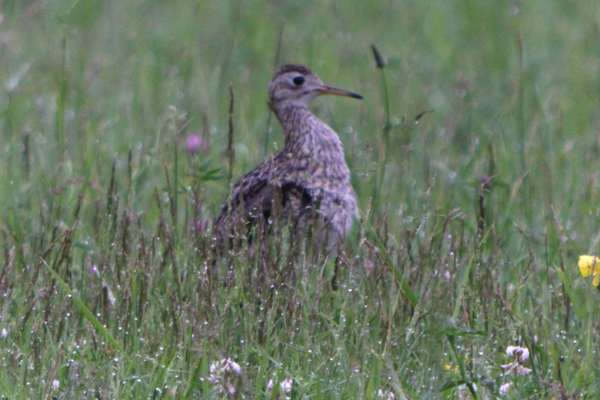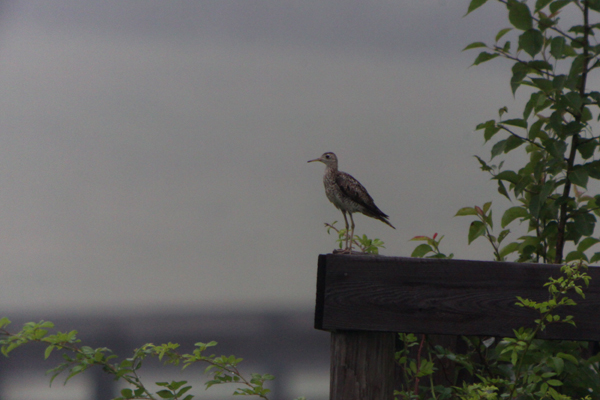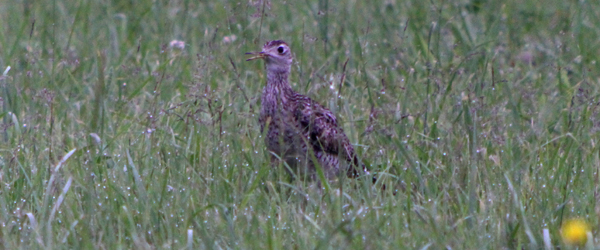 above are three shots of Upland Sandpipers Bartramia longicauda
Finding our first target bird relatively easily was a great way to start the day and, after drinking in some of the best looks I have ever had of the declining grassland breeder, we were on our way to our next stop, which will be recounted in a later blog post.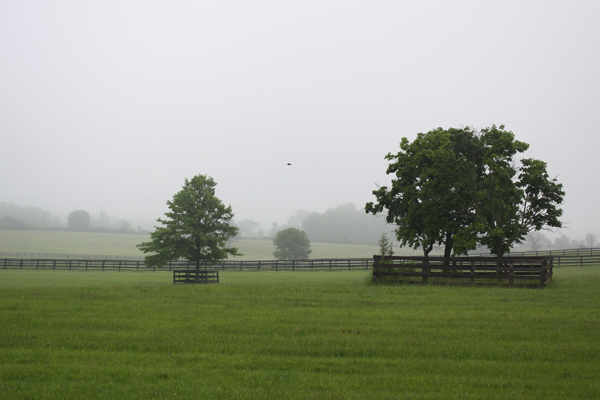 one last shot of an uppie, this one in flight (the little speck in between the trees)