This weekend Daisy and I traveled upstate to my hometown of Saugerties for a wedding. We had a blast and my good friend Mary (whom I've known since we were geeky adolescents ) looked beautiful as she married Mathew, and I wish them the best. Now that we are geeky adults we are less concerned about figuring out how to get beer and have parties when our parents are out of town (not that we ever did that) and more concerned with enjoying the natural world (which Mary and Mathew will be doing on their honeymoon in Costa Rica). I'm not going to Costa Rica but I did manage to see some pretty good stuff while I was in Saugerties.
The morning after the wedding I was awakened a bit too early by the wonderful sound of a singing Wood Thrush, a familiar sound at my folks' house as Wood Thrushes nest there every year. I got out of bed, threw some clothes on, grabbed my camera and bins, and went for a walk around the neighborhood. A lot of the woods I explored as a boy are now developed, but at least not into cookie-cutter suburbia. Most of the people who built houses left their lots largely wooded, and the trees are pretty big seeing as they've been growing since most people in the area gave up farming in the late 1800's. I was hoping to find a wave of migrants but came up short, and the only bird song heard was the "fee-be" of Black-capped Chickadees, the trills of Chipping Sparrows, the honking of White-breasted Nuthatches, and "cheer cheer cheer" of Northern Cardinals.
Then I heard someone yell from their backyard, "Hey, do you want to see a Barred Owl?"
And I politely replied, "No thank you, I'll just continue on my walk."
Wait, no, of course I wanted to see a Barred Owl! I accepted his offer quicker than, well, do I really need a metaphor here? I was on that bird in a flash! I picked my way through the screen of woods that separated the kind gentleman's yard from the road and there was a Barred Owl!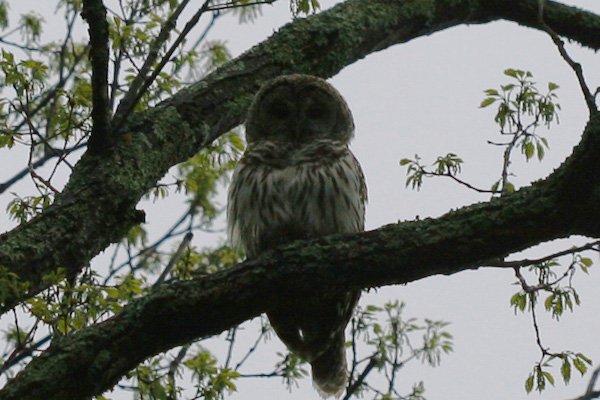 The wonderful homeowner explained that I had just missed a second owl and that my binoculars and camera had given me away as a birder. He said they are regular in the neighborhood, and I imagine that they are the same pair that occasionally awaken my parents with their hootenannies. After thanking him profusely I continued on my way towards the swimming hole, known for some reason that I was never able to ascertain as the Big 3, that cooled me off every summer of my childhood.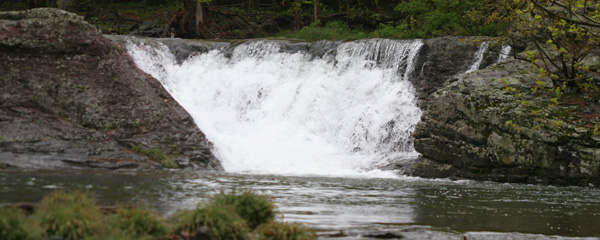 It was nice to visit and the visit was made even nicer by a singing Louisiana Waterthrush and a pair of Eastern Phoebes along the edge of the stream. The walk back to my parents' house was enlivened by a pair of Downy Woodpeckers, a bunch more Chipping Sparrows and both Fish and American Crows calling as they flew overhead.
The family headed to my Aunt Bonnie and Uncle Paul's house for breakfast where we feasted on various and sundry delicious breakfast foods and I feasted my eyes on the birds coming to the feeders (and my ears on the singing Black-throated Green Warbler outside).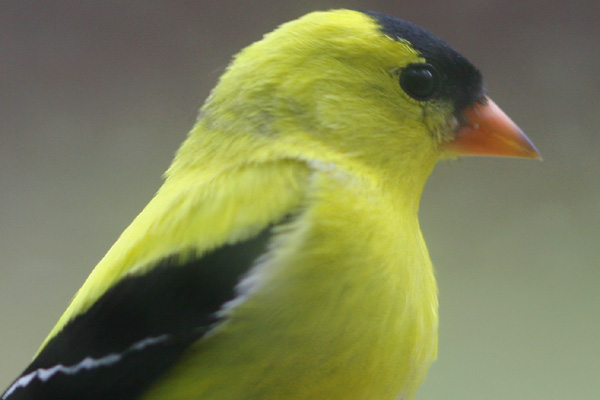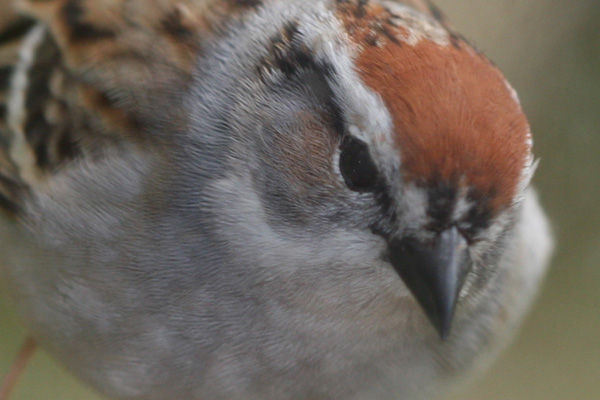 After all too short a time with my family Daisy and I got a lift from my Mom down to Purdys, a small town in Westchester County, where we caught the train back to the city. I was very pleased to add both Green Heron and Spotted Sandpiper to my Anti-Global Warming Big Year list from the train window, and even more pleased when I got to Forest Park after our return home, but you'll have to come back and read about that another time (though I will say it was my first double-digit wood-warbler day).