This morning dawned clear and sunny, not the weather one wants when one has committed to not birding for the day.  When local listservs and phone lines start humming about a Varied Thrush, normally found in the Pacific Northwest, being seen in Central Park and a Northern Lapwing, a bird of Eurasia, being seen in Connecticut, well, I was ready to cry.  Having never seen a Varied Thrush and only having seen a Northern Lapwing in Germany meant that I was itching to get out looking for at least one of them.  Daisy, however, stood in my way.
I checked the medicine cabinet for chloroform and didn't find any.  Neither flowers nor chocolate have ever worked on Daisy so bribery seemed out of the question.  Begging and whining show weakness, which is the last thing one wants to show a live-in lawyer so I decided against the sycophantic route.  Finally, I decided on the good old bait-and-switch.
"Hey, hon, there's a lapwing in Connecticut," I said, "And I've never seen one in North America."*
"What does this have to do with anything?" Daisy inquired, "You are not going to Connecticut."
"Oh, come on, it's such a cool bird…" I let my voice trail off as I pretended to be distracted by a new email, "Wait, look, a Varied Thrush has shown up in Central Park.  Why don't you and I and Desi go see it?"
Daisy paused, taken aback.  She could reject this gambit but what kind of monster turns down family time in the fresh air?  I was pleased with my master stroke and was already mentally checking off the thrush on my life list.  Daisy surprised me, however, when she pointed out that Desi needed a nap and, since he would be asleep for awhile why didn't I just go and see the bird and come home quickly.
While it seemed like a trick, I cautiously accepted, and was out the door in a jiff.  The F train arrived in the station as I arrived on the platform and I took it to Lexington Avenue and made a beeline for Central Park's maintenance meadow.  The bird wasn't immediately visible but a horde of birders was and I passed the time with my tribe while awaiting the bird's arrival.  It didn't take long, and my life Varied Thrush even obliged with a nice fly-by.  My second successful twitch in the maintenance meadow this year!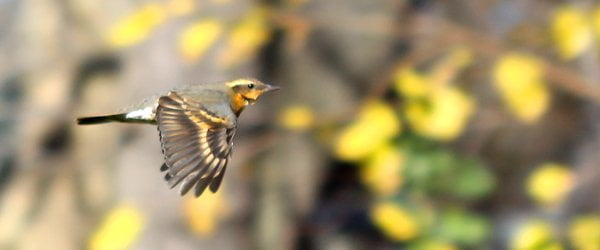 I was home in just under two hours and, while I was concerned that perhaps Daisy had taken advantage of my absence to change the locks or to run off with Desi and a non-birding man no such calamity had occurred.  If only every twitch was so easy…
*Please remember that all dialogue in my posts tends to be slightly fictionalized, that is, when it is not made up out of whole cloth.
…