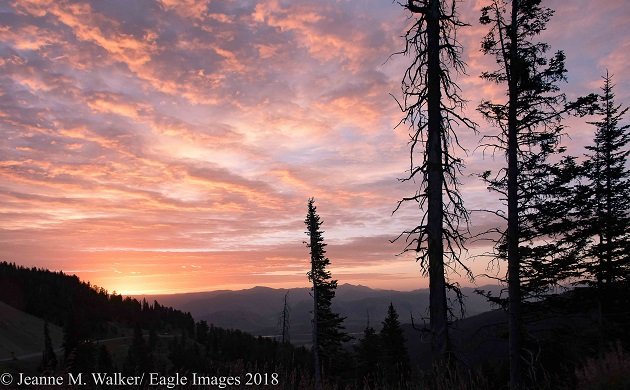 Our little adventure now moves us farther north, into Idaho's Teton Valley area, and a visit to Jackson, Wyoming. As we get a little farther north, my target list for bird species has diminished a bit, as there are a lot of repeats, and not many new bird opportunities. Now, the stunning mountain vistas, incredible waterfalls, seemingly bottomless canyons and a bunch of incredible animals certainly have kept this part of the drive adventurous. This seems like a great time to bring up a comment that my lovely wife, Jeanne has made a couple of times. Whenever we travelling along these scenic byways, and I make an unusual or new bird discovery, I dutifully post it on eBird.org. In these cases, their format requires me to post it as an "incidental sighting, one where birding in this location was not our primary purpose". In my wife's all seeing eyes, we are ALWAYS looking for birds, and in fact that is mostly what this whole trip, or even this whole year has been about. There is never a point in time when we are driving, hiking, or even sitting in a restaurant that my eyes are not fully on alert for that Great-tailed Grackle might show up, looking for a misplaced French fry. (Ok, this really did happen) But, I digress, as this is indeed about the birds, and there is nothing incidental or casual about it. Whenever we begin to explore a new area, travelling back roads, interesting new campsites, we are always on the lookout for that perched hawk on a power pole, or the scattering of road side sparrows. Idaho has been very much that sort of exploring. We parked our 5th wheel in a very nice RV park, in Victor, Idaho, which would give us a nice base to explore both the Idaho side of the Teton Mountains, as well as making the 23 mile drive up over the Teton Pass, and down into Jackson, and the Jackson Hole area south of Yellowstone Park.
Our first morning was spent travelling from Victor, up to Driggs, Idaho and exploring the many back roads that all connect to the access points for the Teton River. The areas around this beautiful river, full of both fly-fishermen, and moose, provided nothing more than the usual Brewer's Blackbirds, Osprey, Mallards Ducks, and a few Yellow-rumped Warblers. The highlight of this area came late morning when we were driving back to the RV Park for lunch. Here is one of those "Incidental sightings" sorts of things, as our discovery of dozens of hawks that we never get to see on the west coast, were seemingly on every other power pole. True, we did not travel thru those harvested wheat fields to look for birds, but to find Swainson's Hawks, Rough-legged Hawks and Ferruginous Hawks all within a 2 mile section of Back country road was amazing, incidental or not.
Here is one of the most beautiful Swainson's Hawks, in the light phase, I have ever seen.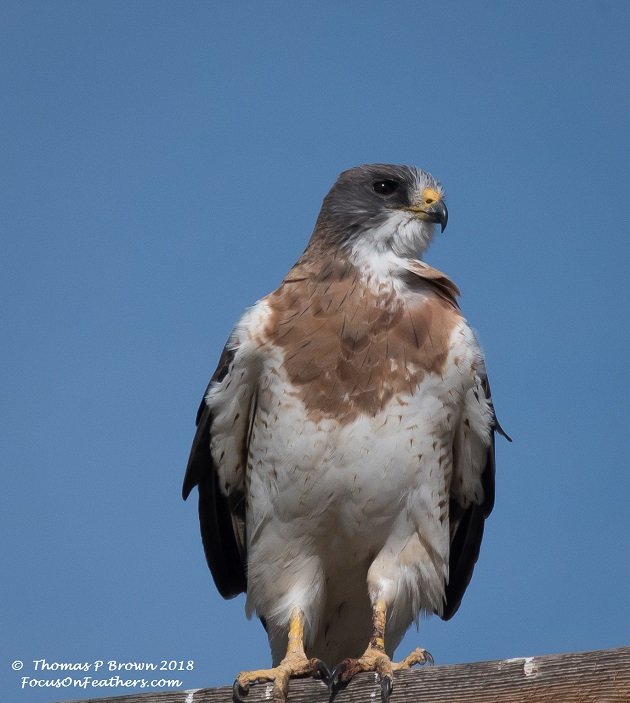 And here is the same Swainson's Hawk, in the dark phase.
This Ferruginous Hawk did not wait quite as patiently on the power pole as some of the others birds did, but it did circle back and give me a very nice look at its flight plumage.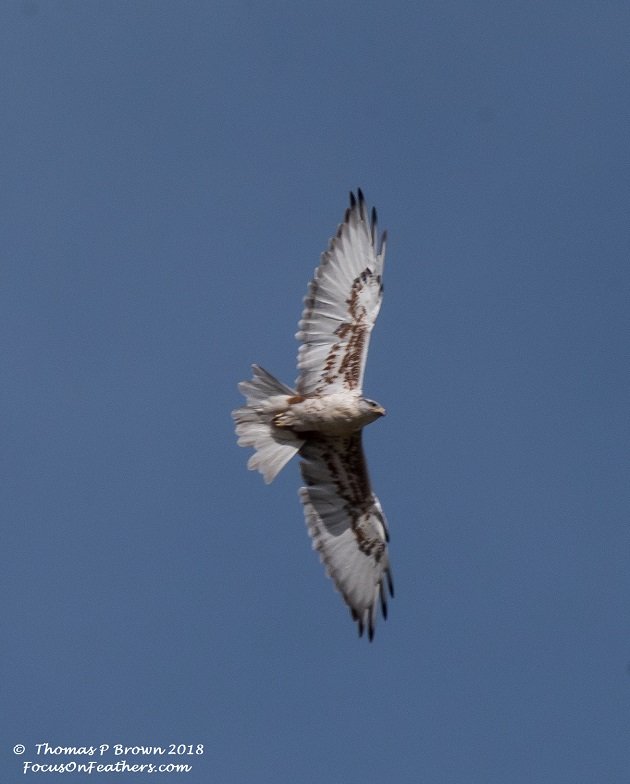 The next leg of this travel adventure, found us going over the Teton Pass, just as the sun broke. The few clouds that were present, gave a pallet of colors that my wife's photography skills allowed her to capture. That is the photo that graces the cover of this story, as yes, I was looking that the Steller's Jays and the Gray (Canada) Jay that had perched on the top of a dead snag, no doubt enjoying the sunrise as well. By the way, as a small side note, it was 25 degrees F. At that moment, so my birding observations at that point were restricted to inside the well warmed truck and within reach of my hot cup of coffee.
The only interesting birds of note in the Jackson Hole area came in the form of this tree full of all juvenile Cedar Waxwings, which we found on a hike around Jenny Lake, right at the base of the majestic Teton Mountains.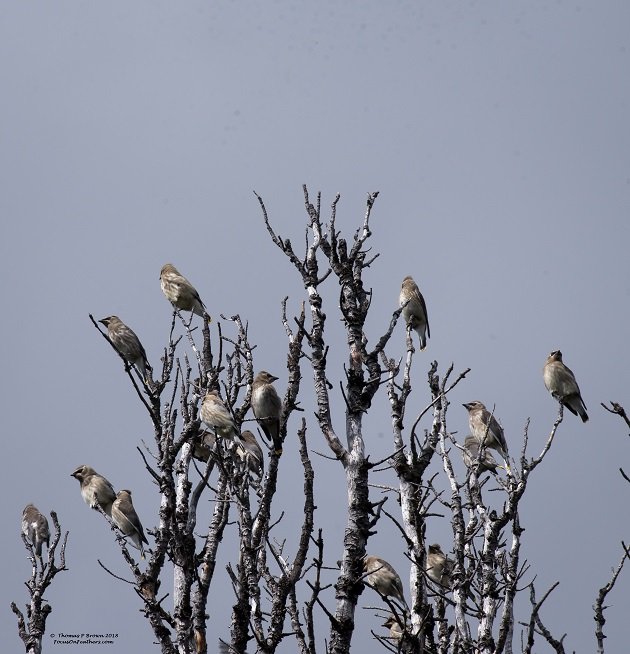 Upon our return back over this same pass later in the day, I did indeed go for a hike and came up with a nice list of birds that were happy to reside in the mountains at over 8800 feet in elevation. My lungs on the other hand, were much less happy. At least a dozen Mountain Bluebirds flitted from tree to tree as if the altitude was nothing.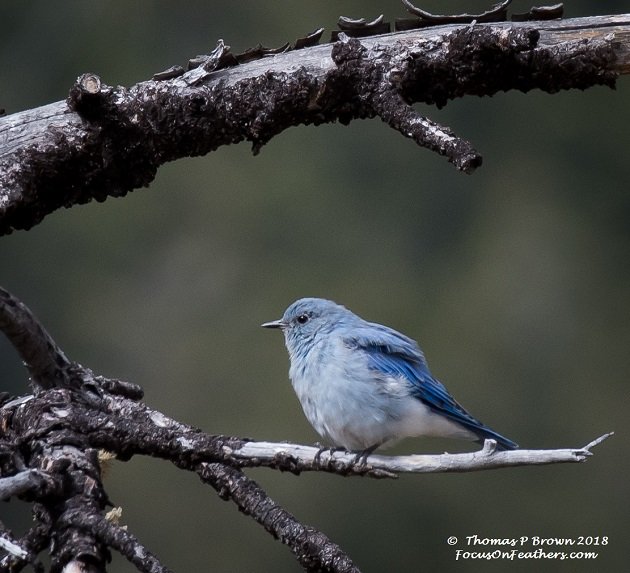 This Clarks Nutcracker is well known for living at pretty high altitudes.
Here is a nice shot of a Hairy Woodpecker.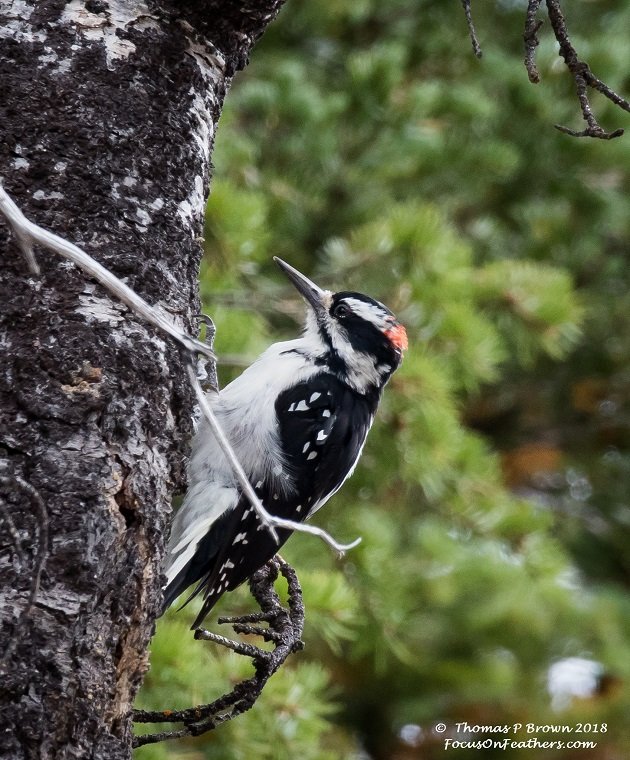 The Northern (Red-Shafted) Flicker did a very quick fly by and then it was gone.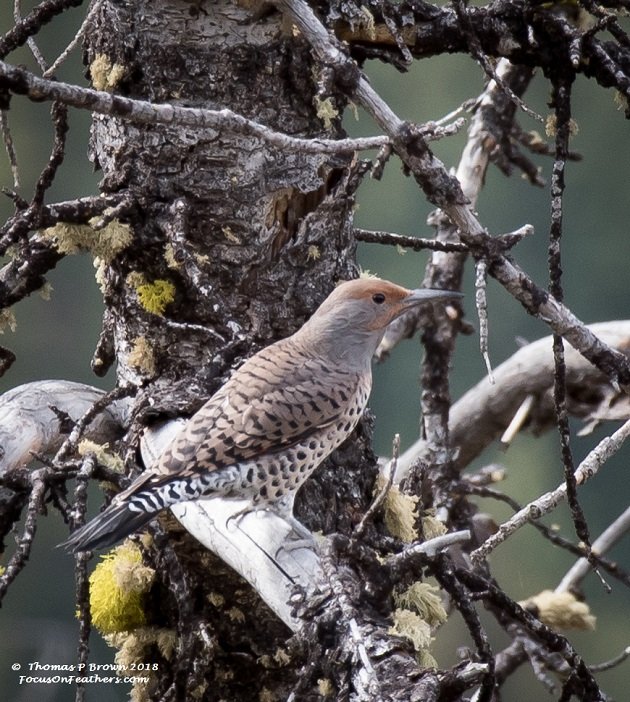 There were a few Mountain Chickadees, and several Yellow-rumped Warblers, one of which I caught just as it flew out to hawk another small flying bug.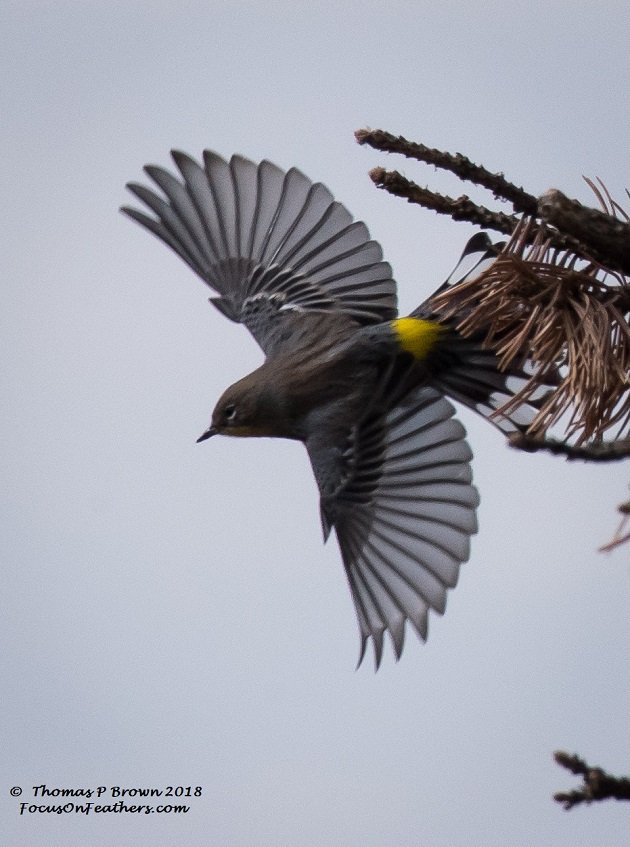 This was my first chance to see the Dark-eyed (Pink Sided) Juncos!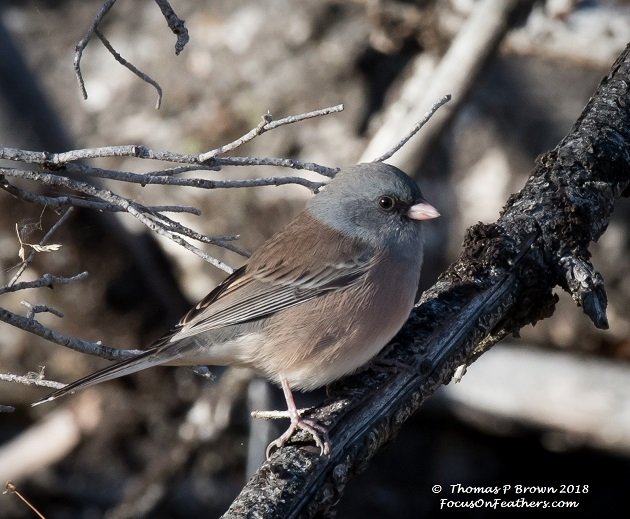 The next few days we will spend some time up in Yellowstone National Park. My sister Sue and her husband Jeff are planning on rendezvousing with us, so it will be great to catch up with her, and enjoy our nations very first National Park. Check back next week to see what we are able to find in the park.
The running totals on our Little Big Year adventure are as follows:
Little Big Year species – 876
eBird submissions – 278