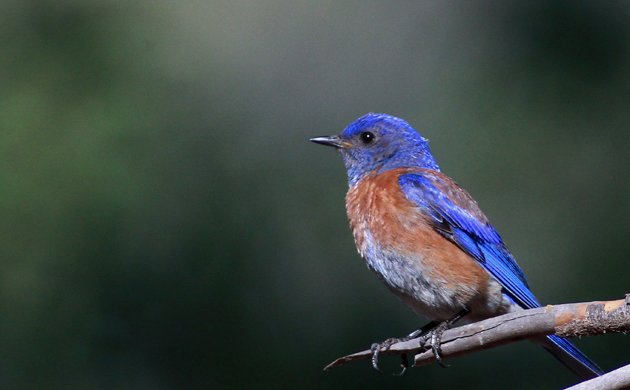 Way back in mid-June when I started my southern California sojourn I mentioned that I was inundated with Western Bluebirds. Carbon Canyon Regional Park in particular had a mob of them in the northeastern corner of the park where several nest boxes had clearly worked for the bluebirds. One afternoon I spent quite a bit of time watching and digiscoping a family group of Sialia mexicana, a great way to get to know the species better. Enjoy!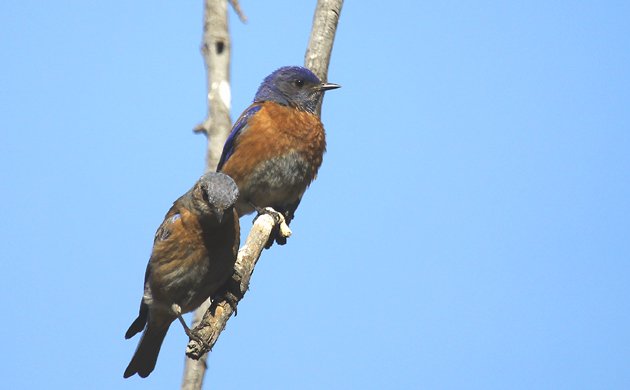 This pair were my first Western Bluebirds of the trip. The male soon flew off but the female stuck around for a close-up.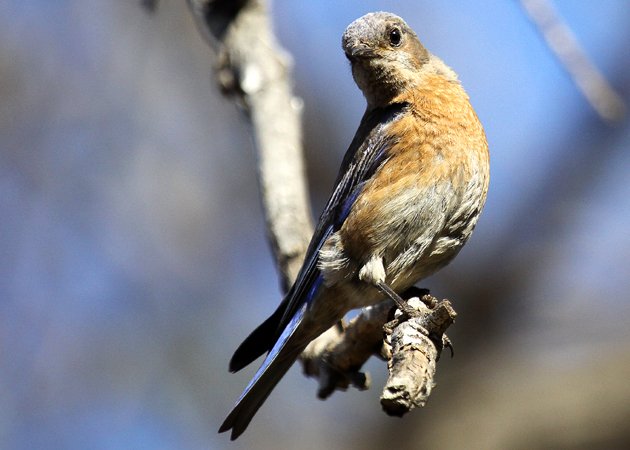 Though less colorful than the male, the female Western Bluebird is still a pretty nice bird.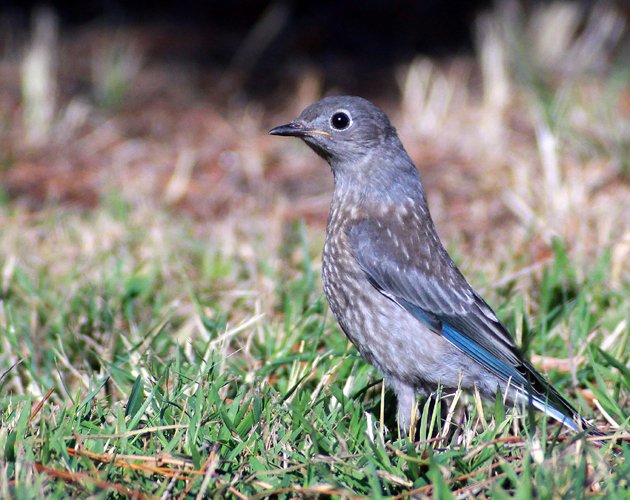 This young Western Bluebird was trying to forage a bit on its own but wasn't very good at it.

It's a good thing dad was good at catching bugs!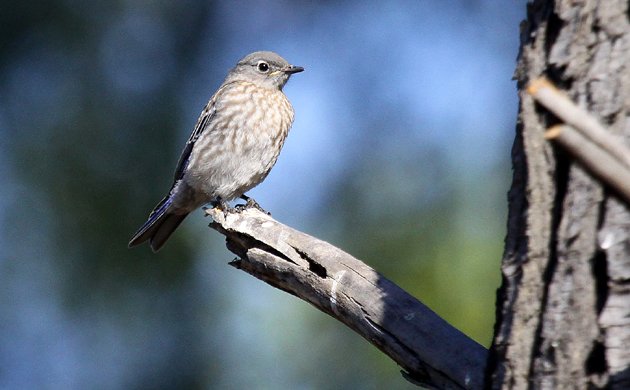 This perch allowed the juvenile to keep on eye on mom and dad and immediately fly to whichever parent found food first.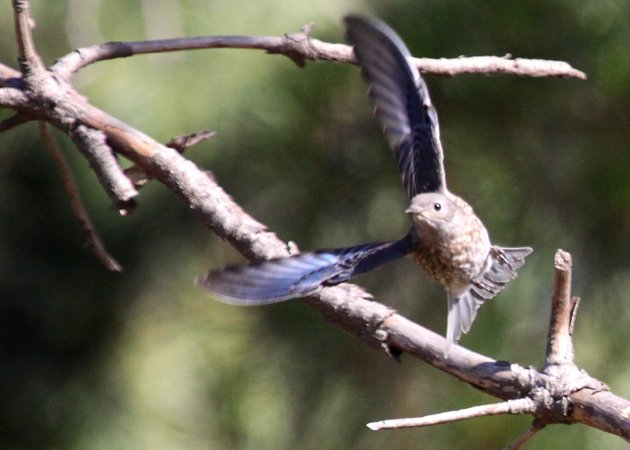 Its sibling had the same idea.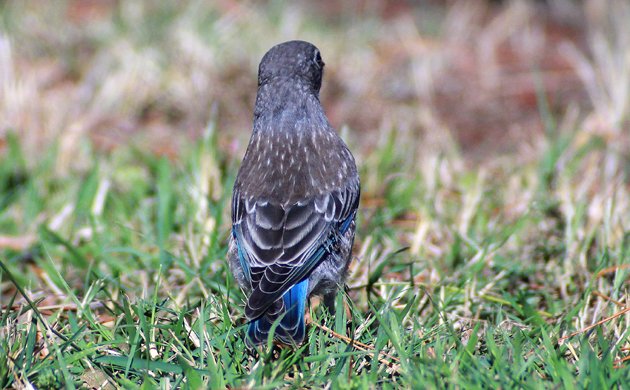 Even from the back a juvenile Western Bluebird can't conceal its identity.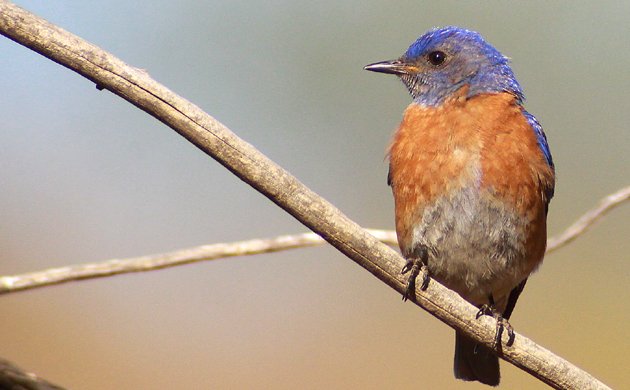 Western Bluebirds are simply spectacular!
…
I hope you liked these shots of Western Bluebirds.  If you want to see more great images of birds check out our big and growing page of photo galleries, 10,000 Clicks!
………