Joining some travelling birders FB group, I've read a long list of dos and don'ts. One of many don'ts was: post no adverts. This made me think… I don't think I've ever posted adverts – only recommendations.
E.g., whenever I travel and use the services of local guides, if I was happy with them, I do recommend them. I am not dissatisfied with guides who do not manage to find the target bird, if they do try with all their heart. I accept that there are no guarantees and respect anyone's hard work – while it does not always lead to success, occasional failures do not make a bad guide. I will equally recommend a guide who finds the target bird and the one who does everything within birding ethics to find it and fails. In my eyes, what counts is how someone plays the game.
I remember one guide in the south of Africa. There were not too many birds around, but during such bird-breaks, he was full of information of their cultural significance and traditional beliefs, till we find the next bird, that is. And I still remember another one who impressed me with his knowledge. He had no binoculars and yet, was easily picking up and correctly identifying birds around us. And, a dozen years later, I still remember his name: Steven Makala, working for the Limpopo River Lodge in the Tuli Block province of Botswana.
What makes a good bird guide? Knowing birds and where to find them is only the first step. I want him (I am not a sexist – simply, have never met a lady guide, although I have some among my FB friends) to know mammals and trees, too, but also local history and who and when made that hilltop citadel that we drove by.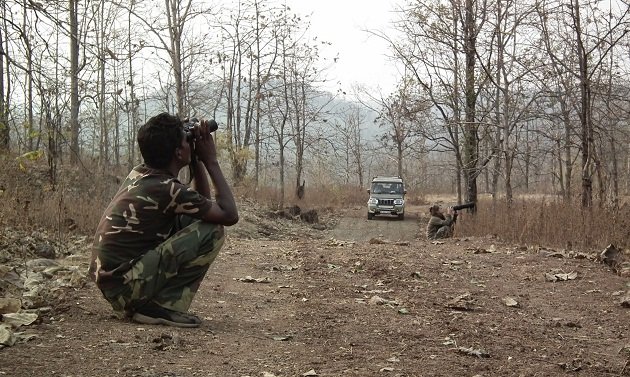 Bhola Mawaskar is a man of his word
One thing every guide should avoid – and it may be hard to resist, especially when it is some mega, is giving useless information like: "Right there, two weeks ago, I've seen an Elvis Bird." If you cannot share the bird with your guest, try not to share the experience because it makes everything they have seen a little league birding, compared to your mega tick. And never, but absolutely never, drop your bins to your chest and with a puzzling expression say: "I think I've just seen a leopard!"
Some guides are mainly hired by local bird photographers, giving them a distorted vision that all traveling birders are after rarities. In my home country, rarities are exciting, but overseas, on another continent, every bird is new and exciting to me, however common it may locally be. Whenever I am guiding travelling birders, I try to find out in advance have they ever been in this part of the world, how experienced they are, do they have their own wish list and so try to arrange the tour to satisfy their particular wishes and interests.
Working as a guide myself, but also travelling and hiring guides in three continents, gives me a good insight in the profession from both angles. And that experience has recently put me in a role of an ecotourism consultant in a project aiming at creation of a local ecotourism product. The project faced a load of unexpected problems, from the total lack of interest among the particular protected area managers, to the local naturalist/guide and his surprising lack of understanding of his role. He suffered from the lack of experience as a traveler and someone who has hired guides himself.
Guides who know exactly in which tree crown and on which particular branch an owl or a nightjar will be sitting and are able to prove that certainly draw respect. Does that make someone a good guide? As I said before, that is only a first step towards it.
The most important thing – as I see it – is to focus ones attention to one's guest, so the guest can feel being looked after. Once I used services of a guide who knew where to find birds, but did that mechanically, with no interest in his guests. He was holding the steering wheel with one hand and holding his mobile phone with the other, having long conversations and totally disregarding his guests. He was the one of the rare few I have never recommended to anyone.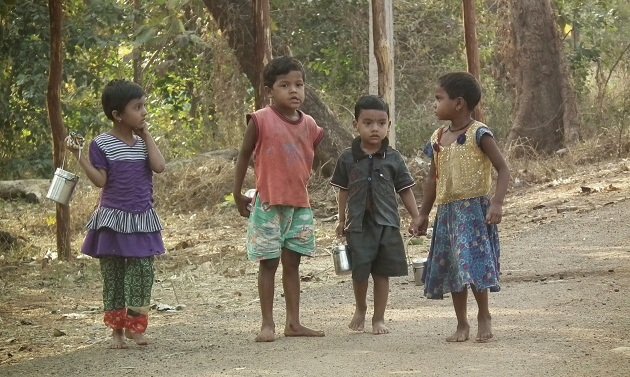 They are growing up next to a nature reserve, standing a chance to become the future guides
And one final piece of advice: if you consider working as a guide, absolutely erase the word "guaranteed" from your vocabulary. However knowledgeable you might be, you cannot know for sure that an uninjured, free-ranging bird will be waiting for you where it usually does. To make matters worse, I've learned this from my own experience as a guide – not as a guest. Still, I do remember a long drop loo in one national park in central India, with an inscription: "There are no guarantees that you will see the tiger. But that is the fun of it."
What are your experiences with and advices to bird guides? What do you think makes for a good bird guide?