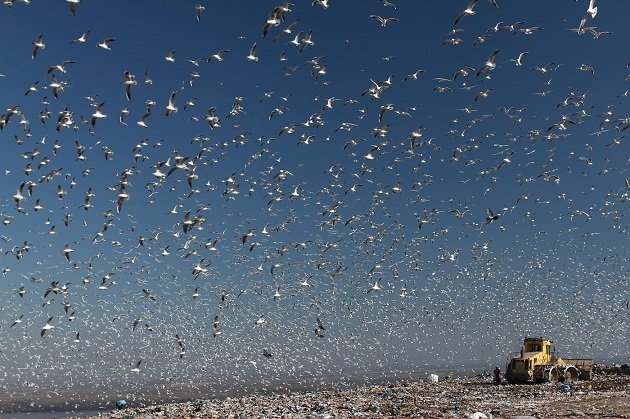 Believe it or not, the current season is slowly easing into the next one. You may be mired in a very frigid or overwhelmingly sweltering hell, but soon you'll find the succor of a more mild season, one that carries birds on waves of zugunruhe. But stop fantasizing about those birds while you still have so many to enjoy around you now. Your last shot in a long time at winter or summer birds will be here before you know it.
I'm determined to bag a white-winged gull of some sort or another before spring, so look for me at the lake. I'll be the one combing obsessively through the Ring-billed Gull flocks. Corey will be making his way north from his Georgia sojourn. How about you? Where will you be this weekend and will you be birding? Share your plans in the comments below.
Whatever your plans this weekend, make time to enjoy SkyWatch Friday. Also be sure to come back Monday to share your best bird of the weekend!