First comes April Fools Day, then April showers, and then my birthday. Clearly, as far as months go, April isn't exactly front-loaded. But during this lovely time of year, massive transformation ensues and by mid-month we'll see some welcome changes. Good things — new blooms and spring migrants — come to those who wait. For now, get outside and have fun in the mud! What will you be doing this weekend and will you be birding? Share your plans in the comments below!
I'll be kicking around Rochester hopefully watching the last of our snow melt and maybe picking up some winter stragglers. If Corey is birding at all this weekend it will be close to home after following last weekend's pelagic trip by working his tail off all week and fighting a virulent cold.
Whatever your plans this weekend, make time to enjoy SkyWatch Friday. Also be sure to come back Monday to share your best bird of the weekend!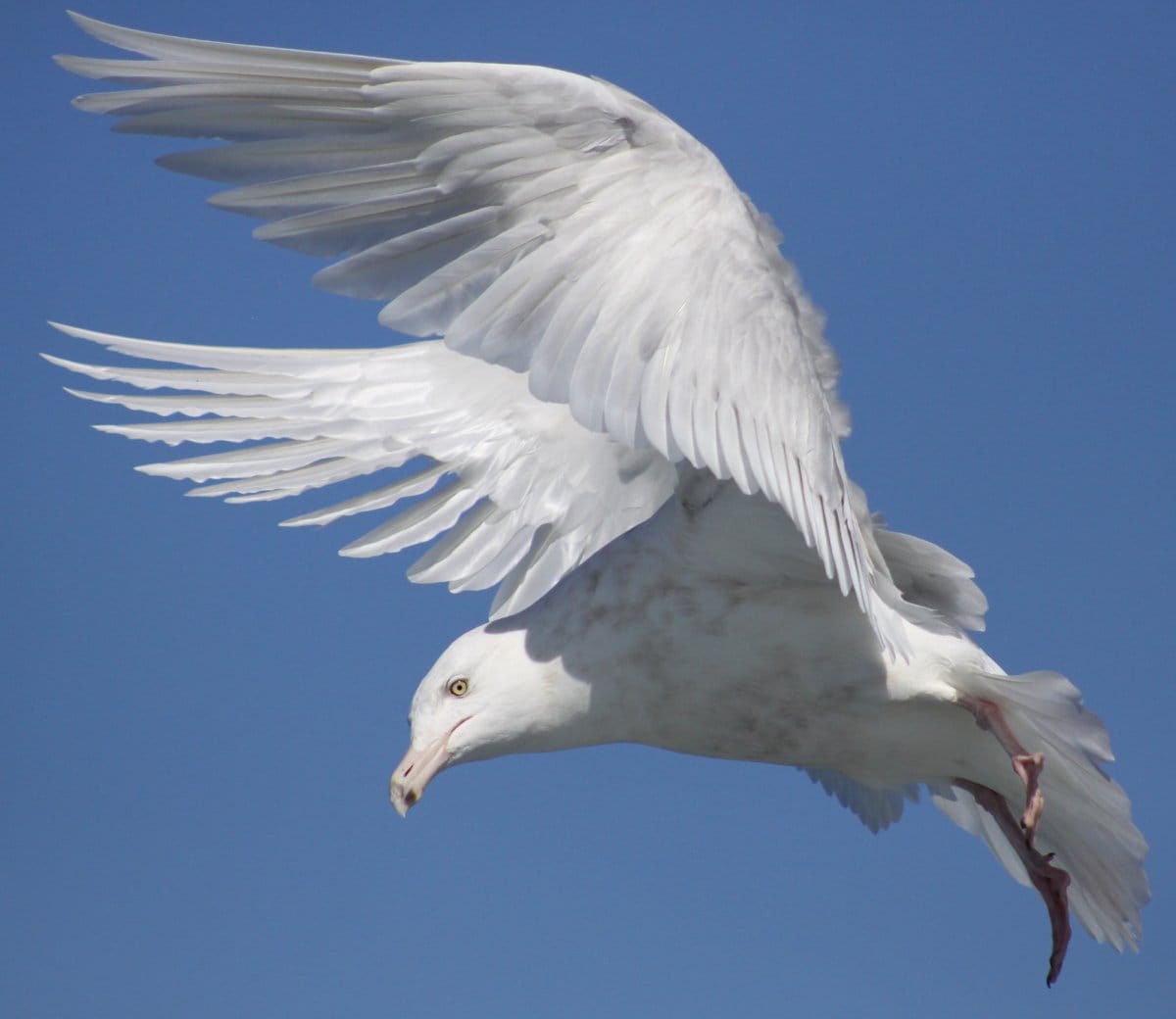 What is more beautiful than the sight of white wings against a blue sky?