Way back on the first day of March, Doug, who is a good birder and a decent guy despite his Brooklyn roots, and I were exploring Plum Beach, a location you will recall from the absurdly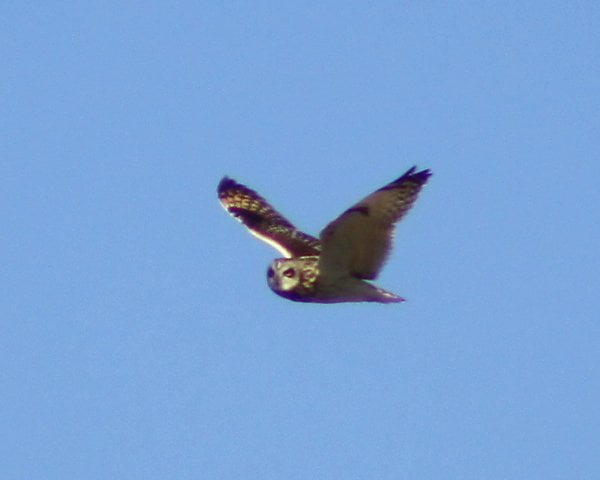 cooperative Clapper Rails and Nelson's Sparrows that I digiscoped last year.  We were walking on the south side of the marsh, hoping to find some of the Common Redpolls that had invaded the New York City area the previous week when something made me look to my left and up and I saw a Short-eared Owl in flight that had evidently just been unintentionally flushed from the opposite side of the marsh by someone out for a stroll.  At first we thought the bird was just going to keep flying to the east and away from us but instead it circled back over the marsh and flew around for awhile before settling back into what we assumed was its original roost.  I waited until now to post about the owl because the small size of the marsh at Plum Beach and the ease with which people can get into the marsh made it likely that if the owl's location had been publicized it would have faced repeated disturbances from those hoping to see or photograph it.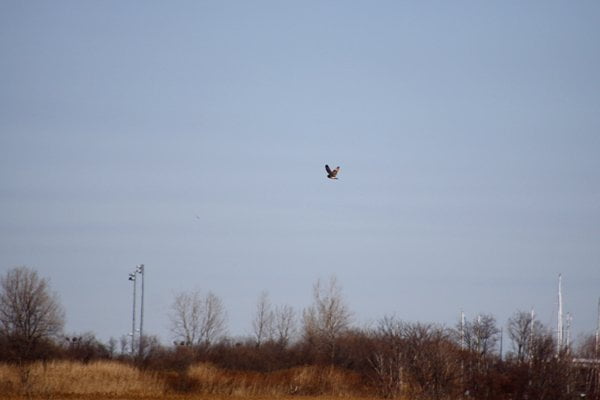 The Short-eared Owl has an enormous range, occurring on every continent except for Australia and Antarctica.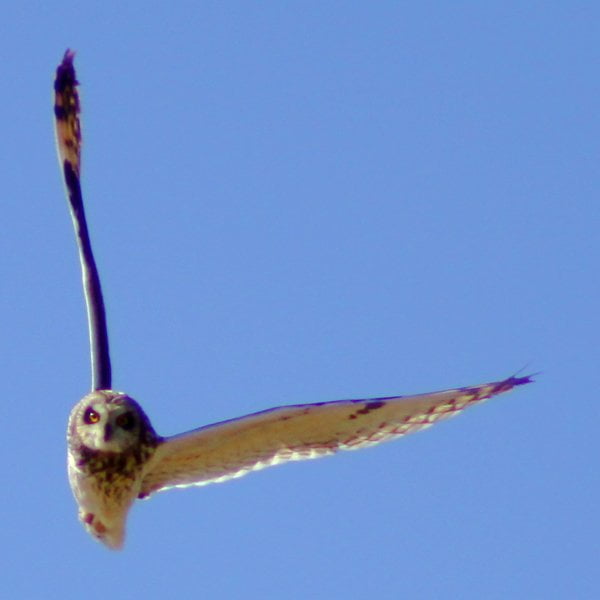 Though its population is declining everywhere that numbers are available, and seemingly precipitously in North America, it still has an extremely large population.  Because of the range and population BirdLife International lists Asio flammeus as a Species of Least Concern.  In New York State, however, the Short-eared Owl is considered an endangered species and it has likely been extirpated as a breeder in several of its former strongholds.
Because Short-eared Owls are most active at dawn and dusk when they hunt fields and marshes for the rodents that sustain them it is difficult to get images of them in daylight.  Though Doug and I were mildly concerned that the bird had been flushed we were certainly not going to allow an opportunity to photograph a Short-eared Owl in flight in broad daylight to pass without getting some images!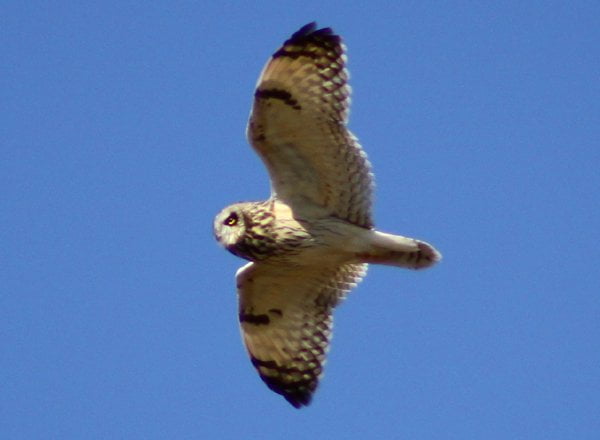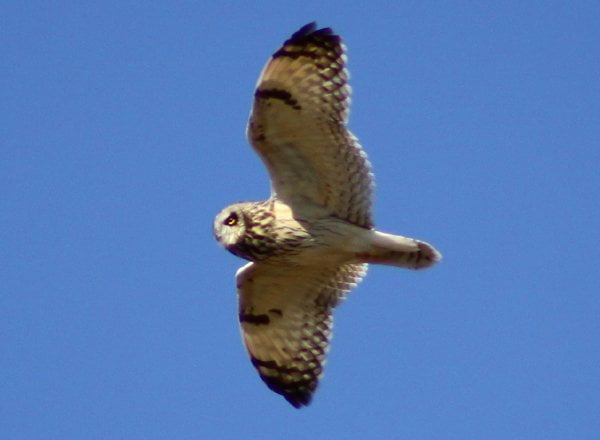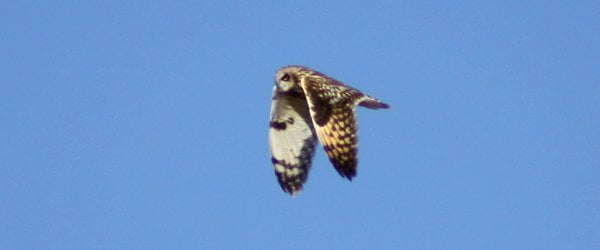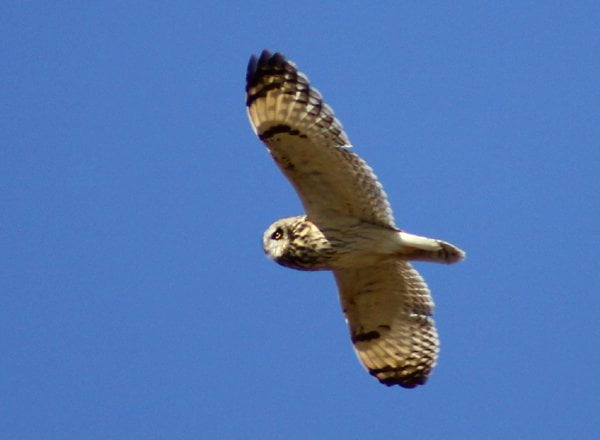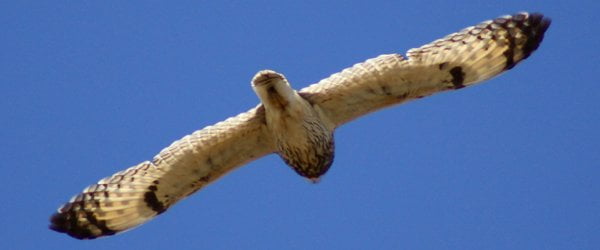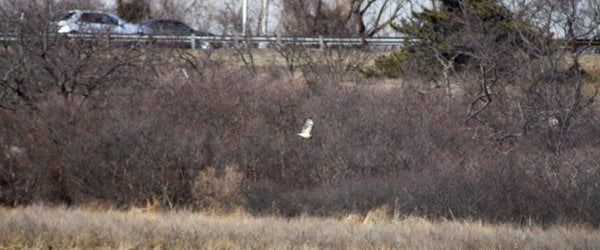 Oh, and Doug also managed to digi-bin some video.  How cool is that?
If you liked this post featuring Short-eared Owl images why not check out 10,000 Clicks, our collection of photo-galleries?  There is something for everyone at 10,000 Clicks!
…