As the leaves in upstate New York complete their progression through all of the hues of flame and rust that attend autumn, I begin turning green with envy. Perhaps you do to. After all, while those of us with the traveling bug can be rightfully jealous of the journeys of others any time of year, the dark of winter truly sets that hunger a-gnawing. So lay it on me, friends: where will you be this weekend and will you be birding? Share your terribly exciting plans in the comments below, knowing that even if you aren't impressed, many other will be!
Alas, I'll be kicking around Rochester this week; with a little luck, maybe I'll even get out to see some birds. I find it hard to move, though, crippled as I am with envy at the idea that Corey is birding in Ecuador RIGHT NOW. In fact, he'll be with our buddy Renato, proprietor of the amazing eco-lodge, Pululahua Hostal. I was privileged to visit Renato this past January, so I know what Corey can look forward to, The sunrise over the rim of Pululahua Crater looks just like this…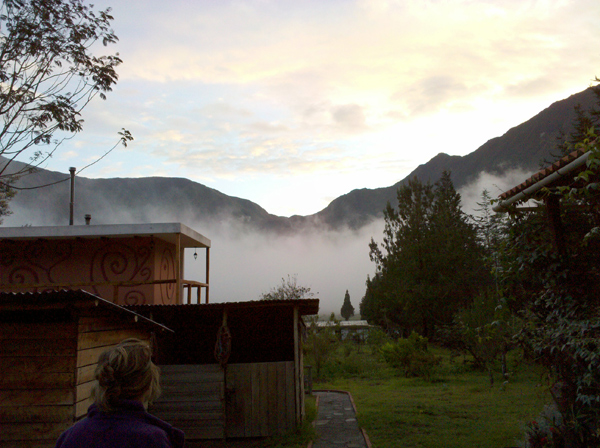 Whatever your plans this weekend, make time to enjoy SkyWatch Friday. Also be sure to come back Monday to share your best bird of the weekend!