Here in the United States, we're about to celebrate our Labor Day Weekend. This three-day weekend marks our cultural transition from summer to school days. Consequently, we always try to make these three days count! How are you spending the two- or three-day weekend ahead? Will you be birding? Please share your plans in the comments below.
The family and I are headed down to Potter County, PA and the Southern Tier; I can at least expect solid feeder birds at my mother-in-law's house. Corey will be birding across Queens with Will, who is driving down from Albany.  Hopefully, he won't be limping too badly…  Speaking of birding through the pain, Charlie will attempt to observe UK avifauna despite debilitating back spasms. For those of you wondering how I'm the only member of 10,000 Birds to emerge from this past week unscathed, I might remind you that my damage is mental.
Whatever your plans this weekend, make time to enjoy SkyWatch Friday. Also be sure to come back Monday to share your best bird of the weekend!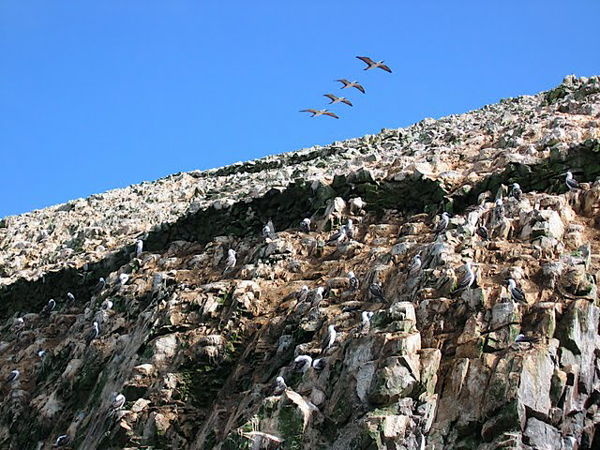 If you happen to be stranded on a guano-encrusted South American isle, keep your eyes to the skies for Peruvian Boobies (awesome photo and trip report by Chrissy Guarino)