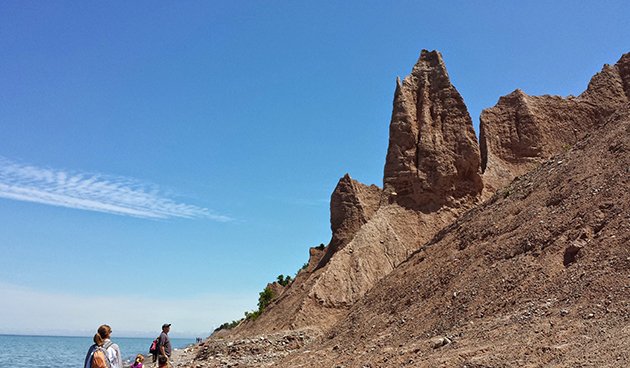 The incredible Chimney Bluffs overlooking Lake Ontario, home of abundant Bank Swallows
With all due respect to the South Americans, Africans, and Antipodeans lamenting the loss of daylight, SUMMER IS HERE! The Northern Hemisphere is basking in maximum sunlight, affording everyone more time to chase birds and whatever else people do during the day. Live it up while it lasts!
The Rochester International Jazz Festival just blew into town, which will probably blow most of my weekend away but I foresee some time outdoors. Corey will be scouring Queens for those ever-more-unlikely additions to his county list. How about you? Where will you be this weekend and will you be birding? Share your plans in the comments below.
Whatever your plans this weekend, make time to enjoy SkyWatch Friday. Also be sure to come back Monday to share your best bird of the weekend!