Spring is here, right? So why am I looking out my window at 4 inches of snow? Early spring is full of ornithological as well as meteorological surprises. If you can get out there, you may encounter some fancy early migrants. On the other hand, if you live at my latitude, you may just get stuck in a snowdrift! Where will you be this weekend and will you be birding? Share your plans in the comments below.
My weekend plans are uncertain in those small blocks of time I have control over. I should do what Corey, that luck SOB, is doing and get out onto the open water for a pelagic cruise.
Whatever your plans this weekend, make time to enjoy SkyWatch Friday. Also be sure to come back Monday to share your best bird of the weekend!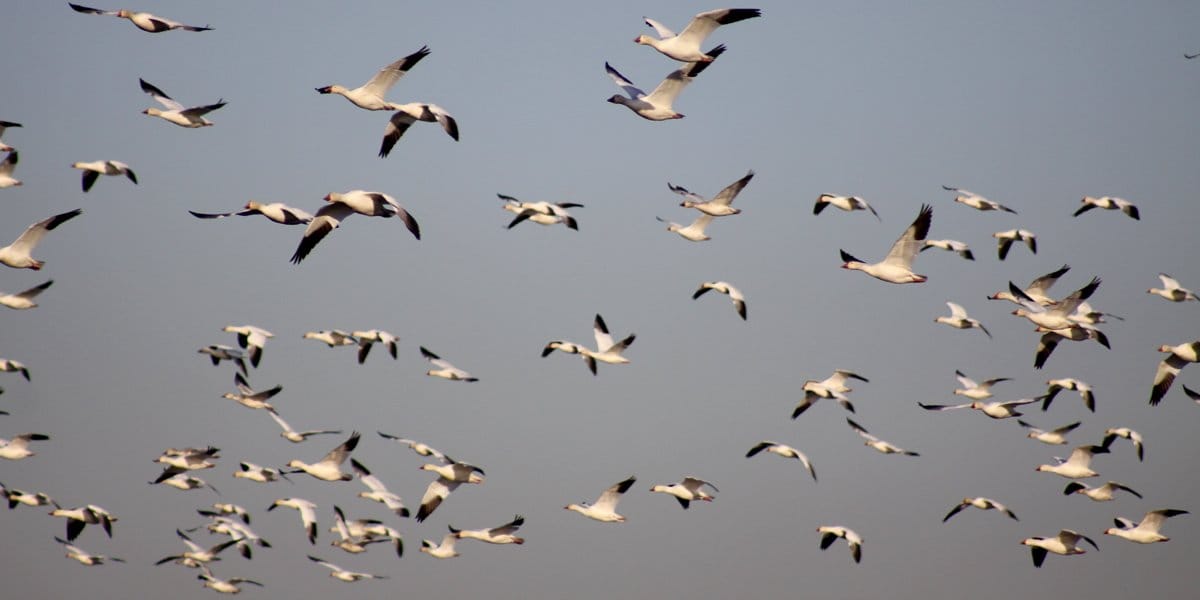 Skies full of waterfowl on the wing seem to be a hit, so here's a flock of flying Snow Geese