And just like that, summer is coming to an end. Sure, the autumnal equinox is still weeks away but hordes of students and teachers returning to school will argue that mere phenological semantics. Fortunately, those of us in the U.S. get a longer weekend to chase our fancies. So where are you going this weekend and will you be watching birds? Comment below on the excitement you have planned!
I still have no idea what I'm doing this weekend, though if I don't get outside for at least part of it, I should be shot. Corey will undoubtedly be on the prowl for rare New York birds for as many waking hours as he can muster though he's probably also planning our strategy for an upcoming bird race we're involved in (details to follow!) Our very fortunate friend Charlie will be in Nigeria, stalking the Lagos Botanical Gardens to look for Speckled Barbet and White-fronted Chat.
While you're getting ready for your last summer blast, be sure to celebrate Sky Watch Friday…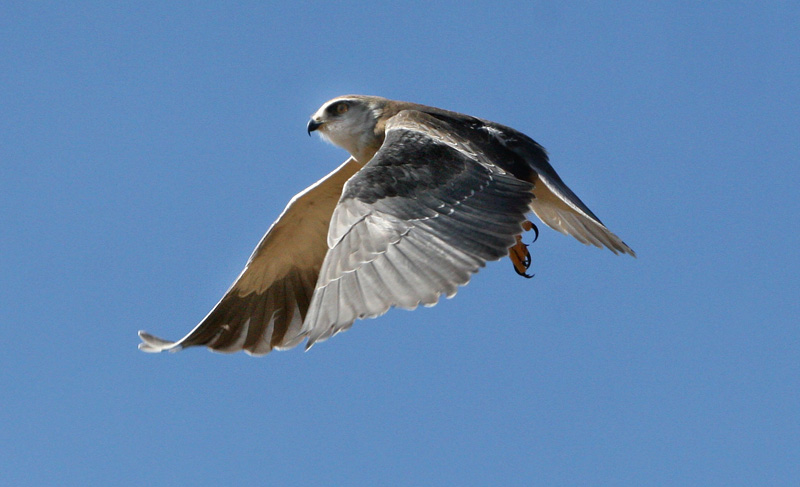 Watch the skies for cool kites, like this immature Black-winged Kite (your local species may vary!)
And if you like this juvenile, check out this striking adult.