Here in the United States, we commemorate the last night of October with costumes, candy, and creepy, if not downright questionable behavior. Oh yeah, Halloween is here! Considering that All Hallow's Eve is followed by El Día de los Muertos or All Souls' Day, everyone should have something interesting planned, right? How will you be spending this ghastly weekend? Will you be searching the skies for birds or just bats? Share your plans in the comments below.
I've got a full slate of Halloween commitments this weekend but will strive as ever to balance the natural with the supernatural. Corey will as ever be birding up a storm while Charlie will as ever be trying to save far-flung endangered avian species from his laptop!
Whatever your plans this weekend, make time to enjoy SkyWatch Friday. Also be sure to come back Monday to share your best bird of the weekend!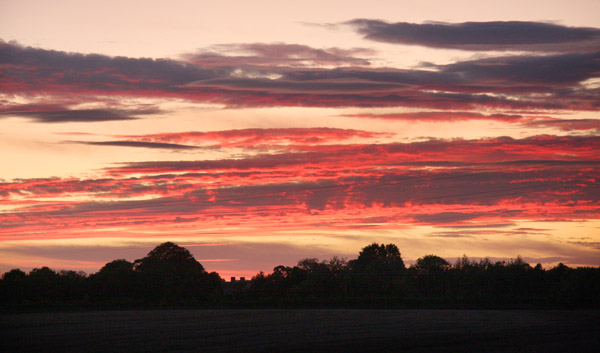 Even those eager for night to fall should take the time to appreciate the setting of the sun…