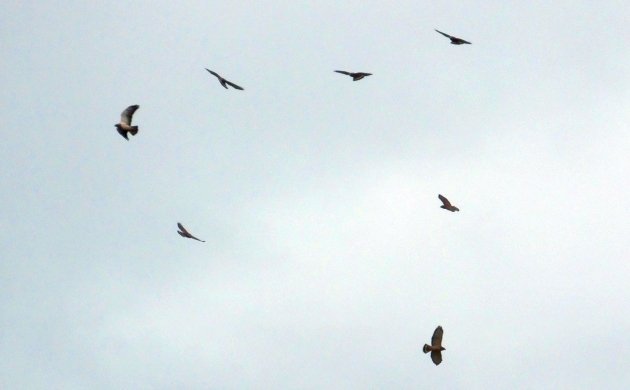 Mid-April marks a critical juncture in progression of seasons. While the Northern Hemisphere hasn't progressed even a third of the way through calendar spring, we are now entering the beginning of summer for the teeming masses of birds staking out breeding grounds. Many species, of course, have yet to begin their migrations in earnest, but many more who weren't in your area last week may pop up for the first time this weekend. Be there to greet them!
I'm looking forward to my first taste of British birding this weekend. Here's hoping for more than House Sparrows and starlings! Corey will be keeping it cool stateside. How about you? Where will you be this weekend and will you be birding? Share your plans in the comments below.
Whatever your plans this weekend, make time to enjoy SkyWatch Friday. Also be sure to come back Monday to share your best bird of the weekend!