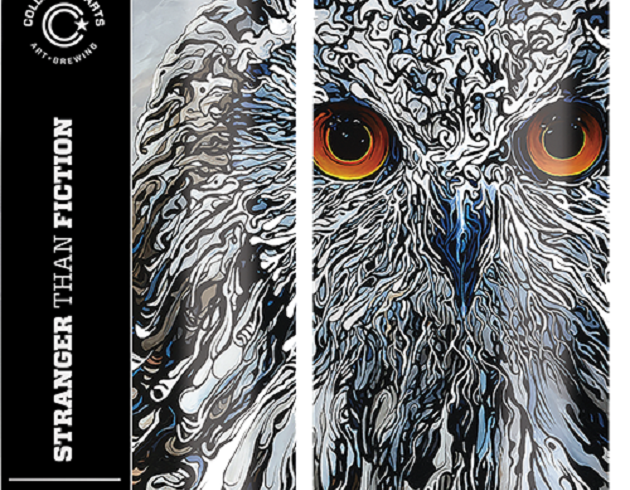 Just a quick review today. Spring migration in upstate New York has been picking up this week and I've been doing more birding than boozing lately. As it probably should be.
Even though I saw my first wood-warbler of the year this week (a nice "yellow" Palm Warbler), we're still in early April and there's been plenty of chilly and overcast weather here, so I don't feel so bad about sneaking in a review of a nice porter – even if it is a beer I enjoy more in the fall and winter.
Stranger Than Fiction comes to us from Collective Arts Brewing of Hamilton, Ontario, and features what appears to be a portrait of a Eurasian Eagle-Owl on its can art, painted with a boldly textured vibrancy by Waterloo artist Jeff Dillon. I'm not sure if the name of the beer is a comment on the appearance of Bubo bubo in Canada but the image is striking in any case.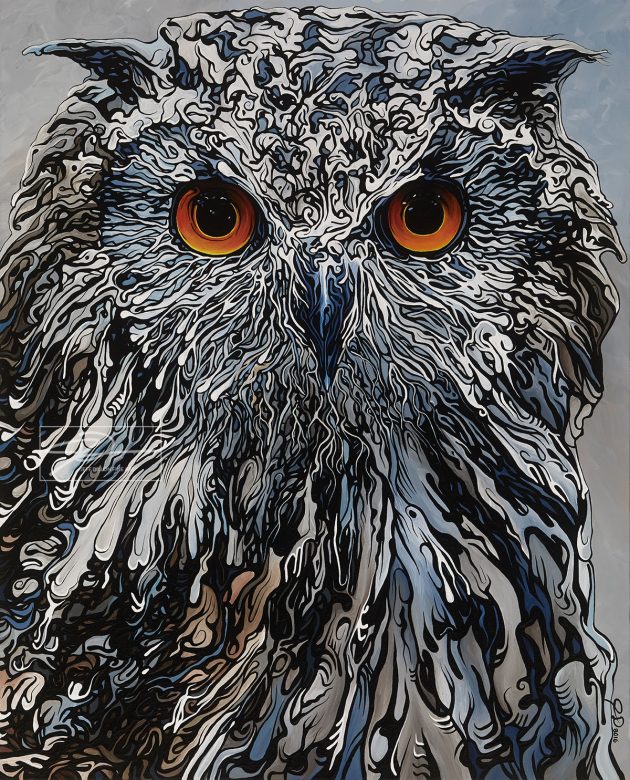 Stranger Than Fiction fills the glass with lovely dark mahogany, capped with a rich, foamy head. This beer offers the expected roasted coffee aromas one expects in a porter, along with nice touches of toasted walnuts and cocoa powder. Stranger than Fiction's light but creamy texture delivers touches of sweet caramel to start, roasted malt, molasses, and a tantalizing touch of cola that seems to hint at clove, followed by a robust bitterness in the dry and smoky finish.
Good birding and happy drinking!
---
Collective Arts Brewing: Stranger Than Fiction





Three out of five feathers (Good).