Times are too busy around here for my usual soliloquy (lucky you!) so I'll cut to the chase: Where are you birding this weekend and will you be birding? Share your plans in the comments below.
What's my deal? For 13 years now, an ever-expanding group of friends and family have looked forward to the third weekend in July for spectacular rural revelry culminating in our inimitable brand of poultry-themed pyrotechnics. Yes, friends, I'm packing provisions for the Chicken Inferno! You'll find me watching whatever brave birds in Potter County, PA dare join the party. Corey, on the other hand, will not be at the Chicken Inferno and thus lacks purpose and direction for the coming weekend.
Whatever your plans this weekend, make time to enjoy SkyWatch Friday. Also be sure to come back Monday to share your best bird of the weekend!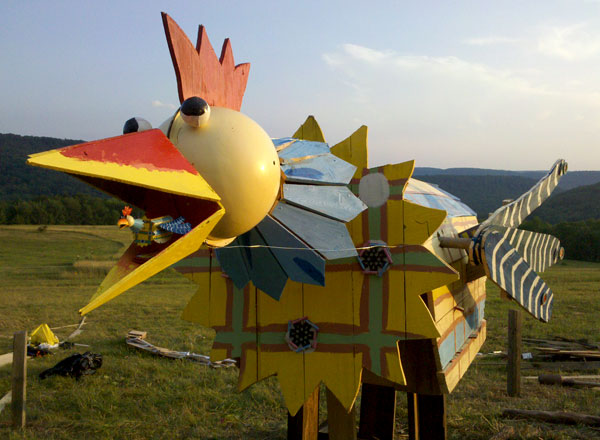 A warm sun shines on last year's guest of honor. Come back next week for our latest masterpiece!