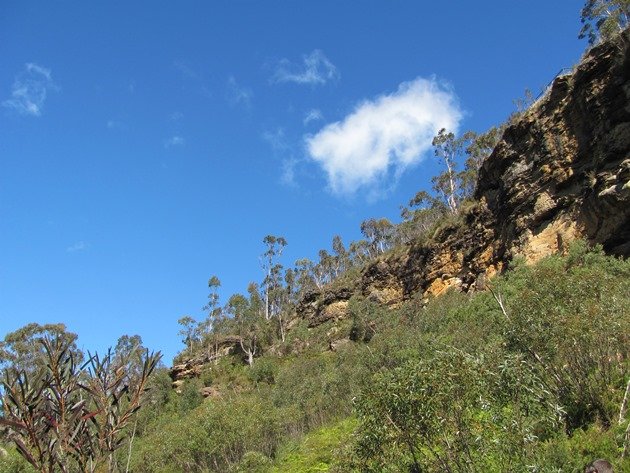 Keep your eyes to the skies, but don't forget to look out below… excellent advice when visiting Australia's Blue Mountains!
As if fatherhood isn't rewarding enough, we lucky paternal units enjoy high honors during the third weekend in June. Whether you fathers out there celebrate the day surrounded by proud progeny or as far from your offspring as you can get, make the most of your dad's day!
My choice is always to allow my kids to bask in my fatherly glory, so I'll be birding wherever I can bring the team along. Corey will do the same, but from a different coast than usual. He and his family will be in California, where he has his eye on a few West Coast species that have thus far eluded him. How about you? Where will you be this weekend and will you be birding? Share your plans in the comments below.
Whatever your plans this weekend, make time to enjoy SkyWatch Friday. Also be sure to come back Monday to share your best bird of the weekend!