American Thanksgiving is drawing nigh, which means that most of us in the States should embark on some aggressive pre-emptive aerobic action to burn those calories we'll undoubtedly be consuming next Thursday. How will you be burning calories this weekend? Will you be birding? If so, be advised that lifting binoculars hardly qualified as weight training! In any case, please share your plans in the comments below.
Each member of the 10,000 Birds team will be staying close to home for different reasons. I wager I'll be the only one watching American football!
Whatever your plans this weekend, make time to enjoy SkyWatch Friday. Also be sure to come back Monday to share your best bird of the weekend!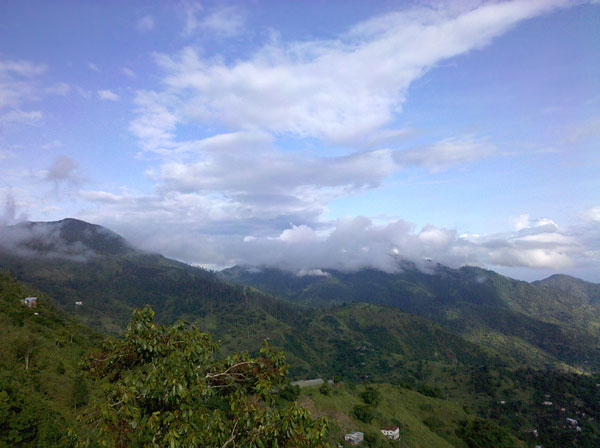 Sky meets the mountain in Jamaica's Blue Mountains
(I'm still processing my photos from this trip so expect a few more striking sky shots from Jamaica!)