We're heading into the third weekend of November, which every year (so far) is followed by the fourth weekend of November. If you live in the United States, the fourth weekend of November is the only time of year your relatives might be interested in your ornithological information about Meleagris gallopavo, so be sure to trot out these turkey facts around the Thanksgiving table. I'm sharing them now to give you a full week to study. Won't you be proud when you're the only one who knows what a snood is!
Neither Corey nor I have anything extraordinary planned this weekend. Please tell us somebody does. What are you doing this weekend and will you be birding? Share your plans in the comments below.
Whatever your plans this weekend, make time to enjoy SkyWatch Friday. Also be sure to come back Monday to share your best bird of the weekend!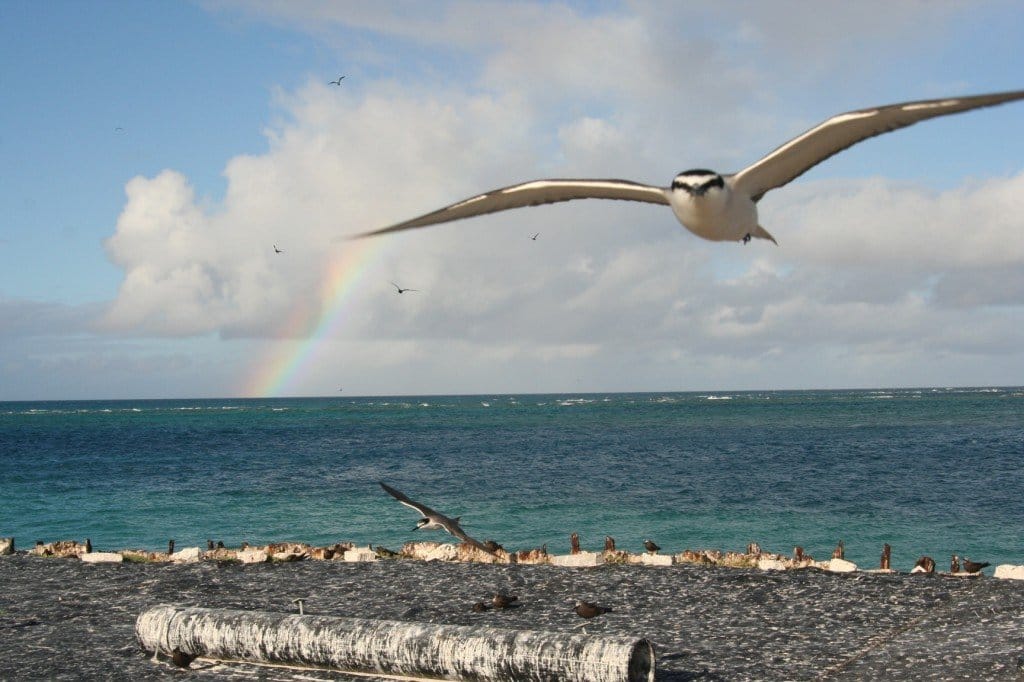 Even if you're not in the Hawaiian Islands, keep your eyes to the skies. You might see a tern… or a rainbow!