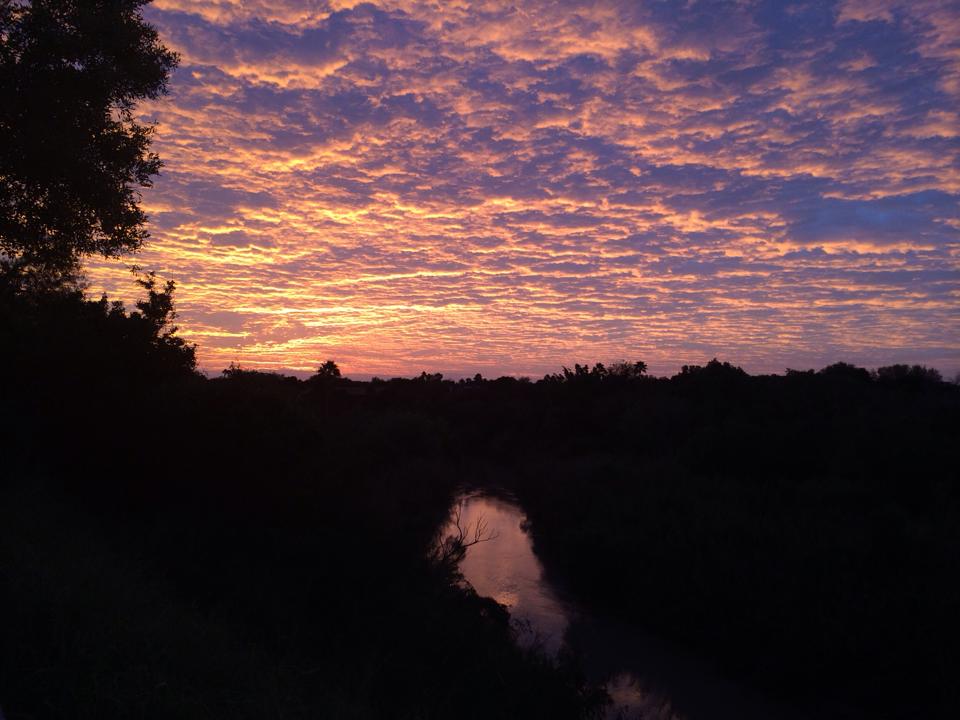 Imagine waking up to this sunrise and then encountering a megararity… that's how Sharon rolls in the Rio Grande Valley
When frost is on the vine and days grow short, some of us dream of sun-kissed beaches, sultry rainforests, and exotic avifauna. The rest of you can have winter finches and intermediate gulls: give me trogons, toucans, and turacos (but not all at once!) Winter may not have arrived in earnest yet, but I'm already planning an escape. Who's with me?
Corey and I will be birding our respective corners of the Empire State this weekend. How about you? Where will you be this weekend and will you be birding? Share your plans in the comments below.
Whatever your plans this weekend, make time to enjoy SkyWatch Friday. Also be sure to come back Monday to share your best bird of the weekend!