Like many birders, I regularly submit short lists of birds seen at my place of employment. But I also sometimes go there, specifically to bird, for hours. That is because the area around the church that we pastor is my very best site for birds that like open grasslands, as opposed to the wooded hillsides that are so common around Morelia. Specifically, the area surrounding our church is my best place to see sparrows, both residents and our (much more common) winter migratory sparrows. The arrival of those migratory species was my motivation for spending a Monday around our church last week.
The Michoacán Highlands host a good number of resident sparrows, but most of them (Black-chinned, Botteri's, Striped, Rusty, even Song, Savannah and Rufous-crowned Sparrows) are either uncommon here, or limited to very specific habitats. The one exception is the Chipping Sparrow, which can be found easily wherever there is grass. This photo, in spite of some poorly-placed twigs, nicely combines a male and a female Chippy.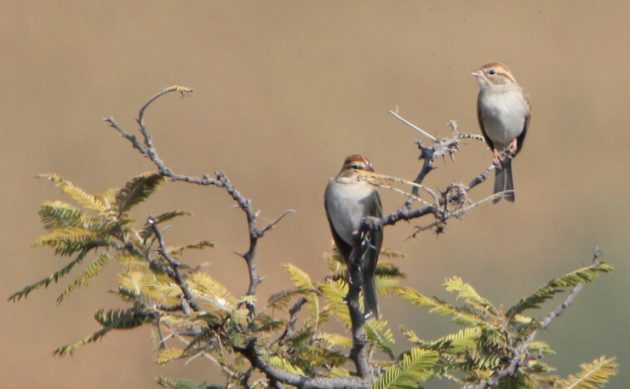 One of our most common winter migratory sparrows is also the most nondescript, although with a subtle beauty: the aptly-named Clay-colored Sparrow.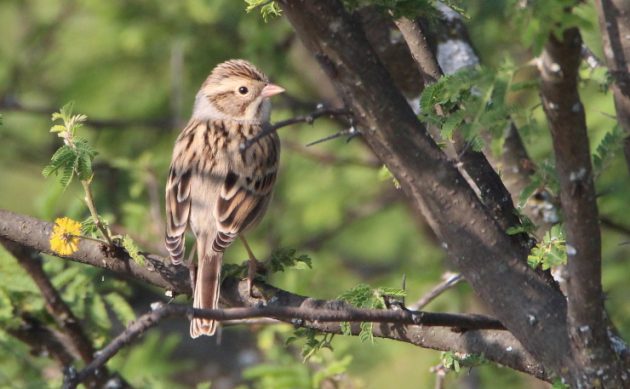 At first glance, female Chipping Sparrows can easily be confused with both male and female Clay-colored Sparrows. The best way to identify the Chippy is that its eye line reaches both in front of and behind the eye. It was kind of this Clay-colored Sparrow (left) and Chipping Sparrow (right) to position themselves so well for comparison purposes.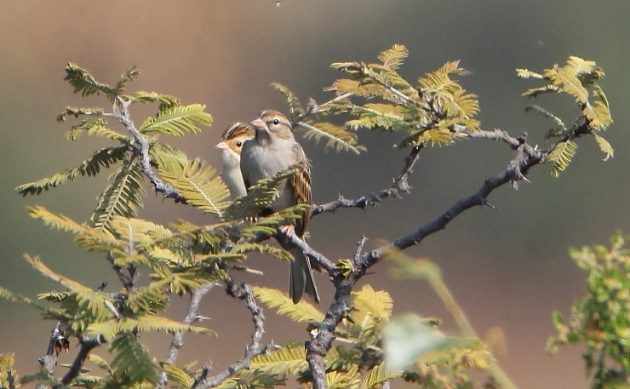 Happily, nobody would struggle to identify a Lark Sparrow. Mexicans call this very common winter bird the Gorrión Arlequín, which could be translated "Clownish (Harlequin) Sparrow". They use the same word, Arlequín, in their common name for the similarly clownish Acorn Woodpecker.
I believe that Vesper Sparrows are much less common than our other winter sparrows. But it may just be that they love to stay out of sight. I only saw one on this outing. There was also a Lincoln's Sparrow (common, but prefers moister habitats) and a Grasshopper Sparrow (which LOVE to hide quietly in tall grass).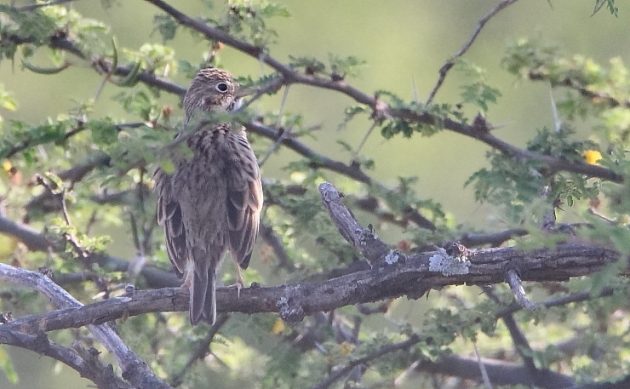 The day offered good conditions for photography, so there were plenty of satisfactory shots of other kinds of birds. This may be my best photo to date of a male Bushtit: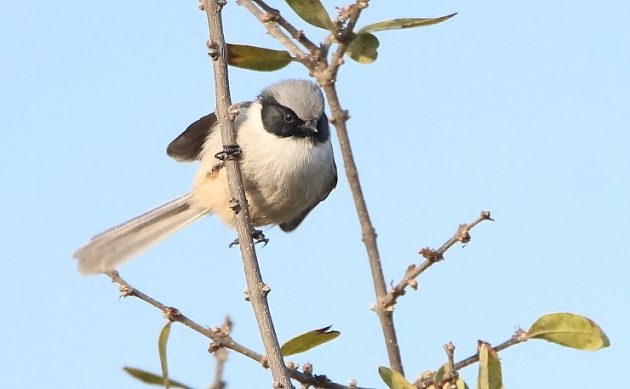 Curve-billed Thrashers are very common here, but they don't always allow me such a close view.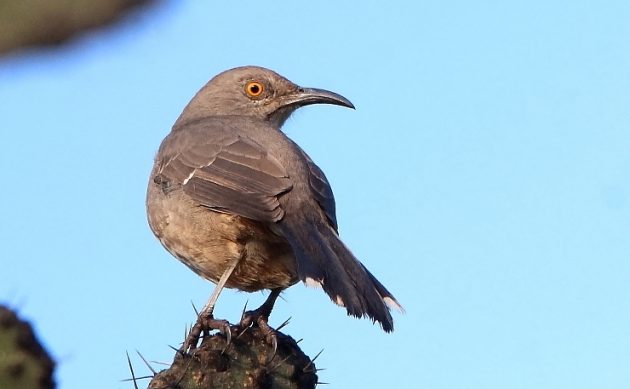 You absolutely cannot visit our church area without seeing a tiresome number of Cassin's Kingbirds and Vermilion Flycatchers. This male Vermilion Flycatcher has almost reached his full adult color.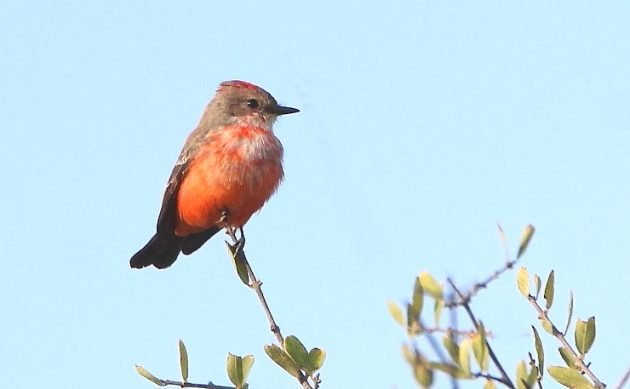 This was my second, perhaps third, time observing Spotted Wrens mutually grooming, a behavior known as allopreening. These are highly social birds, so perhaps this practice helps them bond. Or maybe they just don't like having ticks in their ears!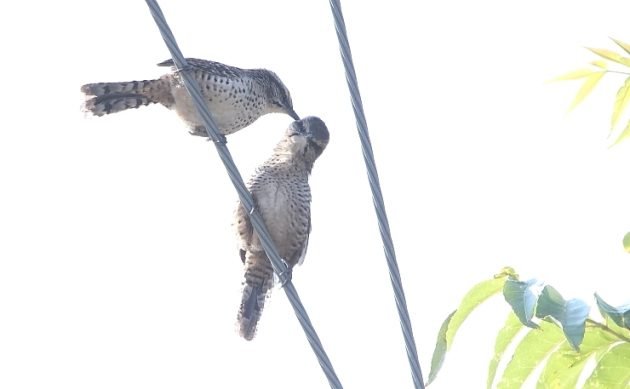 This handsome immature male Broad-tailed Hummingbird was only my third sighting of this species at this site.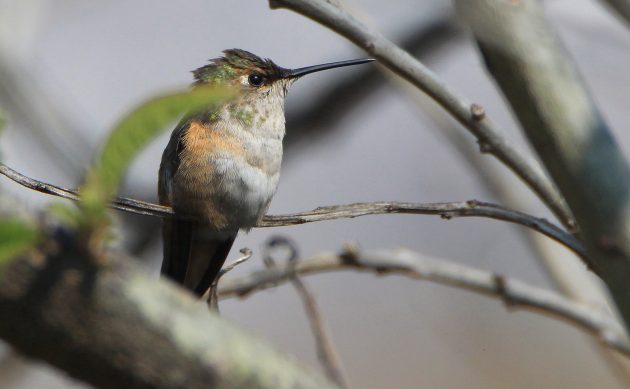 But a majestic pair of Crested Caracaras gave me my first sighting ever of this species near our church. Believe it or not, Caracaras are actually falcons, much more closely related to Kestrels than to hawks and vultures.
I'll end with something tasty, some ripe prickly-pear (tuna) fruits. Yummy!