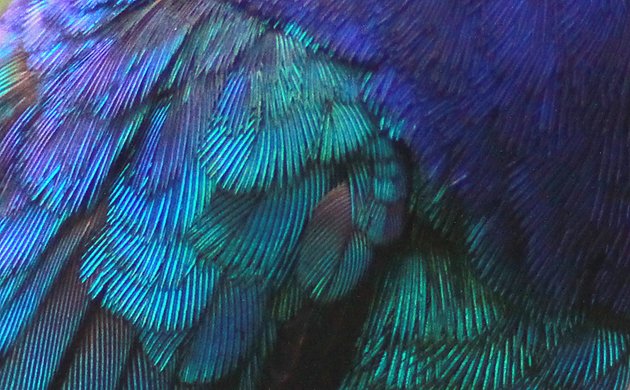 The veranda at the Asa Wright Nature Center, one of the most storied and highly-lauded birding ecolodge destinations in the world, is a simply marvelous place. While sipping on rum punch,tea, or coffee you have the great pleasure of comfortably watching an amazing array of hummingbirds, tanagers, and a wide variety of other birds come in for their own refreshments from the feeders.
One of the most common birds at the feeders is the White-necked Jacobin, a very pretty bird with its brilliant blue hood, bright white underparts and a black-tipped white tail. And, of course, its namesake white neck, though most would probably consider the gleaming white patch on the nape more of a collar.
Florisuga mellivora, as the White-necked Jacobin is known to Latin enthusiasts, is found from Mexico to Bolivia, and its huge range and population make it a Species of Least Concern to BirdLife International. Of course, the birds in this post were all photographed at the Asa Wright Nature Center on Trinidad which, with Tobago, is as far into the Caribbean as you are likely to find them.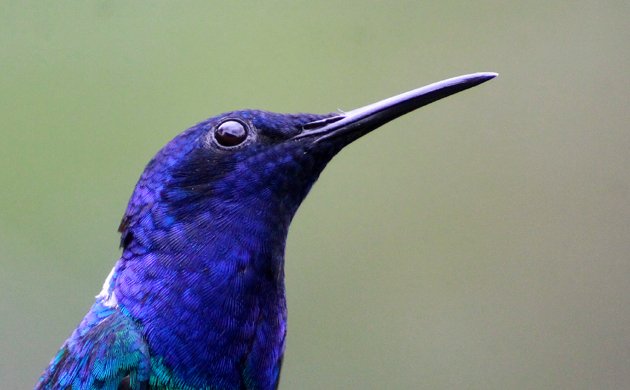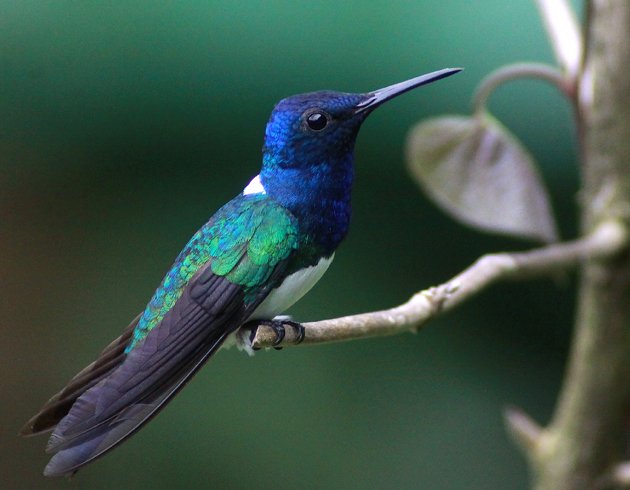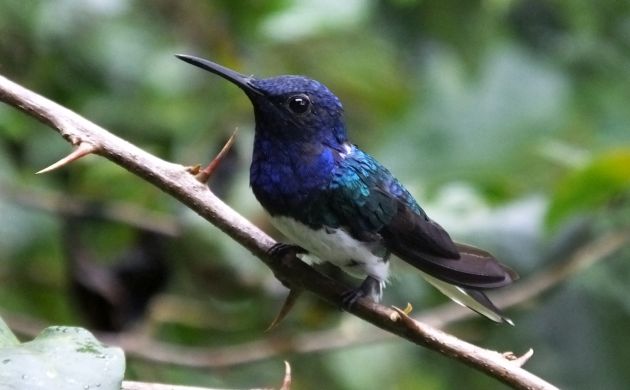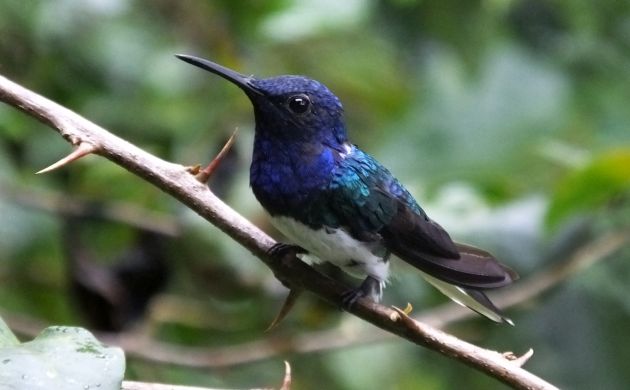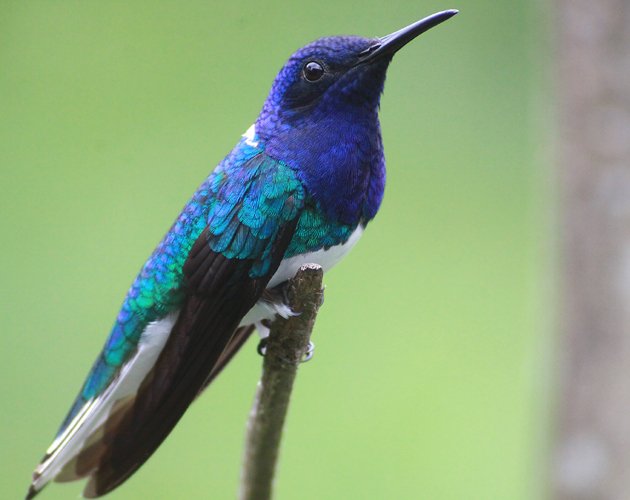 …
All of the images in this post were created with a Swarovski STX 30-70 X 95 modular spotting scope connected to a Canon EOS50D with the Swarovski TLS-APO digiscoping adapter.
…
If you liked this post and want to see more great images of birds check out 10,000 Clicks, our huge (and growing) collection of galleries!
…
My visit to Trinidad and Tobago was sponsored by the Trinidad and Tobago Tourism Development Company but the views expressed in the blog posts regarding the trip are my own. For more information about visiting Trinidad and Tobago a good place to start is the official tourism website.
…