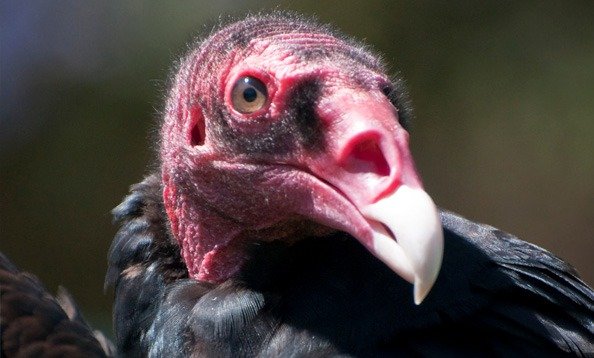 Season's Greetings! Here's a present for you: a nice turkey vulture. Somebody found him by the side of the road. He's not feeling well. Here ya go. Good luck!
Are you refusing delivery? Hmm, better call a wildlife rehabilitator. They'll take him.
What would they like in return?
Nothing.
Well … ok. Money.
It's less than a week until Christmas. You're late. You've taken care of the major items, but you need more. There are people on your list who are impossible to shop for. If you send something, you're rolling the dice as to whether or not it will arrive on time. What to do?
Here's an idea: find out if there's a wildlife center or nature sanctuary near you. Google the name of your town, followed by "wildlife rehabilitator." Call your vet, your animal shelter – ask around and find out who takes care of injured local wildlife.
When you find a rehabber, send them a donation in the name of that special person on your list. You can let your special person know the donation made in their name will do far more than they could ever imagine.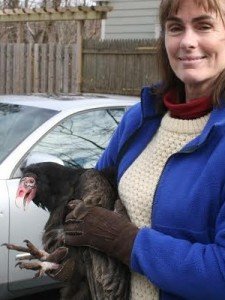 Tell them rehabbers are always broke and scrambling for money to feed and ease the pain of creatures who have no owners to pay the bills. Tell them we're not interfering with nature … we're making up for the cars, the windows, and all the other things that can claim the lives of those beautiful beings who make the young (and the young at heart) gasp and point.
There is no chance this present will be re-gifted. It will hugely appreciated and immediately put to good use by the rehabilitators who receive it. It will be spent wisely and well.
Since the end of the year is coming, you can also make a donation in your own name (and if the organization is registered, take both of them off your taxes).
Nobody passes around fun wildlife videos like wildlife rehabbers. Happy Holidays to all, and here's a token of appreciation in advance.