You've undoubtedly heard of Minnie the Moocher and maybe even Willie the Wimp. Well, now we can turn eyes brimming with admiration towards a new hero, a supreme shorebird who just flew 3,200 miles (5,000 kilometers) over a span of no more than 146 hours. Presenting Winnie the Whimbrel!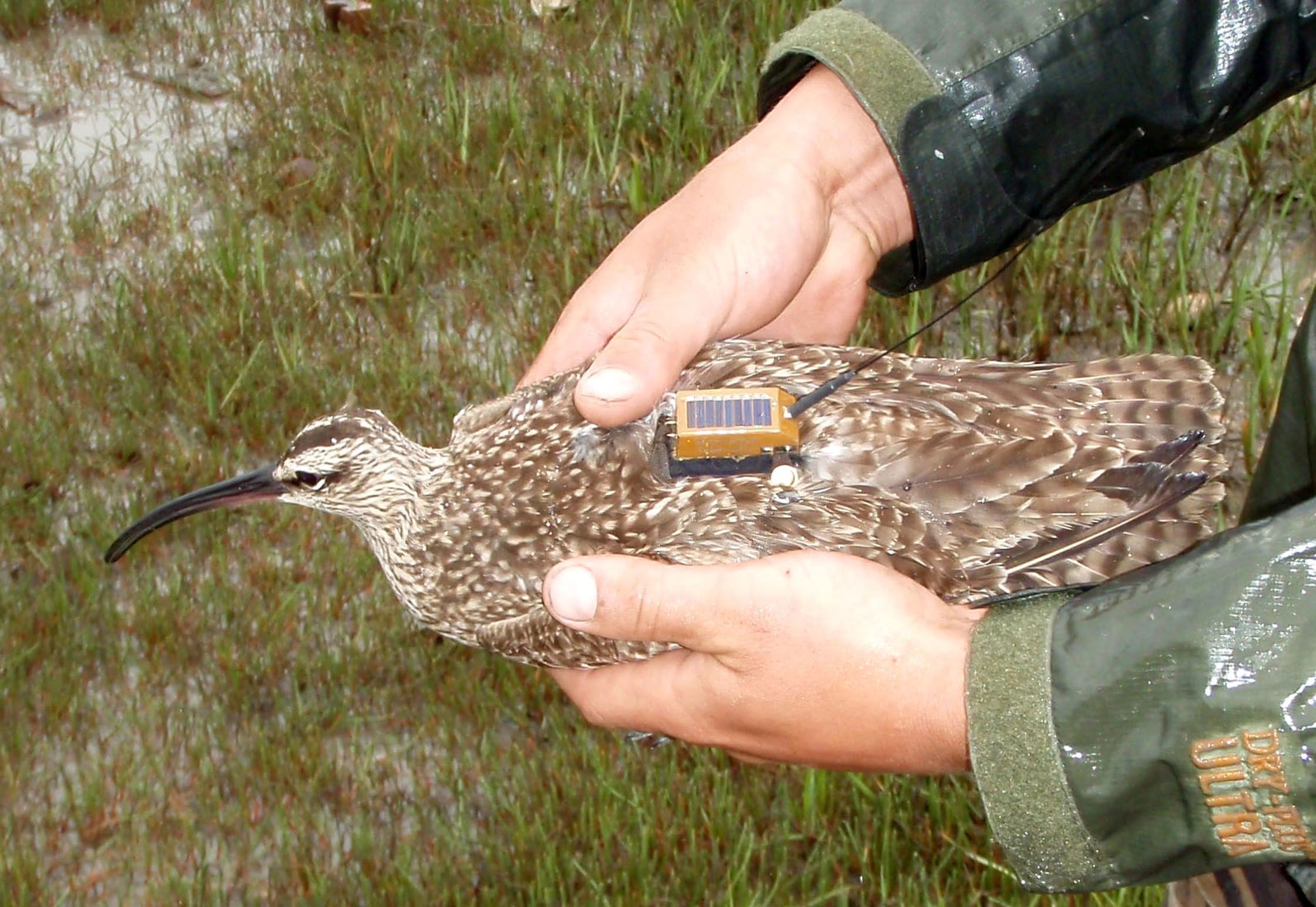 The reason we know about this epic journey is that Winnie was wearing a wire, actually a state-of-the-art satellite tracking device, courtesy of researchers from the College of William and Mary's Center for Conservation Biology and The Nature Conservancy. The result is a bird's-eye-view of this record-setting migration of a shorebird from feeding grounds on the Delmarva Peninsula to breeding grounds on the McKenzie River near the Alaska-Canada border.
Bryan Watts, director of the Center for Conservation Biology, puts this accomplishment in context:
This discovery sets a new distance record in the flight range of this species and highlights the hemispheric importance of the Delmarva Peninsula as a staging area for migratory shorebirds. The flight documented this spring challenges some long-held assumptions and raises several new questions about whimbrel ecology.
According to the press release from The College of William & Mary, Winnie surprised scientists by making a transcontinental flight, northwest toward Alaska, rather than taking the route expected for a bird belonging to the eastern population of whimbrels.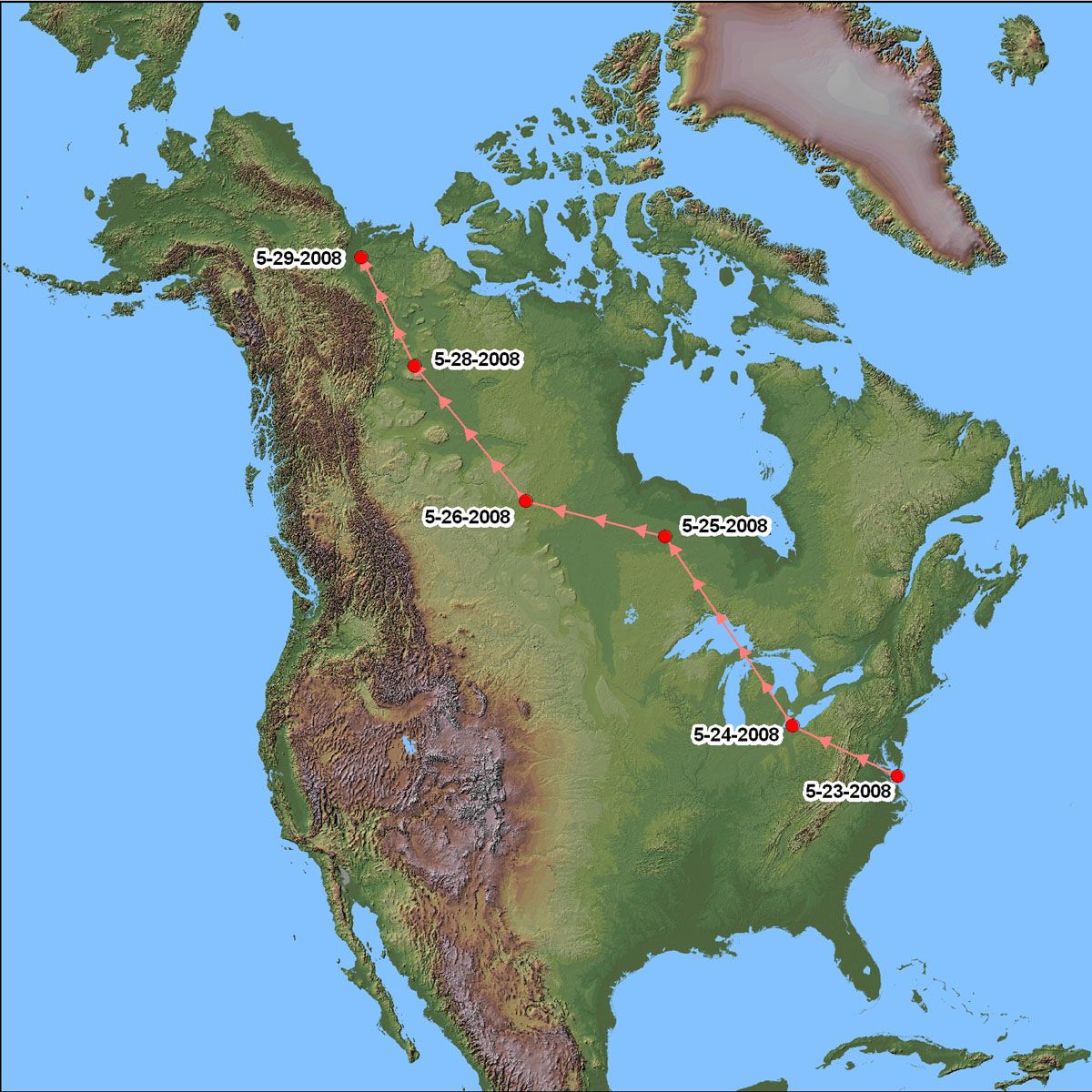 Winnie's flight shows at least some of the birds are migrating much longer distances than scientists had thought, a revelation that highlights the area's value as a feeding station between the birds' tropical wintering grounds and their Canadian breeding areas.

The discovery that whimbrels use (the seaside of the Delmarva Peninsula) as a terminal staging area before embarking on a transcontinental flight suggests that the site is uniquely suited to provide the tremendous amount of energy required to prepare birds for such a flight.
Whimbrels (Numenius phaeopus) are widespread shorebirds, suitably drab but distinguished by their long, hooked bills and bold crown stripes. In addition to setting a distance record, Winnie also set a record for size, weighing 1.4 pounds (640 grams), which Watts said is 40 percent more than any other whimbrel recorded.
Images courtesy of The Center for Conservation Biology