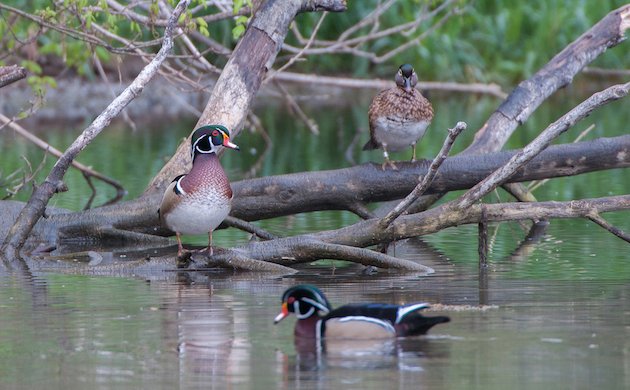 There is a hidden cove in Anderson River Park in Northern California where birders know they can almost always find Wood Ducks (Axi sponsa).
Since I hadn't been to Anderson River Park for awhile, I stopped by last week and found some Wood Ducks at the usual spot. Click on photos for full sized images.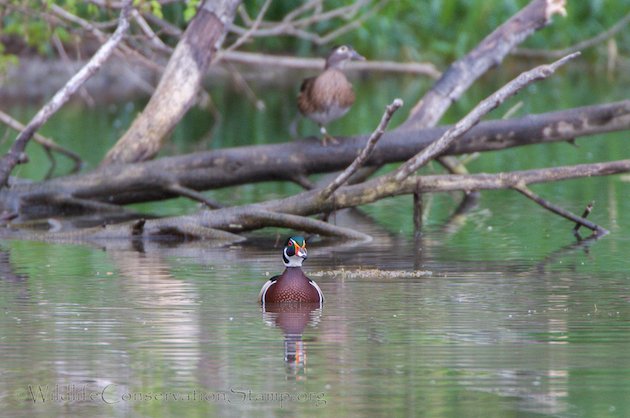 There were five Wood Ducks in the cove this early April morning, four males and one female.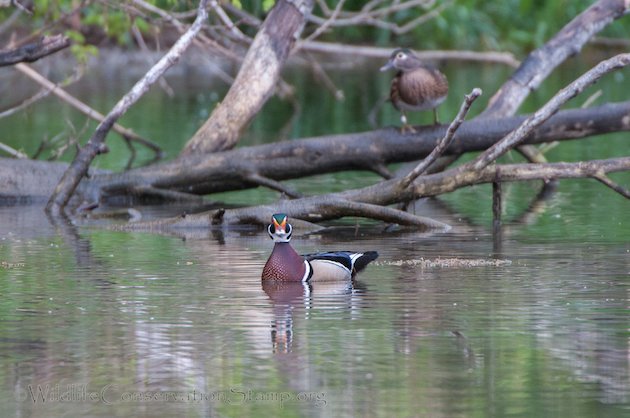 This male appeared to be the mate of the female watching from the log.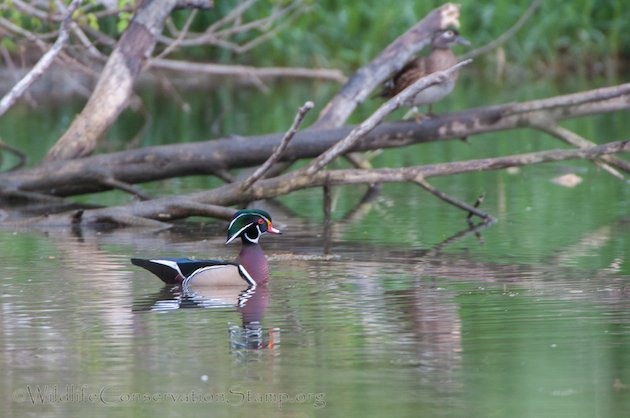 I shot some video footage of what appears to be pair bonding behavior between them.
I thought that maybe this female was waiting for just the right time to begin nesting.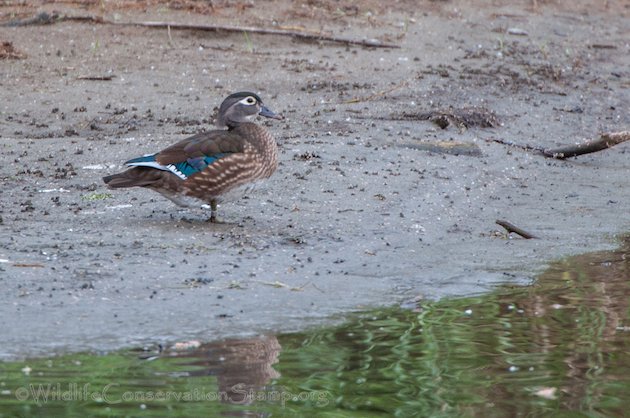 The male that seems to be guarding her is the one gazing at her from  just below the log.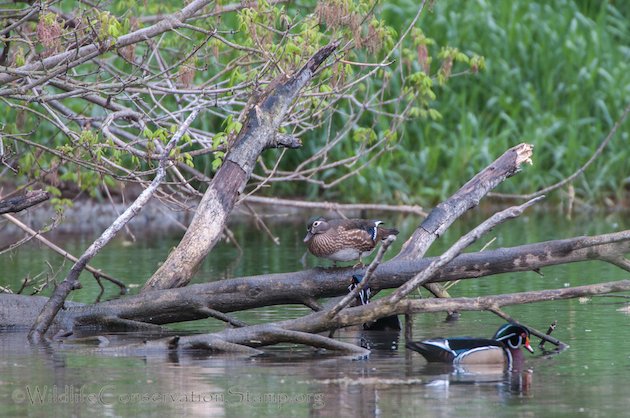 He is a handsome fellow.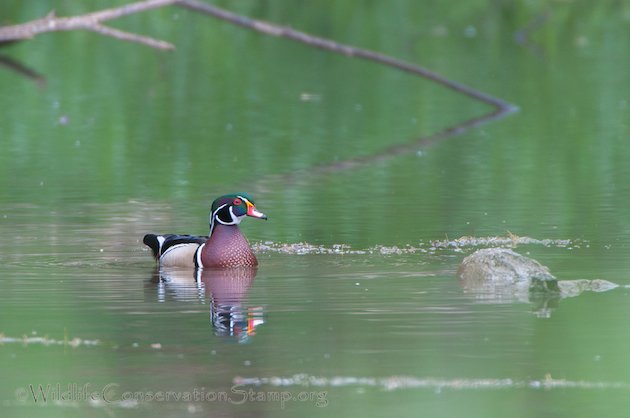 I'm sure that within the next couple of months they will have a brood of ducklings to raise.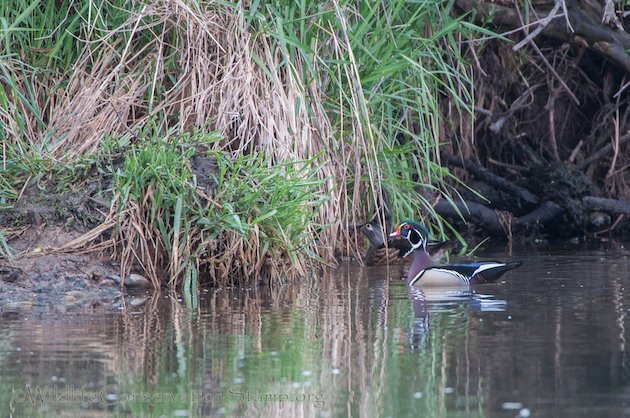 Well, at least she will have a brood to raise, since the male doesn't contribute to rearing the young.
I always love watching this National Geographic video of the ducklings first day, when they sometimes have to jump out of nest sites that are 70 feet or higher in a tree cavity.
If you really want to see an awesome documentary on ducks, you can watch the full "Duckumentary" on Nature here. The first eight minutes are dedicated to the Wood Duck nesting activities with great video of the ducklings jumping 70 feet down to land on the forest floor. No water landing for these ducklings!