Though I've been back in the city for almost a week I haven't come close to using up all of my upstate birding tales yet!  Like the last time I visited my folks I spent some time photographing hummingbirds, but this time I was at my Aunt Bonnie and Uncle Paul's house taking advantage of their multitude of feeders.  I also enjoyed my parents' yard for more than than bugs on Mountain Ash trees: no fewer than three male Wood Thrushes sing within earshot of the house, American Robins have a nest about 6 meters up in an oak tree, Northern Cardinals battle for territorial rights just across the street, families of Chipping Sparrows flock in the yard, a fledgling Black-and-white Warbler is being fed by an attentive parent, and Red-eyed Vireos sing in the trees!
I can sit and watch Ruby-throated Hummingbirds for hours.  And that is pretty much what I did at my aunt and uncle's house one morning.  They have four hummingbird feeders and even with so many options the birds sometimes squabble over feeding rights.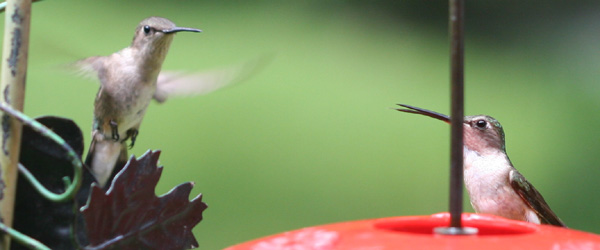 The males always seem to win these battles, maybe because their ruby-red throats scare off the females?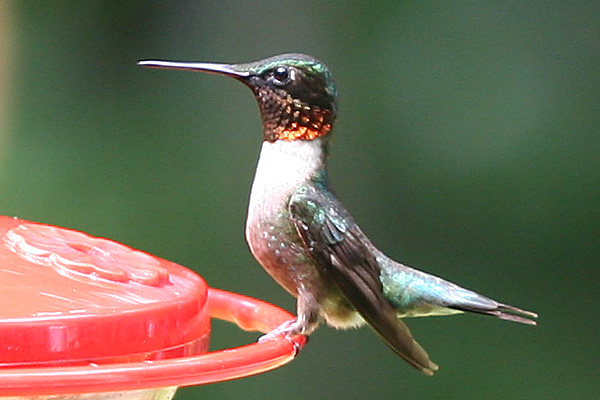 Whatever the reason, the females don't seem to take too kindly to being driven off, and they are not shy about sharing how they feel…
Fortunately for this juvenile Tufted Titmouse at a window feeder, male Ruby-throated Hummingbirds don't want sunflower seeds.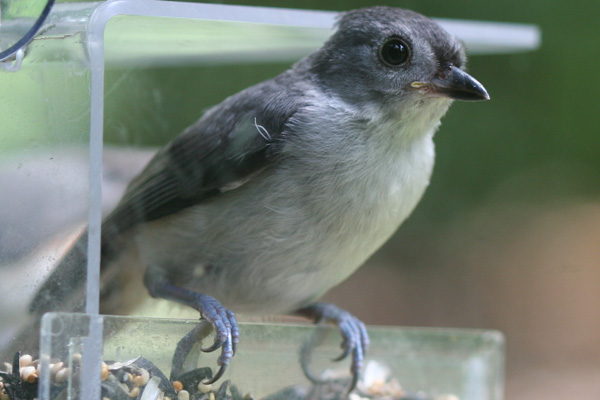 Back at my parents' house, the Red-eyed Vireos were foraging low in the large Eastern Hemlock out front.  I've never before managed to get shots of Red-eyed Vireos that had them as more than blurry dots so I was pretty happy with these two pics.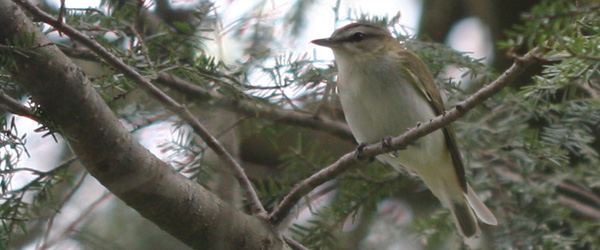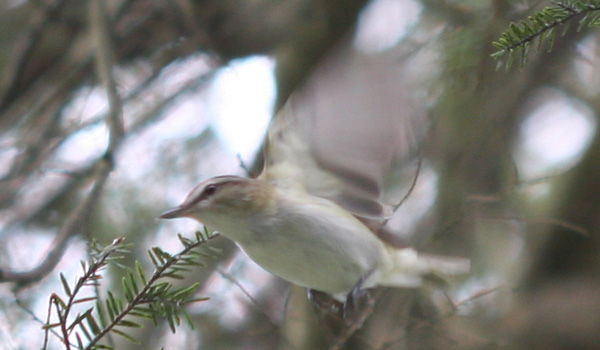 It was certainly nice to have so many species around without having to go further than the yard.  Common birds are fun, especially when one can get close!