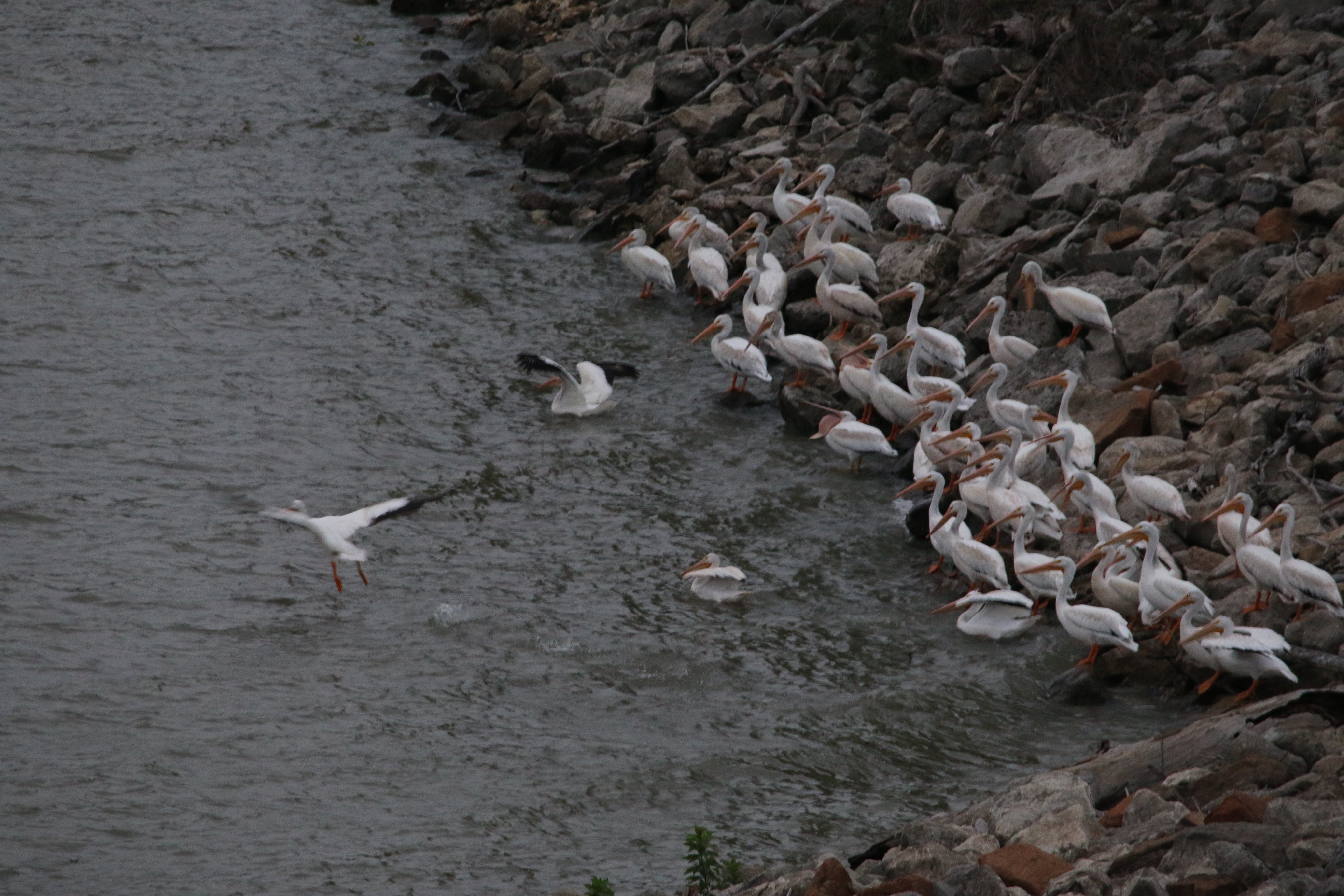 The sun was setting fast as my mom and I left Council Grove, Kansas, after a delicious steak dinner and a three hour expedition across the Tallgrass Prairie National Preserve. Cattle fields surrounded the small town, the cows forming dark silhouettes against the rapidly graying skies.
We felt in high spirits after a gorgeous afternoon in the grassland, tallying up over 20 species of birds, including three lifers for me. We loved the undulating green of the Kansas Flint Hills, and the positive endorphins of the hike pumped through our veins.
As we drove back to where we planned to spend the night in Manhattan, KS, a brown sign on the side of the road caught our eyes: Council Grove Lake.
There was a lake here? We thought.
It turns out, there was a very big lake there, damned on one side by the Army Corps of Engineers to create a reservoir. We looked at each other, an unspoken question hanging in the air: "Should we check it out?"
Despite the late hour, we made a u-turn, gliding through the campground before setting off across the actual dam itself. Rocky edges faced the water, and I leaped out of the car to see if the gulls lining the shore were the Ring-billed variety I've seen a gazillion times this year, or the less common Franklin Gulls.
Alas, they turned out to be Ring-billed Gulls, but as I turned back to the car another flock of white caught my eye. I blinked a few times, at first not believing my own vision. However, there was no mistaking them: we had happened across a large flock of American White Pelicans!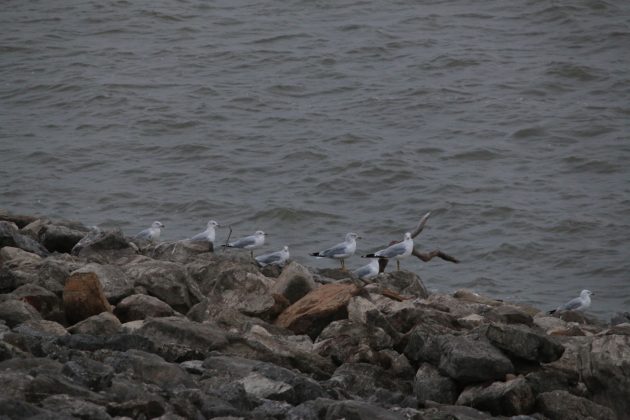 Ring-billed Gulls in the fading evening light.
If you're like me, you probably picture pelicans along oceans or seas, bobbing in the salt or brackish water as they feed in their bright groups. In truth, they breed inland and can even spend a good portion of the winter months on inland, freshwater bodies across the Southeast, Mexico, and California. In fact, my mental association between American White Pelicans and the coast probably draws as much from their similarity to Brown Pelicans as their actual habitat and habits.
While we watched from the dam, the Kansas pelicans suddenly alighted, swirling up for a few seconds before settling on the stones once more, like ghostly apparitions. Add another species to the daily list!