Sunday morning, early, I left my house and made way via bus and train to Jamaica Bay, the premiere birding destination in Queens, where Mike, in from the wilds of Rochester in upstate New York, and I had agreed to meet.  The sun was shining strongly, and by the time I arrived at Jamaica Bay the birds were singing in numbers.  From the parking lot, where I waited for Mike to arrive (I got there early), I identified, by ear, Cedar Waxwing, White-throated Sparrow, Carolina Wren, Eastern Towhee, Song Sparrow, American Robin, Northern Cardinal, House Sparrow, a loud murder of American Crows, and, best of all, my first Tree Swallows of the year for my home county.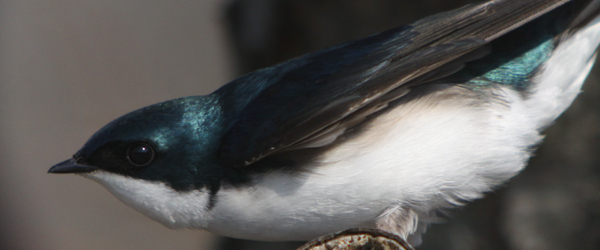 It would not take me long before I was sick of Tree Swallows.  But before that could happen a birder came out from the North Gardens and announced that the reason the crows were being so loud was because they were mobbing a Great Horned Owl and chasing it from perch to perch!  Now I had not seen Bubo viginianus in 2010, it was already eight o'clock, the time Mike and I had set to meet, and he wasn't quite there yet so I seriously considered heading after the owl and leaving Mike in the lurch.  But, no, good guy that I am I patiently waited (for about a minute) for Mike to arrive and then we set off like we were on the tail of a murderer rather than a murder!
When we did catch up to the crows our lousy look at a Great Horned Owl flying away, screened by trees and bushes, was extremely anticlimactic, but definitely countable.  The gardens were lacking in passerine activity almost altogether, which wasn't really surprising considering the racket the crows had caused, so we headed around the West Pond in a counterclockwise direction.  Almost immediately we spotted our first of the year Forster's Terns, followed quickly by three Little Blue Herons, one of which is pictured below.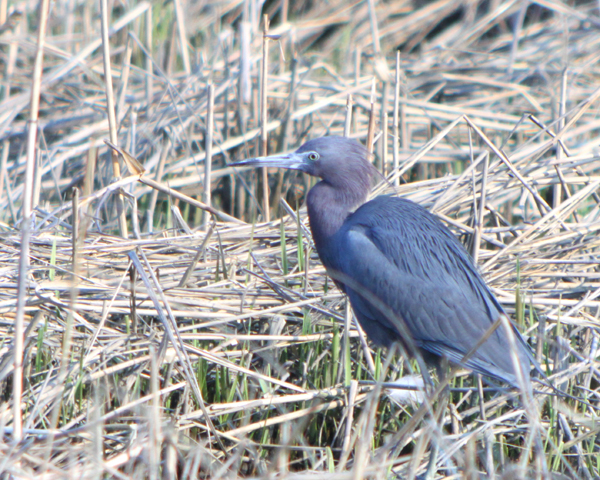 After that the birds kept coming, with Snowy and Great Egrets, American Oystercatchers, Savannah Sparrow, Brown Thrasher, Northern Mockingbird, Northern Shovelers, Osprey, and a host of others all making appearances.  In other words, it was an average morning in early April at Jamaica Bay.
To be honest, Mike and I spent quite a bit of time talking about how much we wished Charlie were around instead of walking around the estate in England (cue the maudlin music).  It just wasn't the same with only two of the three 10,000 Birds bloggers, and we joked how his spirit was stalking us, correcting us when we called a loon a loon instead of a diver, and how if Mike were to fill up his car it would be with petrel.  So, yes, we were basically making bad British jokes.  But we did it because we missed having Charlie there to crack those jokes for us…by the end of the day I was calling trucks "lorries" and looking forward to taking the tube to work.
Anyway, enough of this sentimental stuff…we had birds to see!  Birds like the rather obliging Ruby-crowned Kinglet below.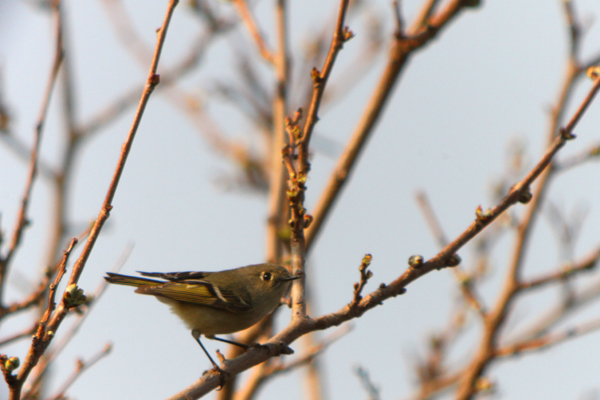 Anyway, we continued around the West Pond, having a grand old time, adding more and more species to the day list.  Eventually though, we arrived back at the visitor center…but decided that we were enjoying Jamaica Bay enough that we decided to explore the East Pond and Big John's Pond.  We added a couple more ducks for the day, and also ran into Francois of Fotoportmann, so we can expect another great photo-laden post from him soon.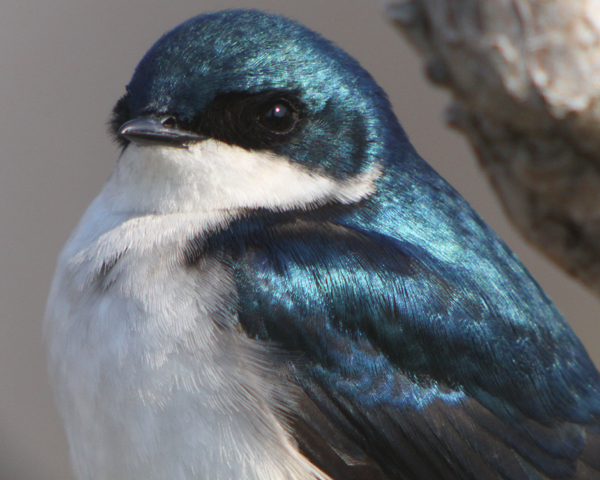 Tree Swallows are so cooperative this time of year
Back in the parking lot once again we made the decision to try Big Egg Marsh and then the coast, neither of which produced anything terribly interesting until we got to Jacob Riis Park and spotted some close Northern Gannets and a flock of fly-by Black Scoters.  A quick drive-through and stroll around Floyd Bennett Field produced only this Black Rat Snake, which was identified, hopefully correctly, by the fact that it is all-black except for the white under its chin.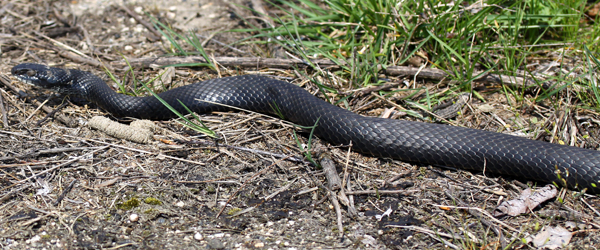 After such a snake we really couldn't expect anything better so we headed off for some pizza before a quick stop in Kew Gardens to acquaint Mike with the ravens' nest.  Then he dropped me off at Forest Park for a quick look at the waterhole before he headed off.  It was a delightful time with just over sixty species…and Forest Park allowed me to add a couple more, like this Blue-headed Vireo.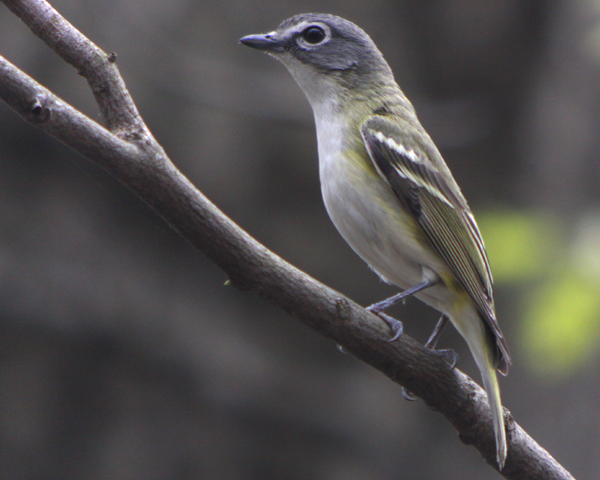 Hope you had at least one day this past weekend as enjoyable as ours!