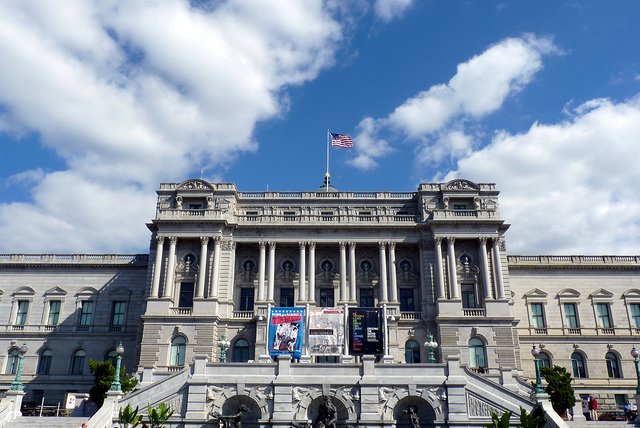 This humble blog has been serving people of all nations for over a decade through our online collaborative exploration of birding culture, conservation, citizen science, and amateur ornithology. Also, we've bragged a lot about the fancy birds we've seen in fancy places. Still, we were extremely surprised as well as pleased when we received the following electronic missive:
The United States Library of Congress has selected your website for inclusion in the Library's historic collection of Science Blogs. We consider your website to be an important part of this collection and the historical record.

The Library of Congress preserves the Nation's cultural artifacts and provides enduring access to them. The Library's traditional functions, acquiring, cataloging, preserving and serving collection materials of historical importance to the Congress and the American people to foster education and scholarship, extend to digital materials, including websites.
Of course, this may seem to be a great honor but would lose its luster if just any site was included in the Library's Web Archives. Which sites exactly are archived?
The Library selects web sites for its permanent collections which rank high on the following list of
criteria: usefulness in serving the current or future informational needs of Congress and researchers,
unique information provided, scholarly content, at risk of loss (due to ephemeral nature of web sites),
and currency of the information.
Hopefully, 10,000 Birds wasn't chosen for its ephemeral nature. We are grateful for inclusion in the collection, particularly because this legendary repository of information is appallingly light on birding sites. A quick search turns up the National Audubon Society page from 2008 along with pages from the American Veterinary Medical Association and Bob Bird's run for US Senate in 2008.
Still, don't expect to find our blog in the Library's archives too soon:
The Library will make this collection available to researchers at Library facilities and by special arrangement. The Library may also make the collection available more broadly by hosting the collection on the Library's public access website no earlier than one year after our archiving has been completed.
Guess you'll want to continue to get your birds, birding, conservation, and commentary directly from the source!
Library of Congress photo by ctj71081