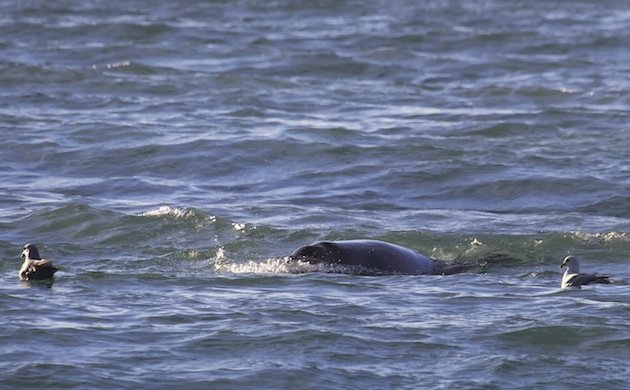 Because I'm likely the only 10,000 Birds beat writer who can go on a drive and photograph Narwhal, I thought I'd put up a quick post with some photos of birds and Narwhal from Sunday evening. Its okay to gloat, right? These were all taken from shore as the Narwhal fed on schooling Arctic Cod in Victor Bay.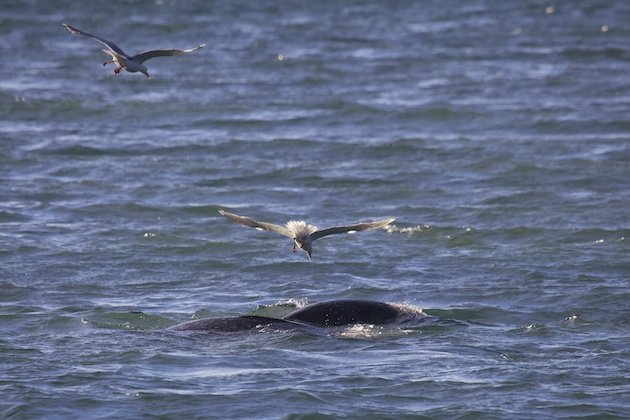 Dive! A Thayer's Gull plunges for some of the Arctic Cod the Narwhal are feeding on.
The resulting food fight between a Thayer's Gull (note the small cod in its bill) and a Northern Fulmar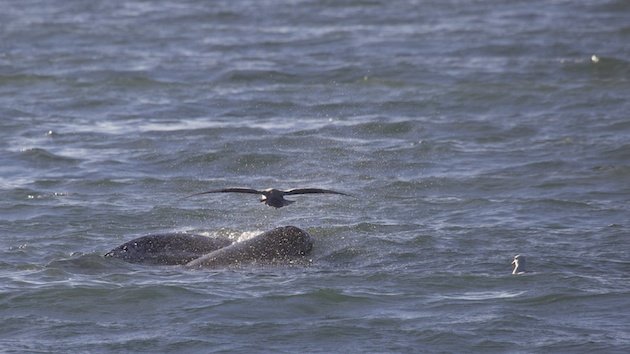 Northern Fulmar over pair of Narwhal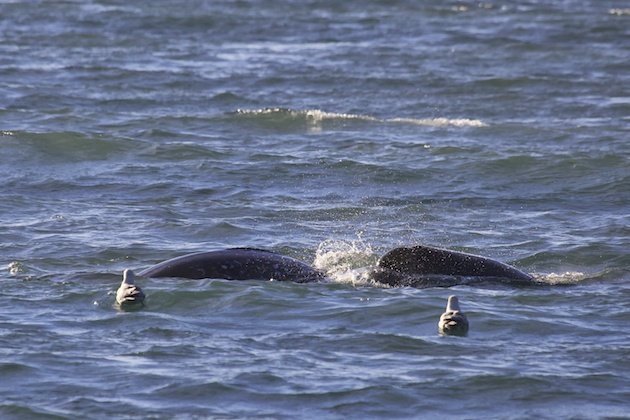 Northern Fulmar awaiting the spoils. Note the "fin" on the ice adapted Narwhal.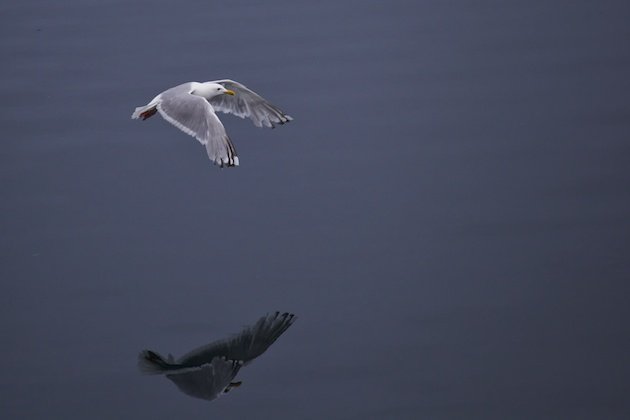 Thayer's Gull flies low over the surface. Just below, a huge school of millions of small Arctic Cod.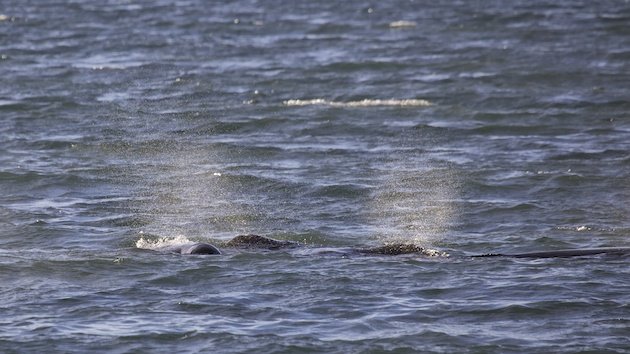 There be Narwhal. Four actually.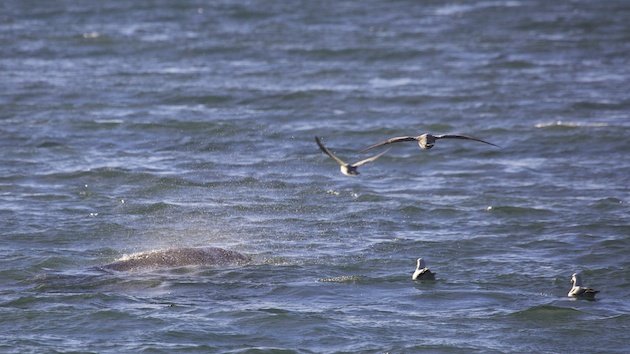 More Fulmar join the chase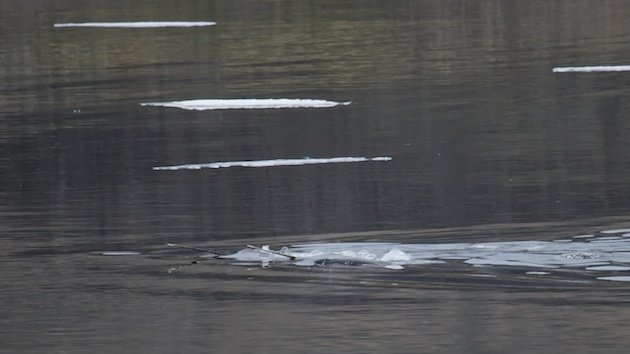 Lest you think these are just some boring tuskless marine mammals, a shot from a couple of days earlier, further out.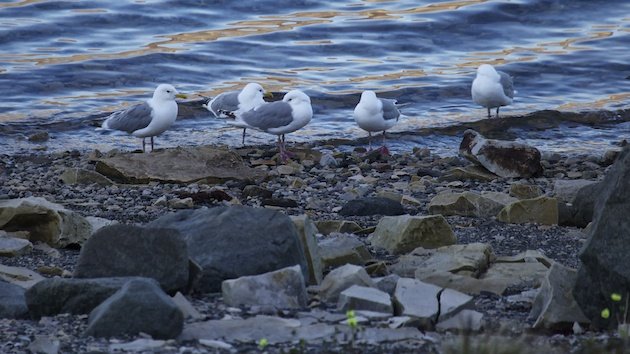 And afterwards, the Thayer's Gulls rest.