In honor of Wood Warbler Week here at 10,000 Birds, this quiz is about one specific warbler species.  I have chosen this species for today's quiz because of an abundance of wonderful clues!
Identify the species in question.  And here we go:
– This species has a FACEBOOK PAGE!!!!!!  Really!  Exciting on one hand, and very sad on the other hand, as it has no "friends".
– According to one noted field guide, remains of this bird "were found in the stomach of a tiger shark on the night of 11 May 1976 just off Melbourne Beach …".  Pelagic birding at its best?
– As of 1997, this species has been reported three times in the ABA area.  But it is not on the list of "Birds of North America" on the Cornell website.  I imagine this is because, of these reports,  "none have been fully substantiated."
– A friend of mine just returned from a vacation in a US state where the three unsubstantiated records of this species have been recorded.  A hint on the state … she was able to view a Groove-billed Ani while on this vacation.  According to her, the Ani was so unafraid, it would walk under people's legs eating insects.  She also said the Ani has spent a few months at this location.  Don't think Texas though.
I guess I should give some actual clues.  In an effort to be diabolical, these actual clues are not about this species, but instead about its North American relative:
– If you live in the US or Canada and are a birder, my guess is that you've seen its North American relative not far from home.  It breeds in every one of the 49 mainland US states and every Canadian province.
– The song of the North American relative is very familiar to birders.
Extra Credit #1: What other bird species were found inside that tiger shark?
Extra Credit #2: I searched for additional bird species on Facebook.  No surprise, someone has added a number of bird species on Facebook.  You can earn 100 Extra Credit Points by correctly "friend-ing" every bird species you look up on Facebook with other bird species that share a common habitat.  If you really do this, um, if you really spend your valuable time doing this, um, well, maybe you shouldn't tell too many people about it.
Hi-yo Silver, Awaaaaayyyy.
Good luck.
————————————————————————————————————————————————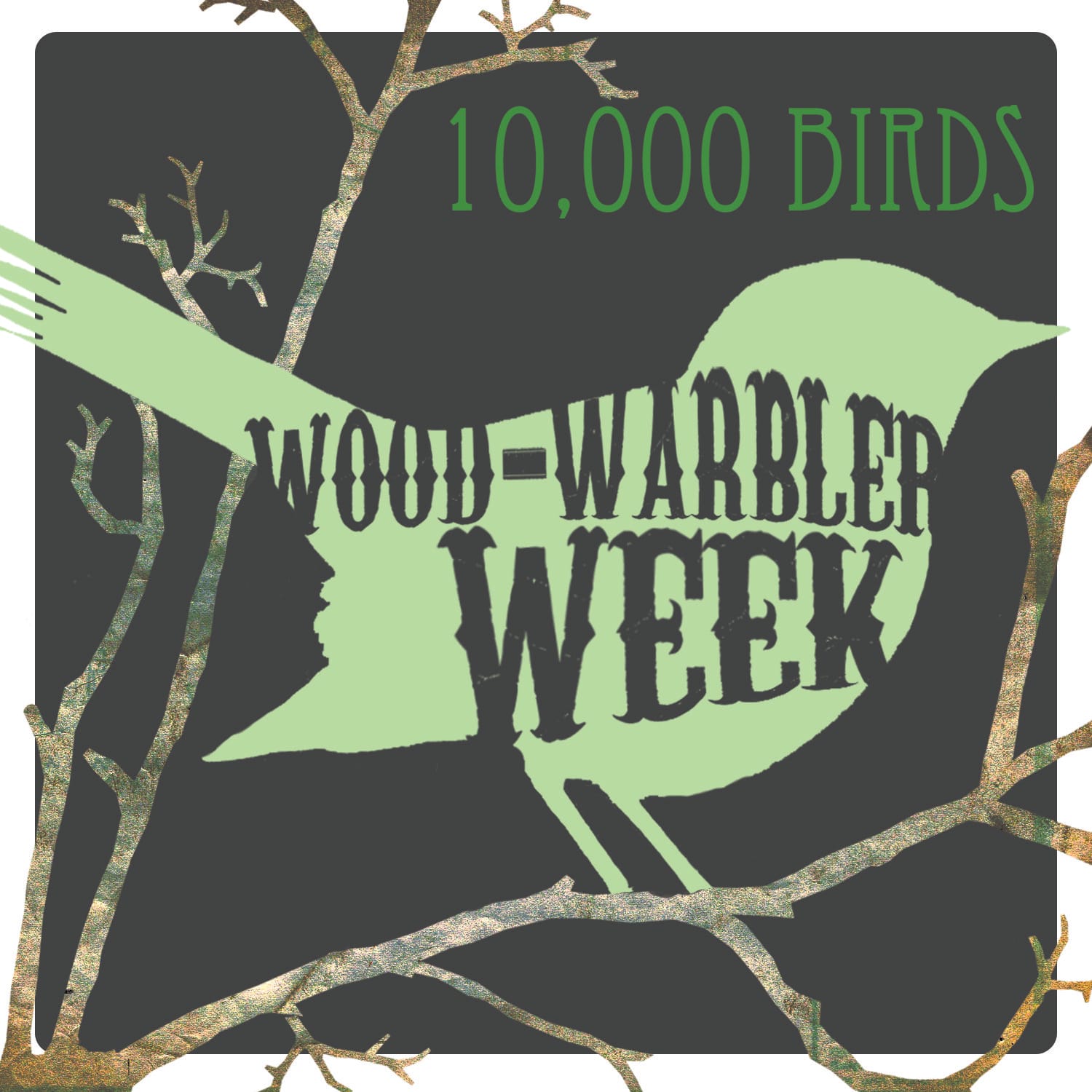 This week, 8 May – 14 May 2011, is Wood-Warbler Week on 10,000 Birds!  Though wood-warblers, the mostly brightly colored birds of the family Parulidae, are only found in the New World we felt that birders the world over would be pleased to see a plethora of posts about these striking and sought after species.  We are devoting a whole week to wood-warblers but are only just barely scratching the surface of possible topics involving this amazing family of birds.
Right now great flocks of wood-warblers are making their way north from the southern United States, Mexico, the Caribbean, Central and South America to breed across the United States and Canada.  Many other non-migratory wood-warbler species are living their lives across the neotropics, doing their best to survive and pass on their genes. Wood-Warbler Week is a celebration of all wood-warblers and we hope you join us in celebrating these absolutely wonderful birds.  Read about them here but also get out and experience them.  You won't regret it!
————————————————————————————————————————————————