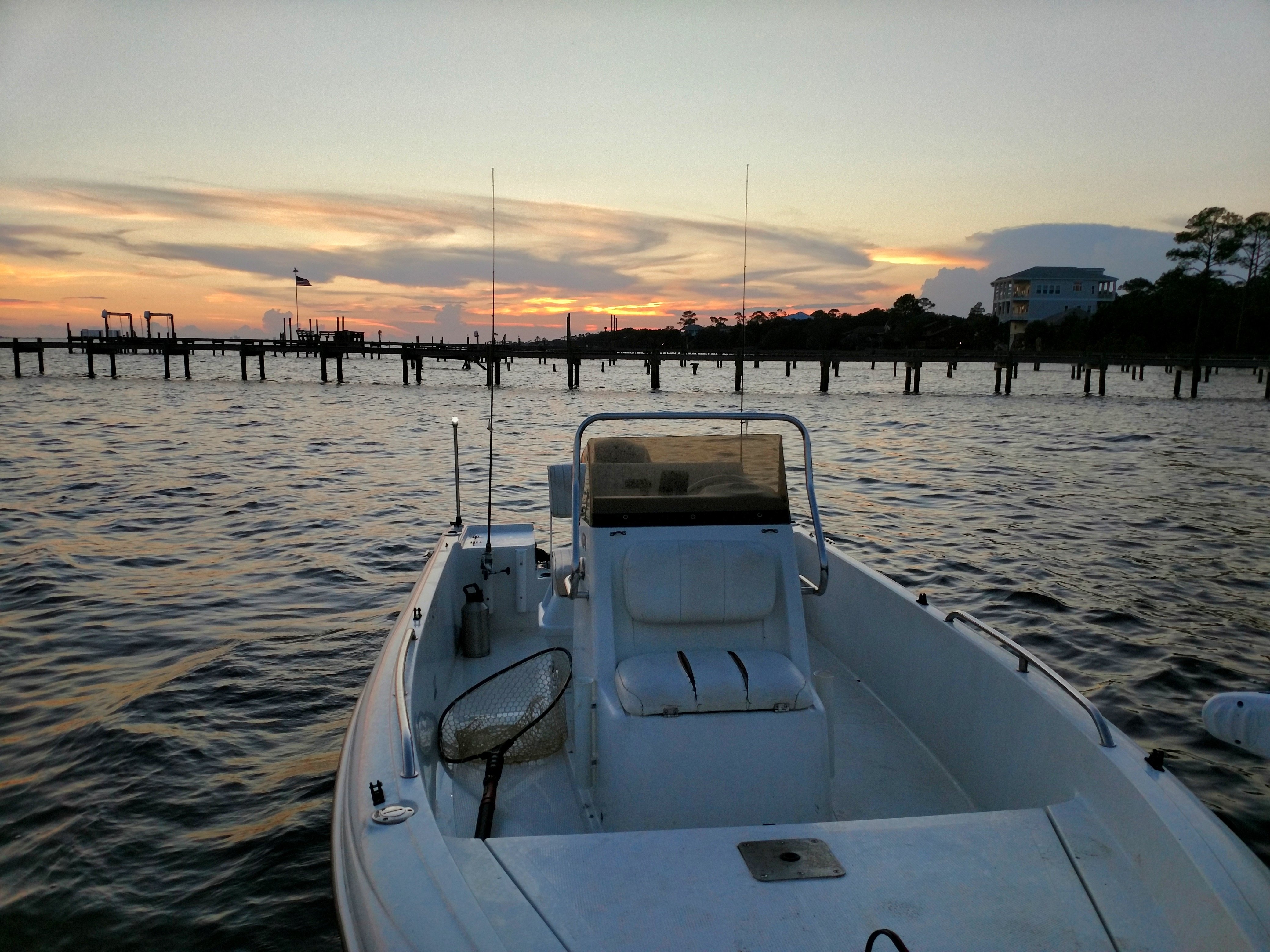 Originally, I had big plans for the October Big Day. I would wake up in darkness, gather my camera and binoculars and drive to Alabama for a birding tour along a river. I would tick off migrating songbirds, from tanagers to vireos and everything in between. I would add new sightings to my current year list, which has stood at 250 since the Bell's Vireo I spotted in Kansas on September 7th.
But it was not to be. Instead, I slept until noon, spending another two hours watching "Suits" in my pajamas before I roused myself to head outside.
My husband and I hooked up our boat to the trailer and set off to the Santa Rosa Sound in Florida's Panhandle around 3 p.m., hitting the water just before 4 p.m. – a late start by any measure. Blue Jays called near the boat ramp, and a lone, juvenile Brown Pelican paddled lazily in the lapping waves. We didn't have any set course; I sat behind the wheel of the center console while Brian used the trolling motor to cast after fish. More pelicans buzzed the surface looking for an early dinner, while Willets and Sanderlings patrolled the sand for smaller meals. A few Great Blue Heron blended in with the reeds from afar, and a flock of mystery ducks made a bee-line for open water over our heads.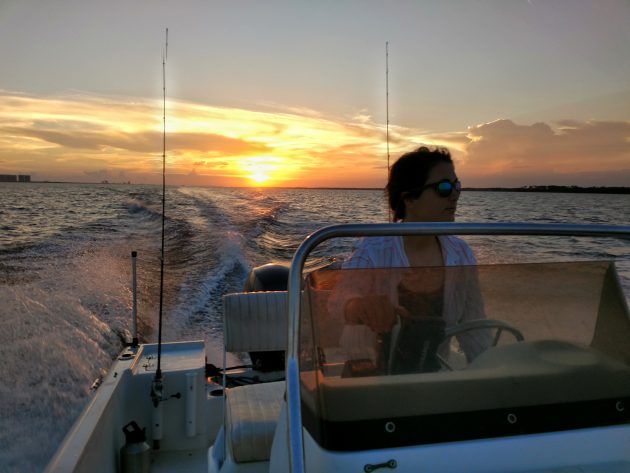 Driving the boat.
There was nothing exciting about my birding as I slowly counted feathered creatures on eBird. In fact, even with the tern and waterfowl species designations I only made it to 11 avian varieties. Still, after a week of bad news, environmental disasters, and a hurricane aiming right for my house, it felt good to watch a pair of Willets flying across the water. To just observe egrets without binoculars. To feel the descending sun on my face as red and orange hues spread across the sky.
That my data would be used in a global citizen science event? That was just icing on the cake.