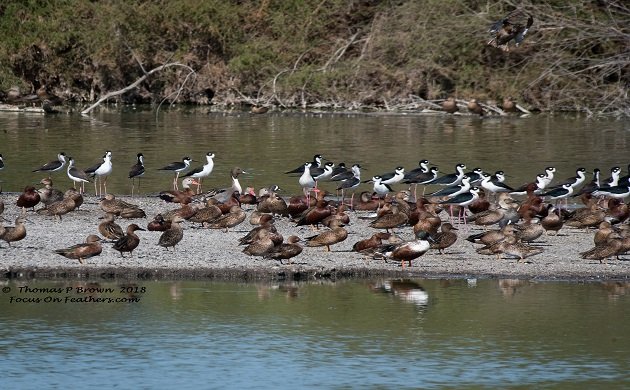 As my days get shorter and shorter here in La Paz, Mexico, I find that my birding has changed a bit. Where, in the previous weeks and months, I was working a normal, well close to it, schedule, of 8-5 Monday thru Friday, and 8 until noon on Saturday. Unless, I felt like a mental health day, or hour, or at least an afternoon, to run down a rare species that had popped up on eBird.org. Now, that I am really short on time, with paperwork, inventory, and similar responsibilities, in transferring our business, all I can think about is birds. Birds here in Mexico, as well as birds in the many countries to be visited this year. I have been buying bird books from all over the world, even a few for places I really have no plans on visiting this year, well, just because I want them. Like many of my fellow birders, I am quite passionate about the various species, but now it is starting to affect my work. Trips to the hardware store also now include a stop at the tidal flats. A Home Depot visit is secondary to at least an hour at the La Paz Sewer Ponds nearby. Paperwork and e-mails are for the most part ignored in order to study the Australian Honey-eaters. I am sure this is not a completely unusual situation, but it is all new to me, and my extremely tolerant wife.
With that said, here are the results of a trip to Home Depot a couple of days ago!
As the photo at the top of the story shows, there is a great variety of birds gathering at and around the ponds.
Our little group of Black-bellied Whistling Ducks are still here.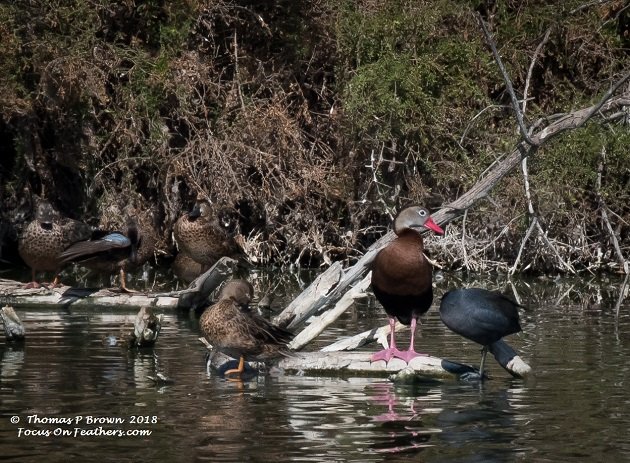 We usually have a pretty good number of White Ibis in the area, but in the last few weeks there have only been a couple of juvenile birds.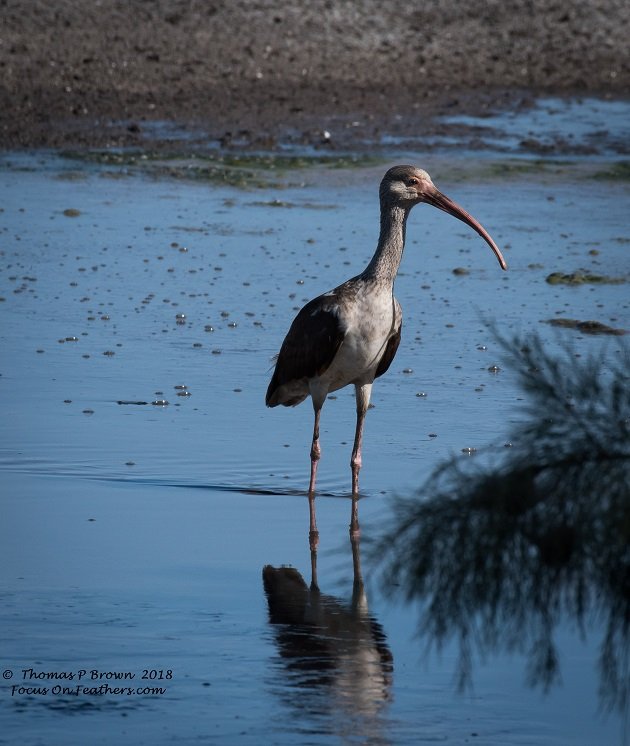 The large number on White-faced Ibis have been hanging around the sewer ponds, and the adjacent fields that are flooded with the over flow water. This last week, a large number of Bonaparte's Gulls joined them, and the Greater Yellow-legs looking for bugs in the wet field.
This Northern Pintail was spotted in a small part of the field where the water ran in.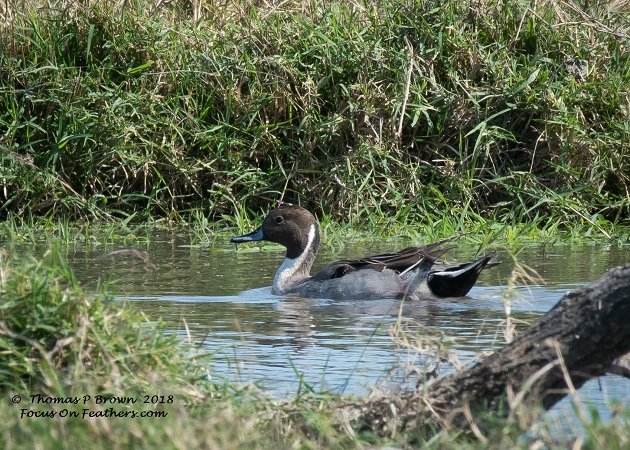 This Cassin's Kingbird, joined several Vermillion Flycatchers using the fence as a perch to spot flying insects.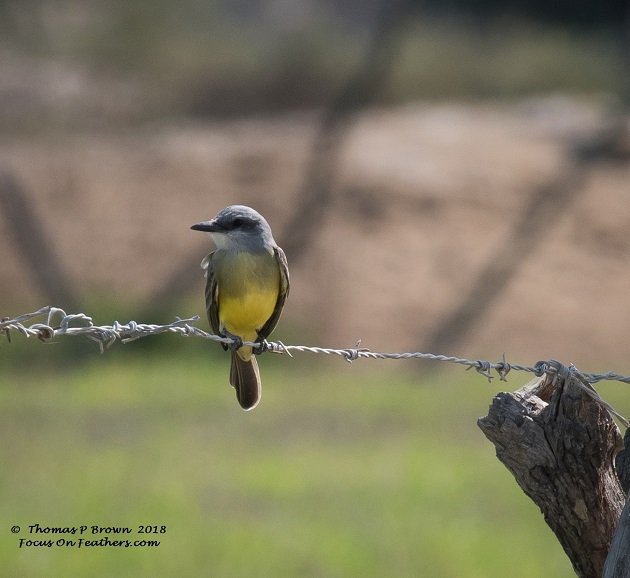 There were dozens of American Pipits out on the solid portions of the sewer ponds.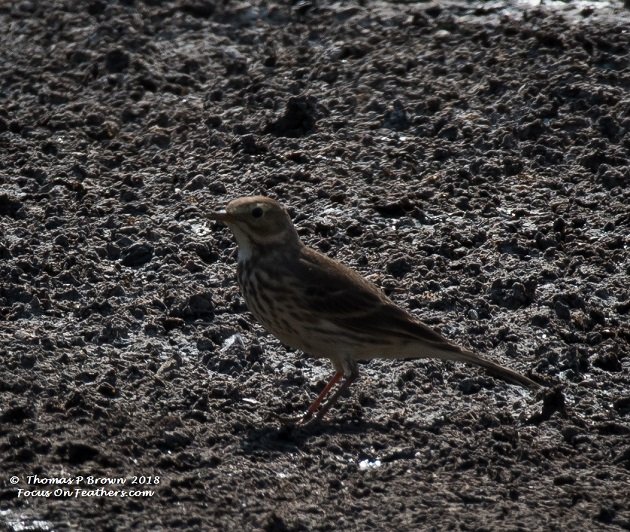 Here is another group shot of the many birds seen out on the ponds. Blue-wing, Green-wing, and Cinnamon Teal, were joined by Northern Shovelers, Black-necked Stilts, American Coots, and one lonely American Widgeon.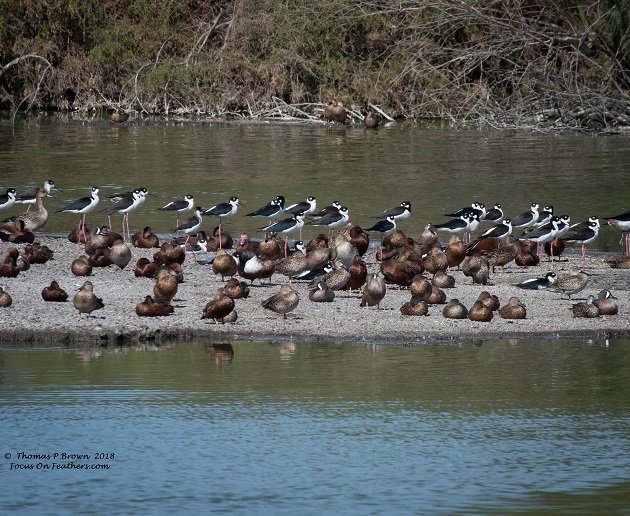 For those of you following along on my year round adventure, the early pace was not sustainable, as I had guessed. In fact, after a year opening day of 102 species, since then I have only been able to add 16 more. I have to admit, that the stress of selling our boat, and our business, has taken a lot more of my time than I had expected. This has reduced my field time to a few hours here and there, mostly after work. As of today, all of those "responsibilities" are gone.  Lets go find some birds!!