On the pelagic trip off the coast of New York this past Sunday one of the highlights of the trip was seeing the small and graceful Black-legged Kittiwakes swoop into the chum, grab food, dodge the larger gulls, and maneuver back out of the crowd, all without seeming to expend any real effort.  Rissa tridactyla is a gorgeous little gull even in basic (non-breeding) plumage, which is how we saw them.  Their wingtips, which are invariably described as looking as if they were "dipped in ink" are a great identification clue, as is the black "M" pattern on the upperwing of juvenile kittiwakes.  Both adults and juveniles can be recognized at great range by their flight characteristics, which are almost universally described as buoyant and tern-like as in Pete Dunne's description: "Flight is buoyant and nimble, with tight cornering and frequent banking that favors one side over the other (like terns)."
Black-legged Kittiwakes are one of two species in the genus Rissa, the other being the very similar Red-legged Kittiwake Rissa breverostris that is only found in the north Pacific.  Both kittiwakes are named for the call of the Black-legged Kittiwake, which, according to David Sibley, is a "rhythmic, repeated kitti-weeik" though some refer to young kittiwakes by the archaic "tarrock."  The scientific name "tridactyla" comes from the fact that the Atlantic population of Black-legged Kittiwakes have only three toes, an oddity among gulls.
But enough facts: you want pictures!  All the shots below are of adult Black-legged Kittiwakes.  We did see some young birds but I failed to get any decent shots of them.  You can see one unfortunate young kittiwake in this post about a previous pelagic trip.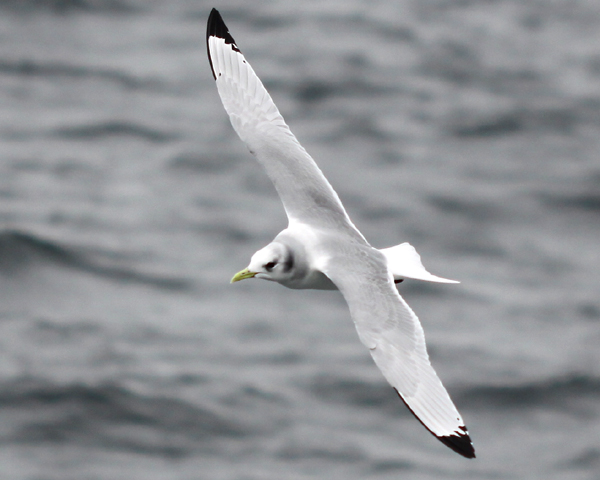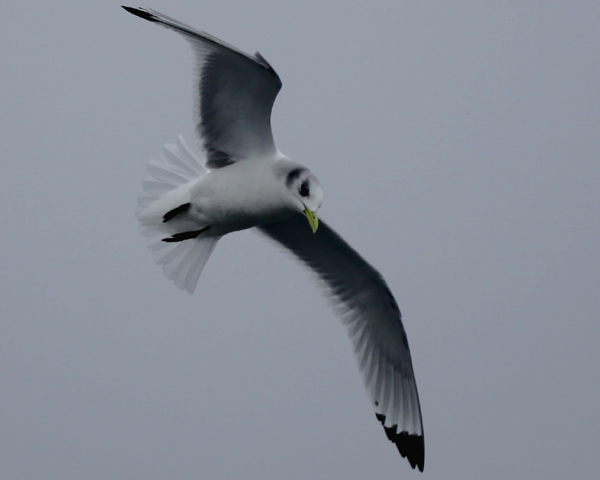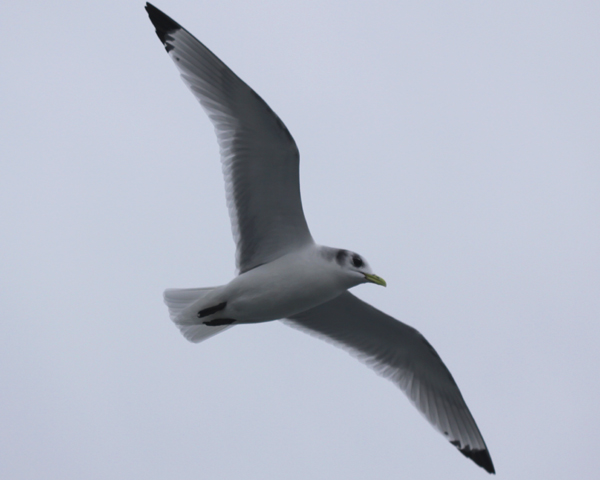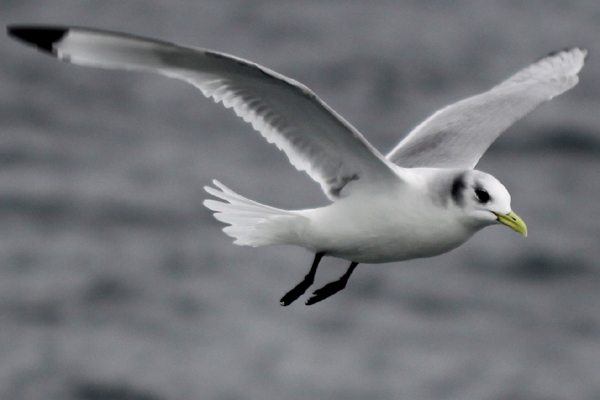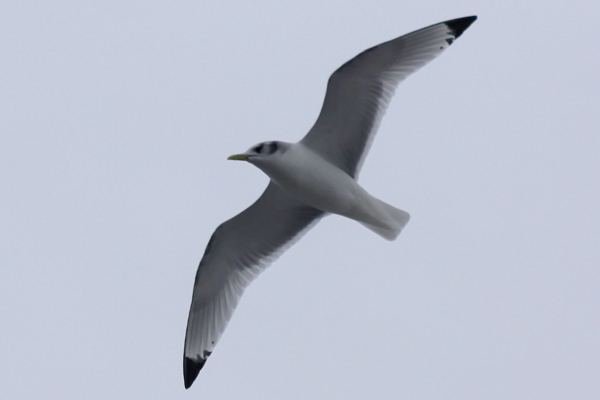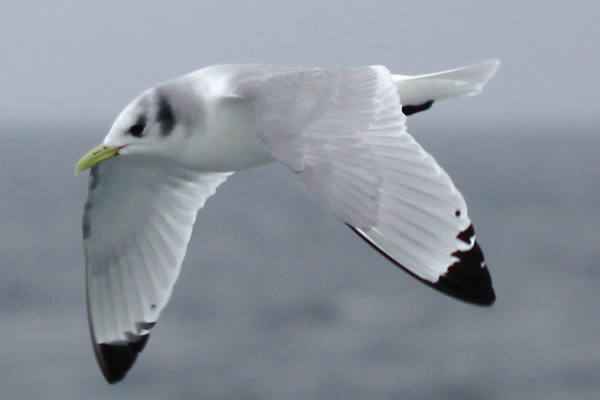 Hope you enjoyed the kittiwakes and that someday you get as good a look at them…and this post has been submitted to Bird Photography Weekly #74.  Go check it out!