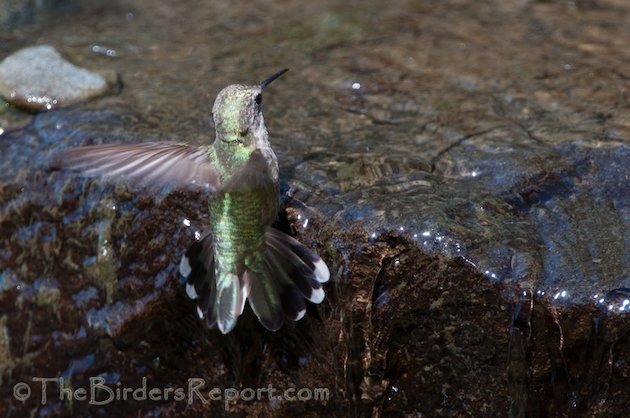 Anna's Hummingbird Female (Calypte anna) Bathing and Preening at the Waterfall
Hummingbirds don't always sip nectar or sugar water. When the temperatures get above 95 degrees Fahrenheit (35 degrees Celsius) they need additional water. Click on photos for full sized images.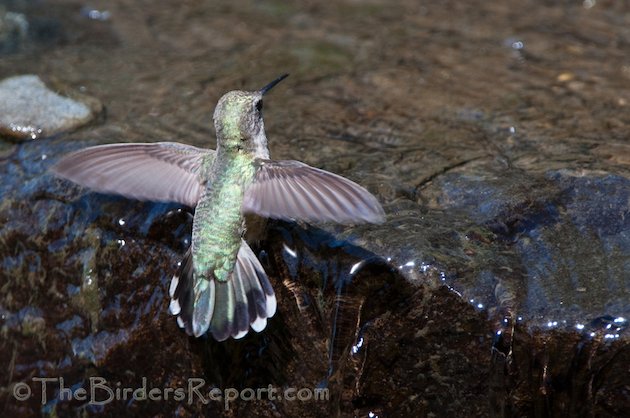 The hummingbirds in my yard are often seen bathing and drinking at the waterfall.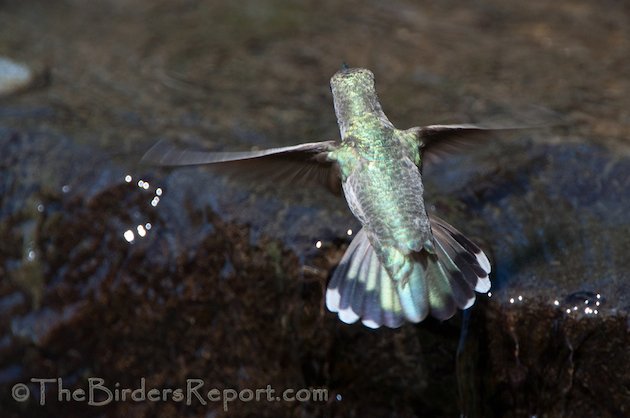 This female Anna's Hummingbird was bathing when I had my camera out the other day…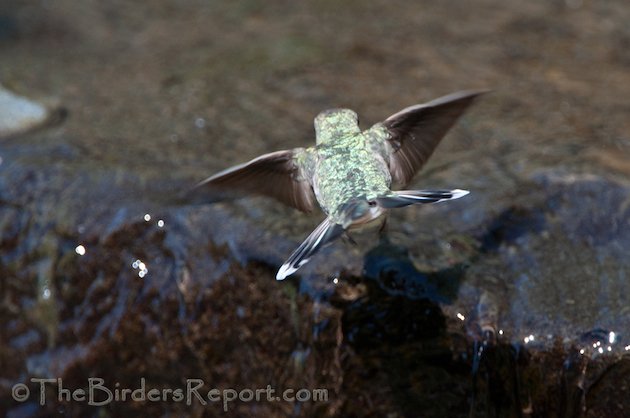 so I thought I would snap off a few photos while I had the chance.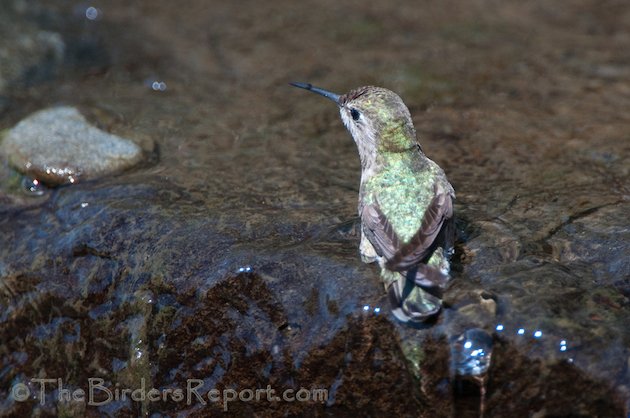 Once she had enough to drink and soaked her feathers pretty well she flew up to the silver dollar eucalyptus where she began preening.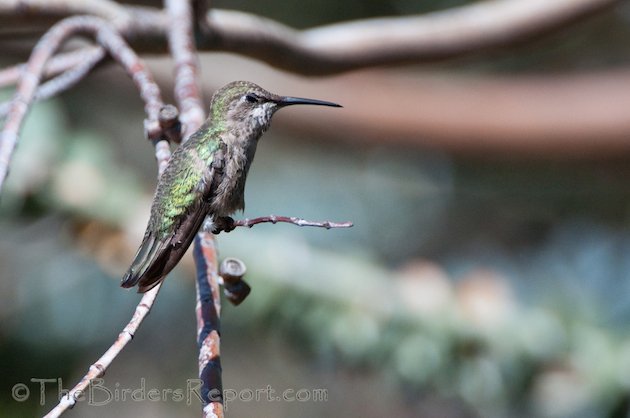 Some places are hard to reach when you have a long beak like hers…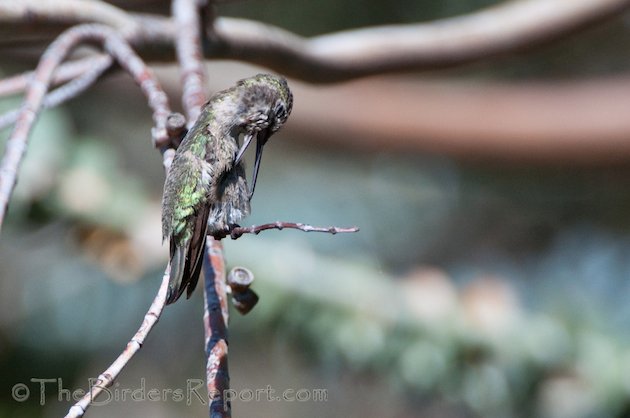 but she managed to get all her feathers aligned…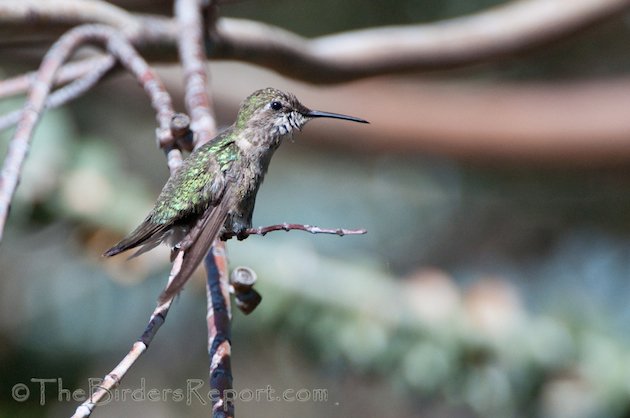 well maybe not all of them.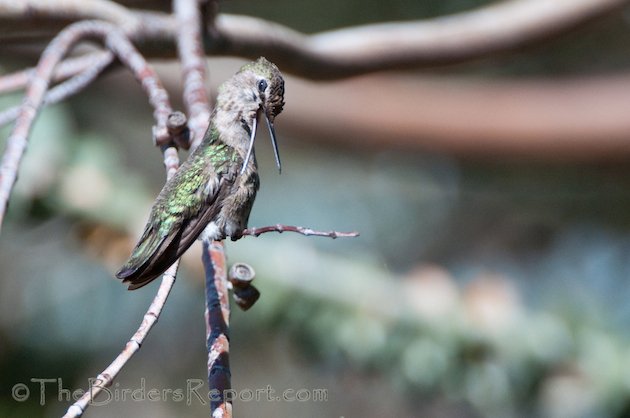 Maybe a few more contortions…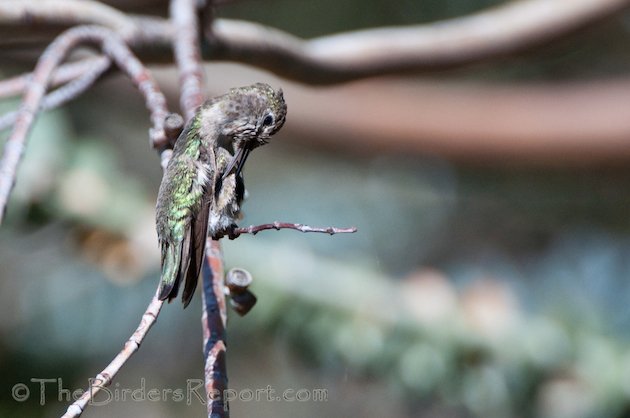 and she'll be good to go.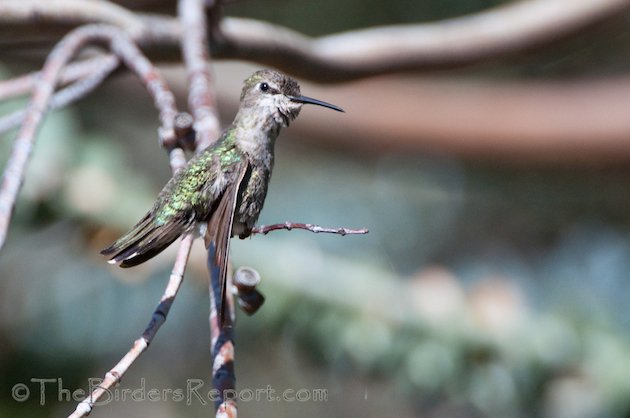 I'm ready for my close up Mr. DeMill. Oh, the photo shoot is over?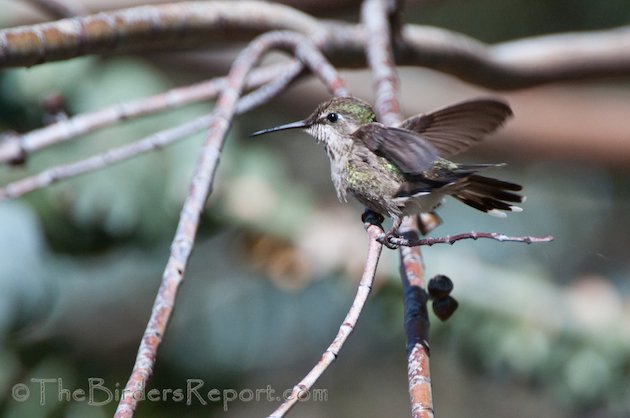 I shot this video of a female Anna's Hummingbird last fall at the waterfall. I hope you enjoy it!