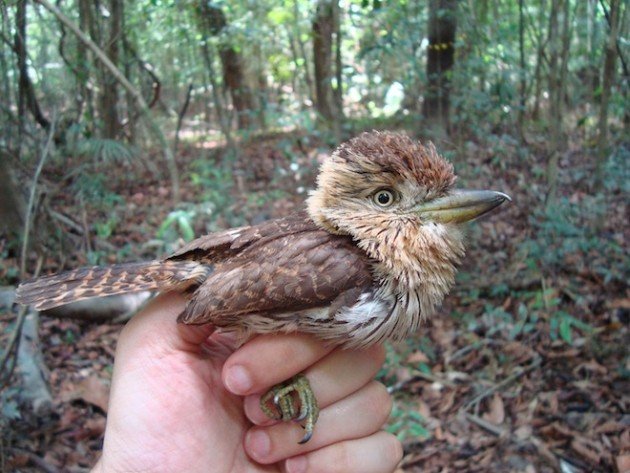 Maybe the name of this blog should be 10,015 birds. That would reflect the number of new species discovered in the Amazon rainforest over the past five years or so, according to scientists. The ornithologists considered plumage, voice, and genetics in making their determinations; birds had to differ from known species in in at least two of those qualities to be considered new.
The new birds inhabit the southern portion of the Amazon, some only in Brazil but others in Bolivia and Peru as well. Of the bunch, 14 are passerines. The 15th is grouped in the Bucconidae family and appears similar to a Striolated Puffbird. They bear wonderful-sounding names like "Can-can-da-campina."
The Rapazinho-estriado-do-oeste is the only non-passerine among the 15 new birds.
(Both images by Vitor de Q. Piacentini)
One thing the birds seem to have in common is the threat to their habitat. They're described as living in "the arc of deforestation," which can't be good. So try to see them while you can!
If you want to learn more, the scientists' findings will be included in a new volume of the Handbook of the Birds of the World, which is scheduled to be released this month. (It also includes a global index to the whole series of books.)