The Diabolical Avian ID Quiz: From A to Z in Queens was pretty darn diabolical even though I tried to include a clue by using "from A to Z" in reference to the fact that all three quiz shots were taken in a zoo.  Yeah, that was radically unfair and unsporting of me but these quizzes aren't called diabolical for nothing!  But  it wasn't all that diabolical when you consider that it was the Queens Zoo that served as the setting and I also left this clue: "a knowledge of what birds can be seen in my fine borough will be of great assistance to you."  Those who are really familiar with Queens should know what birds are in the zoo named for our borough.
Before I go any further I would like to share the three quiz images so that those who have not yet looked at the original quiz and are too lazy to click over to it can see what images were provided.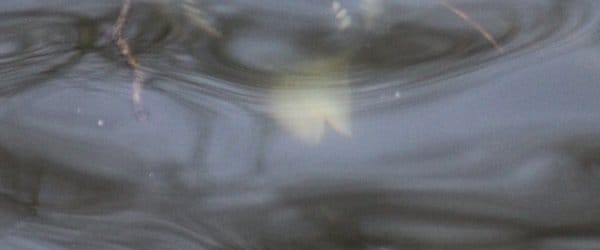 Diabolical A to Z Quiz in Queens Quiz Pic 1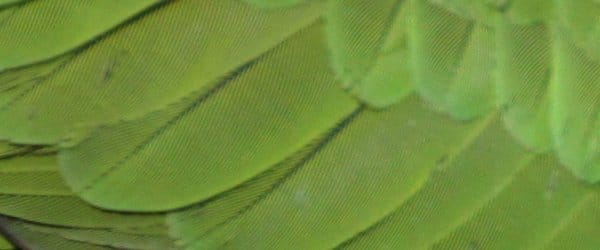 Diabolical A to Z Quiz in Queens Quiz Pic 2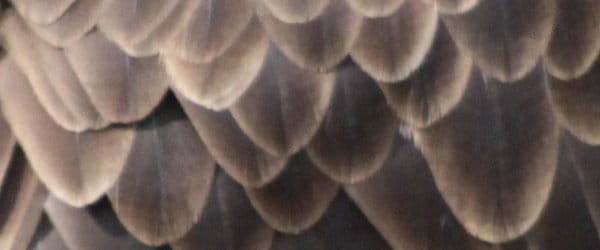 Diabolical A to Z Quiz in Queens Quiz Pic 3
Impossible?  Of course not!  In fact, the very first person to guess, Nick, managed to get the third quiz picture correct by calling it a Bald Eagle.  Of course, that was the easiest of the three because though the bird in the image is captive, a bird that was injured and can't be returned to the wild, Bald Eagles do occur regularly and naturally in Queens.  Too bad it took quite some time for people to agree with Nick's initial identification.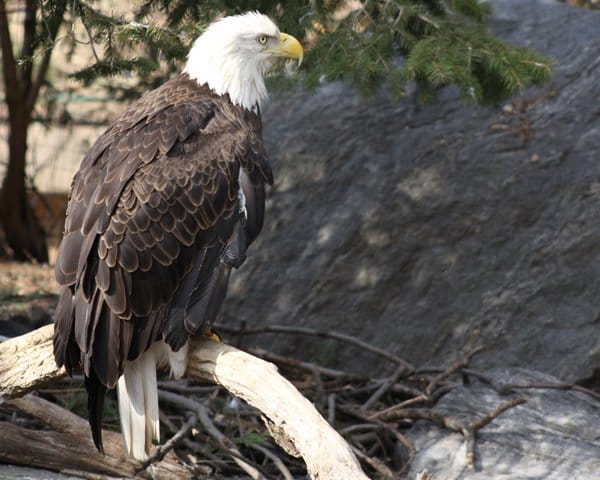 Diabolical A to Z Quiz in Queens Quiz Pic 3 Answer: Bald Eagle
Bird number two was difficult both because the image was tough to make out and because Barrow's Goldeneye is very tough to see in Queens, especially at close range.  There has been one for the last couple winters at Jamaica Bay Wildlife Refuge, but I don't think anyone has gotten as close to it as I got to the one at the Queens Zoo.  By the way, the Queens Zoo has a very nice collection of ducks that are certainly not countable for a birder's life list but are useful in terns of studying and learning field marks.  Jochen gets credit for first identifying this quiz picture, even if his guess was at least half in jest.  Fortunately for other, later, guessers, several folks agreed with Jochen and also recognized the telltale marks of a Barrow's Goldeneye even though it was underwater.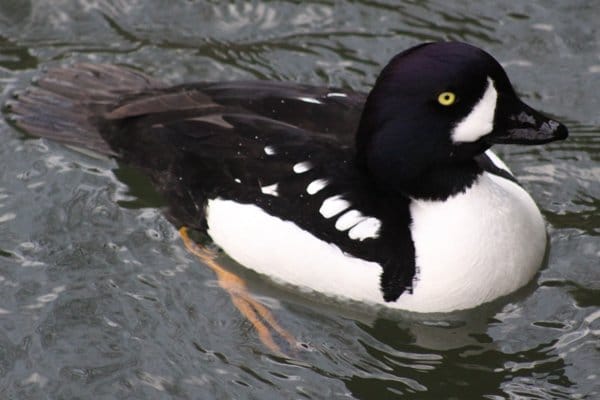 Diabolical A to Z Quiz in Queens Quiz Pic 1 Answer: Barrow's Goldeneye
Finally we come to the most unfair of the three quiz pictures, that which depicted feather detail of a Thick-billed Parrot.  One can't see a Thick-billed Parrot in the wild in Queens so until Dan figured out that these shots were all taken in a zoo there was no way to get this one correct.  Making the quiz even more diabolical was the fact that two species of parrot do frequent Queens – we have a large population of Monk Parakeets and a small and seldom seen flock of Mitred Parakeets.  Most folks chose the former as the most likely bird while some folks, thinking they knew the avifauna of Queens well, chose the latter.  But this quiz picture was too diabolical for anyone but someone thinking outside the box to come up with the correct answer because, really, why would anyone think I had a shot of a bird in Queens that is endangered and now has a range restricted to Mexico?  DIABOLICAL!!!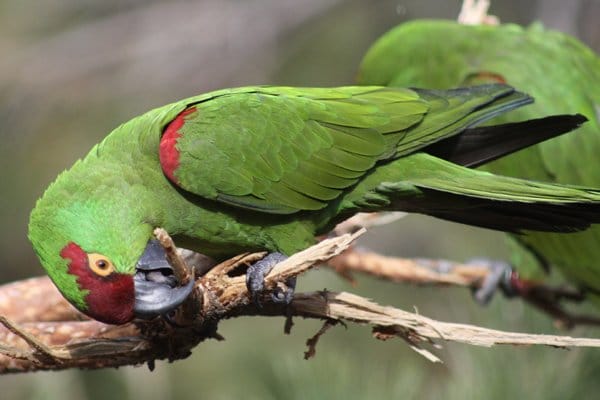 Diabolical A to Z Quiz in Queens Quiz Pic 2 Answer: Thick-billed Parrot
So who wins?  All three who did the heavy lifting and were the first to correctly identify a bird seem to deserve victory, but Doug G did eventually manage to put two of them into the same guess.  I'll leave it to you all to decide in the comments.  Personally, I think you are all winners for having the guts to guess!
…