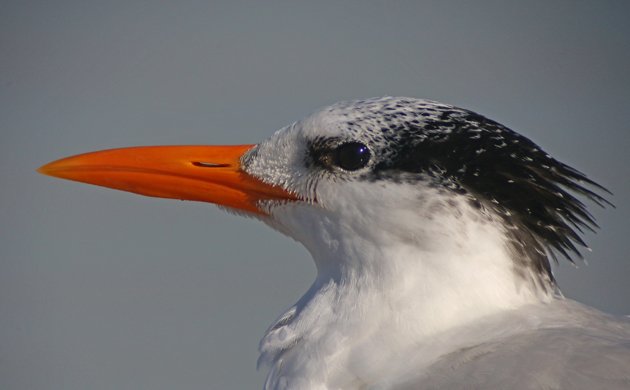 I certainly can't wait for 21 January 2015! That will be the opening day of the 18th Annual Space Coast Birding and Wildlife Festival in Titusville, Florida. I had a great time back in 2012 and even more fun in 2014. Who knows what great birds 2015 will bring?
Florida is a great place to bird in January because in addition to the year-round species there are a host of birds that winter in the relatively balmy climate that Florida has in winter. That means grassy fields are loaded with sparrows, hummocks are filled with wood-warblers, and wetlands teem with waterfowl. Add to the avifauna an amazing array of speakers, guides, and exhibition booths loaded with optics, books, and everything else that birders want and you can understand why I can't wait to return.
Like this past January, I will be leading field trips and spending the rest of my time birding. So, basically, I'll be birding all the time. Well, birding when I am not browsing through all the stuff I want in the exhibition center and trying not to drool on travel brochures for trips I would love to take. Oh, and I'll make sure to harass Jeff Gordon about why Green Heron wasn't chosen as the 2015 American Birding Association Bird of the Year. (And, no, you haven't missed an early announcement. I am just pessimistic about my favorite bird being chosen.)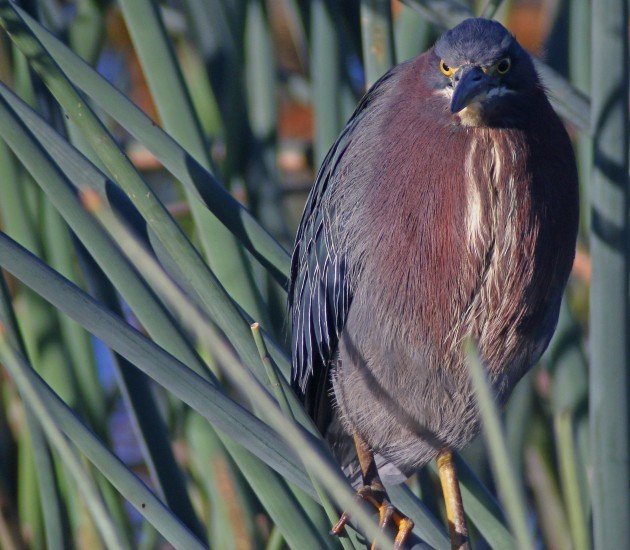 Hey, ABA, why you no love me?
But, Green Herons aside, I thought I would list the five things I would like to accomplish at Space Coast in January so I have some pretty easy benchmarks to assess the success of the festival once I get home. (I did this last year too and managed to feel pretty accomplished by the time I got home.) Here, in no particular order, are my five goals for the festival.
1. Be the best bird guide I can be. This means when I am leading field trips I want to find good birds, get people on them, and help make sure that they are comfortable identifying them. I want people to find the trips I am on fun, bird-filled, and worth the cost of the trip. I will need coffee for this to work. Lots of coffee.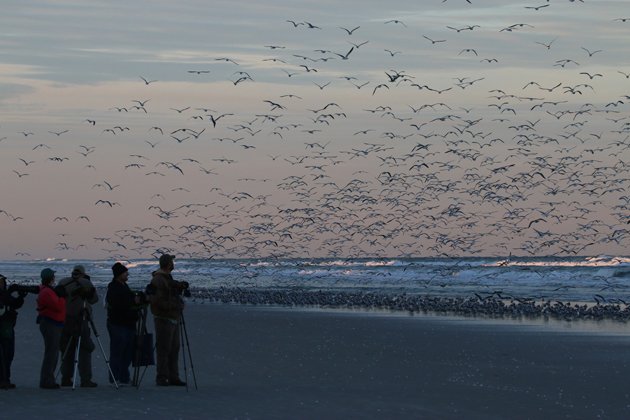 These birders enjoyed the field trip to Daytona Beach for the amazing gulls back in January.
2. Find at least one life bird. Back in January I managed to get two life birds and a new bird in the ABA-area. Nanday Parakeets are nice, but introduced. Ditto for the feral Muscovy Ducks, though they are a bit less nice. At least I got Black Rail, even if it was heard-only. This time I want to see a native life bird. That's not asking too much, is it? The most likely bird would be Fulvous Whistling-Duck which I tried for and dipped on last year thanks to the refuge that was good for them being closed for hunting on the day that I made the attempt.
3. Spend time in the field with the Zickefoose-Thompson clan. Ever since I met Julie in Honduras back in 2009 I have wanted to get out birding with her again. It hasn't happened. But it will in January! As for Bill, I have only birded with him once, when he and some British birders were on a layover at JFK and I took them out to Jamaica Bay Wildlife Refuge. This will change.
4. See a Whooping Crane. Both times I went to Space Coast I visited Joe Overstreet Road and birded the heck out of it. This is the spot in Florida to find a Whooping Crane. Yet, somehow, I have not found one. I WANT TO SEE A WHOOPING CRANE!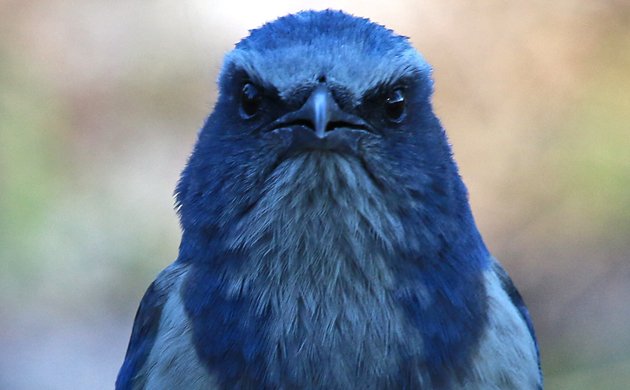 Florida Scrub-Jays can be grumpy, but not as grumpy as I'll be if I miss Whooping Crane again.
5. Get my Florida list to 180 species. I currently have 164 species on my Florida life list, which has been built entirely upon my two previous experiences at Space Coast. I should be able to find sixteen species that I have failed to add thus far in the great state of Florida.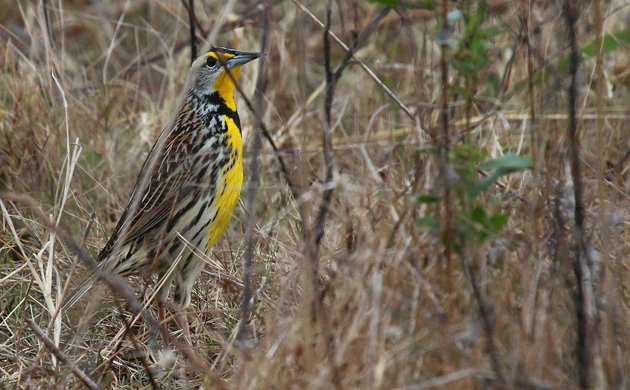 Eastern Meadowlark was a nice addition to my Florida list. This one was at Marl Bed Flats.
Have I missed anything? Should I have more goals? Let me know, readers, and also let me know if I can plan to see you at Space Coast come January! I hope to see you there.