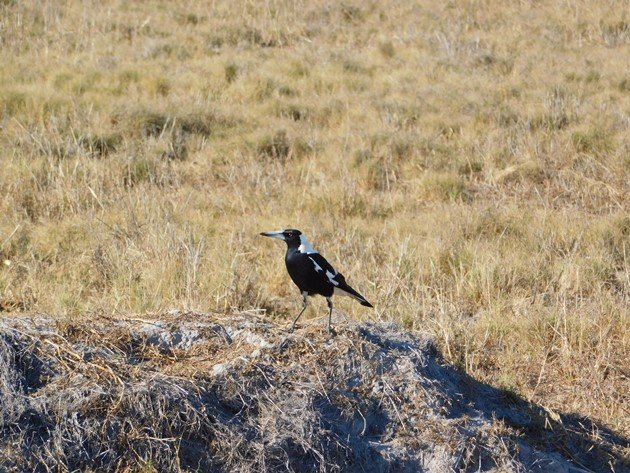 Australian Magpies are a species that most people are familiar with, but often for the wrong reasons. Australian Magpies are a very large black and white bird. Their plumage varies throughout Australia, but due to their size they are hard to mistake for another bird species. The reason the Australian Magpie has a bad reputation is due to the fact it can swoop at people and inflict harm. It is believed that only about ten percent of the population are likely to swoop, though. In some places the Australian Magpies have become quite a problem when they have young and people are advised to avoid the area. You can actually go to MAGPIE ALERT to find out where the danger is! The danger is of course where there are people when you look at the map! This is more likely due to reporting and phone reception than the whole story!
Australian Magpies are distributed well across the Australian continent and there is a map here. We have the pleasure of having Australian Magpies here in Broome. We have observed them regularly in town over the twenty years that we have lived here and they have never attacked us. They can often be found near the shopping centre and also at the Broome Senior High School. They are also found at the Broome Turf Club, which is close to Gantheaume Point. Another good location is behind the Broome Rodeo and they can often be found on the open grasslands there. These photos were taken there of a few different angles of our resident Australian Magpies.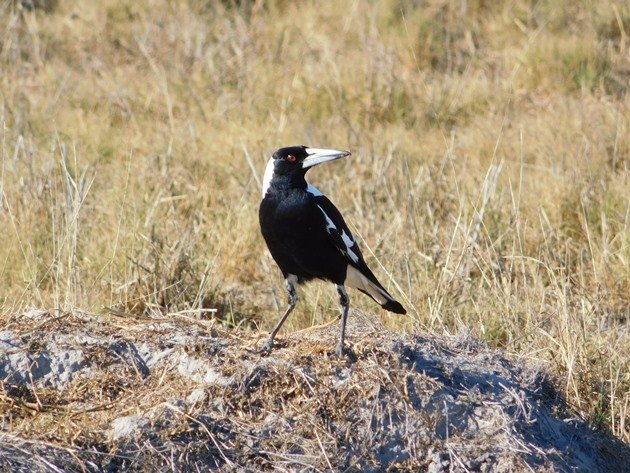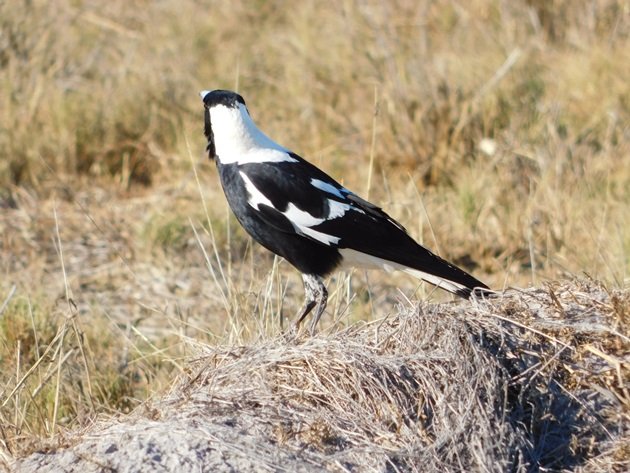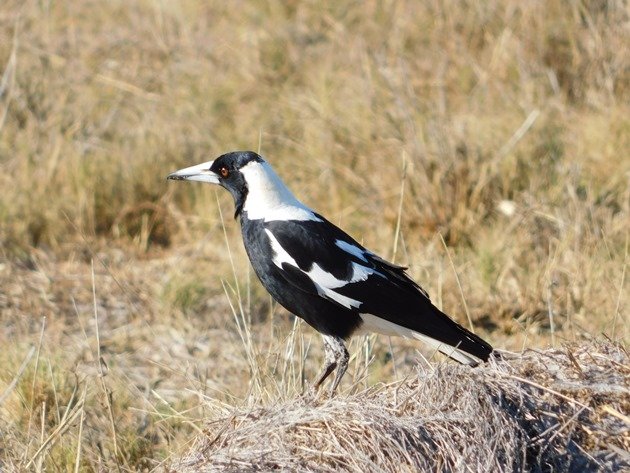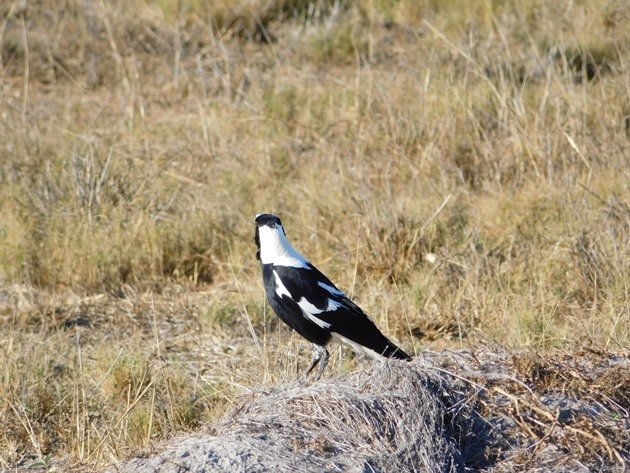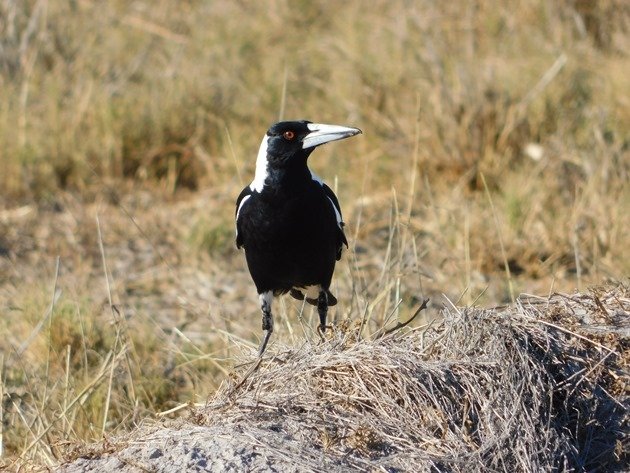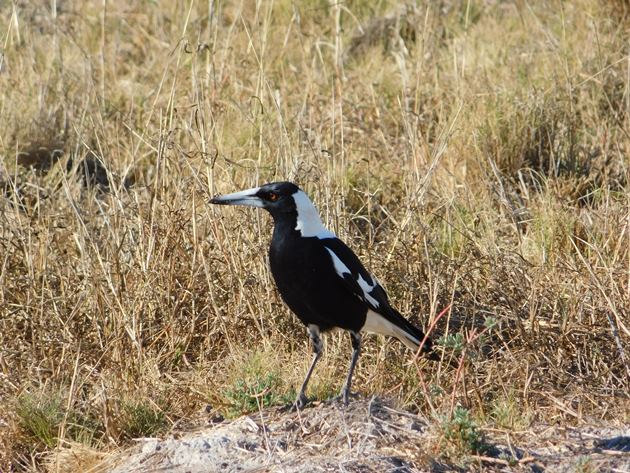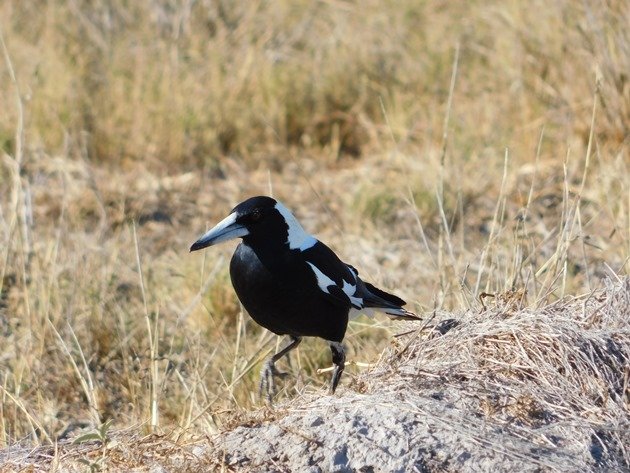 Australian Magpie plumage in Broome
Australian Magpies are well known for their song. They are often heard calling first thing, but we have also heard them call throughout the night when there is a full moon. There are a few more facts that you may not know about the Australian Magpie that you can read about here.
In a bit of fun Australian Magpies won the Bird of the Year title in 2017. It had been a close call between the Australian Magpie and the Australian White Ibis-Bin Chicken. At one point the poll had to be shut down, because it was believed to have been corrupted!